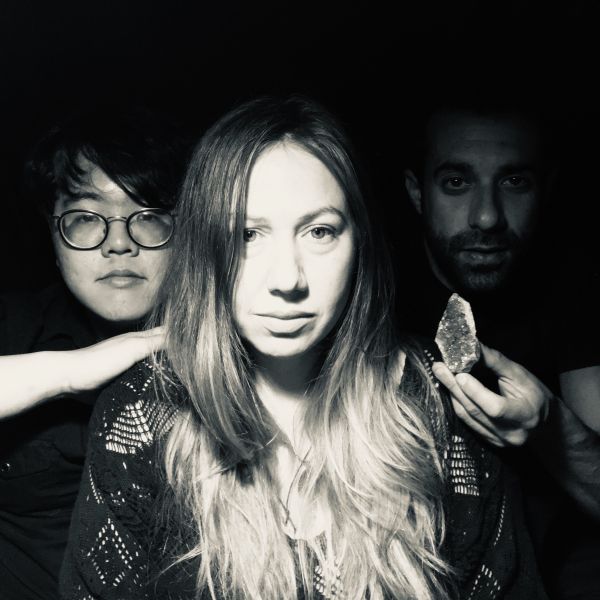 1 July 2019
Temple Canyon – Photo courtesy of Temple Canyon
The roots of Seattle-based Temple Canyon can be traced back to 2015, when singer-songwriter and guitarist Mariko Ruhle was solidifying the line-up for her band. The name pays homage to Mariko's nostalgia for the lauded Laurel Canyon music scene, the hills above L.A. where Joni Mitchell, Neil Young, Linda Ronstadt, and others ruled in the heyday of the '70s.
But Mariko's influences are broader than that, equally vibing the bands that made music scenes like CBGB's famous in the late '70s and '80s. It's that attraction to slacker wisdom and mystical vision, merged with hyperkinetic musical power that makes Temple Canyon the latest part of the history of the Seattle Sound.
Temple Canyon will be releasing their third album, Fortress, on August 23rd. It's their first record to be fully self-produced and was recorded at the band's rehearsal space in Crybaby Studios and Mariko's apartment, with some final overdubs and mixing at Earwig Studio, all in Seattle, WA.
Featuring Mariko on lead vocals and guitar, Al Reiter on drums, and Jason Shao (who also engineered and mixed it) on bass, Fortress channels the ideas and energy of their previous records into a whole new Cascadian freak happening. It even has additional vocals from The Rolling Twenties, Mariko's husband's hardcore D&D group.
The Big Takeover is quite delighted to host the premiere the engaging performance video for "I Tangled With The Serpent", a potent track off the upcoming LP. Mariko's rich and vibrant vocals conjure up favorable comparisons to the Wilson sisters and Stevie Nicks. She winds through the song, at times more delicate and reflective, but mostly emotive and powerful, as she grapples with and overcomes the turmoil in her (character's) past.
Mariko is supported by a woven web of sharp guitar lines that tangle with and slide away from her exclamations, a shadowy bass line, steady, echoed drum pummel, and sporadic cymbals hits.
""I Tangled With The Serpent" is perhaps the most intense [song] to discuss on Fortress," Mariko reveals. "It deals with the rampant sexual abuse many are experiencing and healing from. I wanted it to feel like an anthem for survival of any type of oppressive situation. My family has a history of abuse and I've spent a long time searching for peace around history I can't change. Music has been such a force of positivity and healing for me. If my song can help someone else surviving the haunting pain of abuse I will be deeply satisfied."
"My former band mate, guitarist Kris Gray is also a songwriter. He has a pretty unique poetry that immediately caught my attention when hearing his song "Syndicate". He refers to something in that song that hints at sexual abuse from a first person perspective. When he joined Temple Canyon I got the nerve to ask him about "Syndicate" or what I liked to call "Dream Gray Horses". He confirmed my suspicions and without ever discussing anything explicitly, it surely contributed to an emotional connection. I always thought Kris had a lot of emotional intensity when performing; something subconscious. It's the thing that made working with him seem like a really good fit. I always want a guitar player to reiterate my feelings in a solo. I's what has so often made a song feel complete to me."
"When I wrote "I Tangled With The Serpent", I still was writing with Kris in mind to some extent. We recorded the song right before he left the band to move back home with his new family to Ohio. We recorded the song right after I wrote it, in the first of four main band tracking sessions. We had Kris lay down the solo shortly after. I felt like it was a perfect last song for him to play on."
Website
Facebook
Twitter
Instagram
YouTube
Bandcamp
Spotify
iTunes