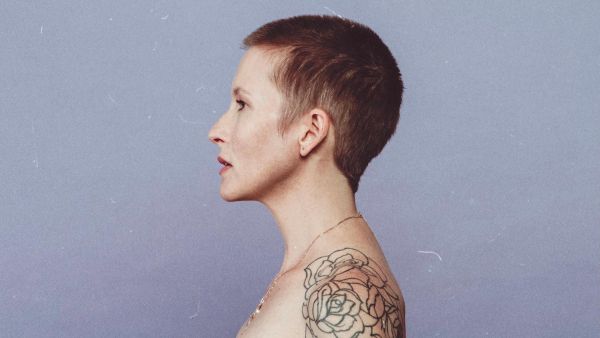 21 June 2021
Molly Jenson – Photo Credit: Christian Rios
Molly Jenson is a singer and songwriter from Southern California. She independently released her debut album, Maybe Tomorrow (produced by Greg Laswell), in 2005.
Jenson signed to Bully!Pulpit Records in a joint partnership with Nettwerk Music Group in 2008 and re-released her debut album in 2009 with an added duet featuring Switchfoot lead singer Jon Foreman. In 2010 Jenson was a part of the resurgence of Lilith Fair.
In 2012 she began writing andsinging for the For The Sender music project which also included fellow musicians Jon Foreman, Alex Woodard, Sean & Sara Watkins (Nickel Creek, The Watkins Family), Jordan Pundik (New Found Glory), Nena Anderson, Jack Tempchin, and more.
That same year Jenson joined with country artist Sam Outlaw as his backup singer and guitar player. Jenson toured with Outlaw until May of 2018. In 2019 she received the Speranza Foundation's Lincoln City Fellowship for her music.
And now, Jenson is back with her second album, Goodbye. Collaborating once again with musician and producer Greg Laswell, Jenson has crafted a collection of songs that challenge all of us to say "goodbye" to the things and relationships that no longer serve us.
Big Takeover is pleased to host the premiere of the powerful music video for the equally potent track "I Will Be Okay."
It's a deeply personal and poignant number with Jenson's emotions hovering at the surface as she delicately sings about breaking free from toxic relationships.
A reflective Jenson is backed by soft piano notes and more expansive synths, and amid the hushed instrumentation she makes a strong statement by song's end that, "I will be okay."
The music video is one long and riveting take that focuses on Jenson contemplating herself in the bathroom mirror and then taking an electric razor to her head and completely shaving off all her hair. It's a literal and symbolic gesture of saying goodbye to the bad things/people in her life and moving on – and Jenson's cathartic action tugs hard at the heart.
Jenson reveals, " I wrote "I Will Be Okay" in 45 minutes. I was at my lowest, having just gone through a divorce and was working up the courage to get out of an abusive work relationship. I hadn't written for myself in 10 years. I picked up my guitar and just let whatever was inside come out."
"I shared it with a friend right away and she suggested an edit, but I knew this song needed to be raw, flawed, honest. It needed to feel exactly like how I felt in the moment. I brought a handful of songs to Greg Laswell when we started working on my new album and this is the only one we kept. He put piano to it which I love and I think it adds an extra sense of vulnerability to the recording."
"I can't sing this song without crying. Every time I sing the words "I will be okay" over and over at the end of the song, I'm reminded that no matter what, I will be okay. I hope this song reminds the listener that they will be okay too, no matter what they are going through. We will all be okay."
About the video, Jenson explains, "It was important to me that the music video for "I Will Be Okay" be as vulnerable and raw as the song. I also wanted to show strength and the power of believing in oneself."
"For that reason, it was important to me that I shoot this by myself on my iPhone. I didn't want anyone else there. I didn't want to be covered in makeup or styled perfectly. I didn't want it to be rehearsed. I wanted it to feel like I was taking charge of my life and my actions and my body. And even though that can be terrifying, it can also be empowering, which I think comes across in the final moments of the video."
Website
Instagram
Facebook
Twitter
YouTube
Bandcamp
SoundCloud
Spotify
Apple Music