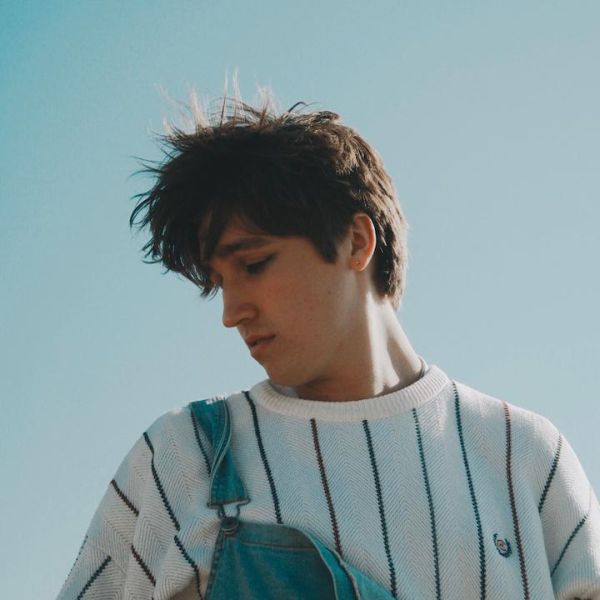 11 October 2021
Colin Bracewell – Photo Credit: Mya Schroeder
At only 20 years old, Minneapolis-based musician Colin Bracewell has established himself as a singer/songwriter whose raw vocals and production reflect the sounds of dark and alternative pop.
Bracewell was born in Ontario, Canada, and his plaintive and nostalgic musical style is an outgrowth of his reflection on his roots.
The artist will be releasing his upcoming EP, Valley, soon. Usually writing, recording, and producing on his own, Bracewell's sincere lyrics are matched by the heartfelt nature of his vocal delivery.
For Valley, Bracewell got an assist from the talented Thomas Abban, a musician in his own right. Bracewell features on vocals, guitar, and saxophone, while Abban appears as a special guest on the EP, playing drums, synth, and bass.
Abban also produced Valley, and recorded, mixed, and mastered it in Saint Paul, Minnesota.
Big Takeover is pleased to host the engaging performance music video for the single "In The Valley."
Bracewell gives an unvarnished and compelling performance of his song in the music video, which focuses on him singing and playing acoustic guitar in the clearing of a sunlit forest. The purity and passion of his voice shines through and is nicely complimented by the natural setting.
About the concept of the song, Bracewell divulges, ""In The Valley" stems from my time in Fresno, California. I now live in Minneapolis, however I took a visit this past summer and discovered all of the changes and consistencies of this place that I haven't seen for 5 years. This song is a reflection of what I saw, learned, and rediscovered from this place."
"Shooting in Big Bear was a dream. The light shot in all directions based on the trees and the sun, and the spot we found captured all of it. Our setup was simple; a sound engineer, camera man, and myself. Everything was powered by a 2008 Volvo SUV which sat maybe 10 feet from us. We really tried to slip into the environment and I think the video shows that."
Website
Instagram
Facebook
Twitter
Spotify
Apple Music