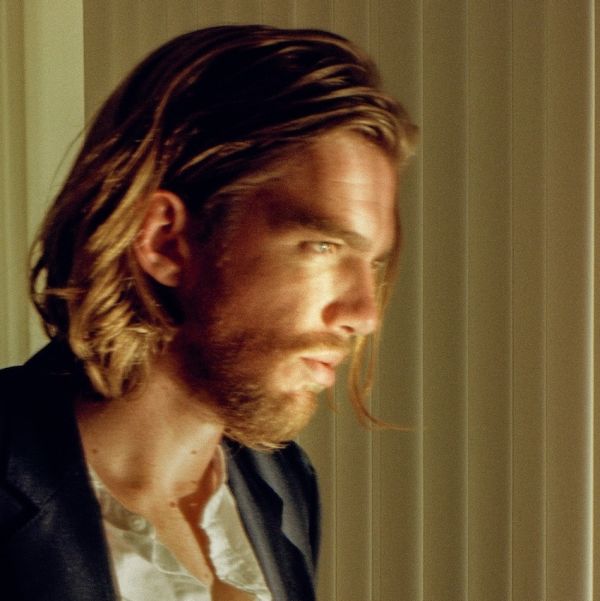 5 March 2020
Colin Jones – Photo Credit: Troy Bloom
Few artists carry the range and depth evoked by Colin Jones, who creates songs that frame his self-taught journey as a cathartic experience and figuratively place the musician as a release valve, wielding aural control over human emotion.
Jones experimented with the bass at a young age before graduating to guitar and piano. Now with a musical style fully his own and free of formalities, Jones has gone on to incorporate such diverse elements as synthesizers, the Puerto Rican cuatro, complex percussion, and full brass sections into his genre-bending sound. An approach that has led him to write, perform, arrange, and produce his own material.
His music delves into politics, morality, faith, and love – themes often requiring acceptance of the unknown and a deep understanding of the self. Through introspective lyrics, Jones explores where and how he and the rest of us fit within these ever-uncertain contexts. "I don't feel things in black and white and my messages are a reflection of those grey areas in my life, those things people push into the shadows."
Upon his debut, Jones quickly gained a reputation as one of Sydney's most interesting artists and pushed him beyond Australia into the United States where he now resides in Southern California, working on a new record that is sure to surprise anyone that hears it.
"I hope people see something of themselves in my music. Maybe they'll find a kind of truth. Something raw, and unpredictable. It's fluid and it changes and I want it to surprise you. It's an abandoned Camaro in the middle of the desert covered in weeds and wildflowers. It's the story of how it got there."
Vocals: Colin Jones
Guitars: Stephen Pitts, Colin Jones
Bass: Rosie Fitzgerald
Saxophone: Calum Builder
Trumpet: Heather Prowse
Piano: Tate Sheridan
Drums: Matthew Oastler
Video Credits:
Director: Victor Nyman
Actor: John Buckmaster
Colin Jones Website
Victor Nymann Website