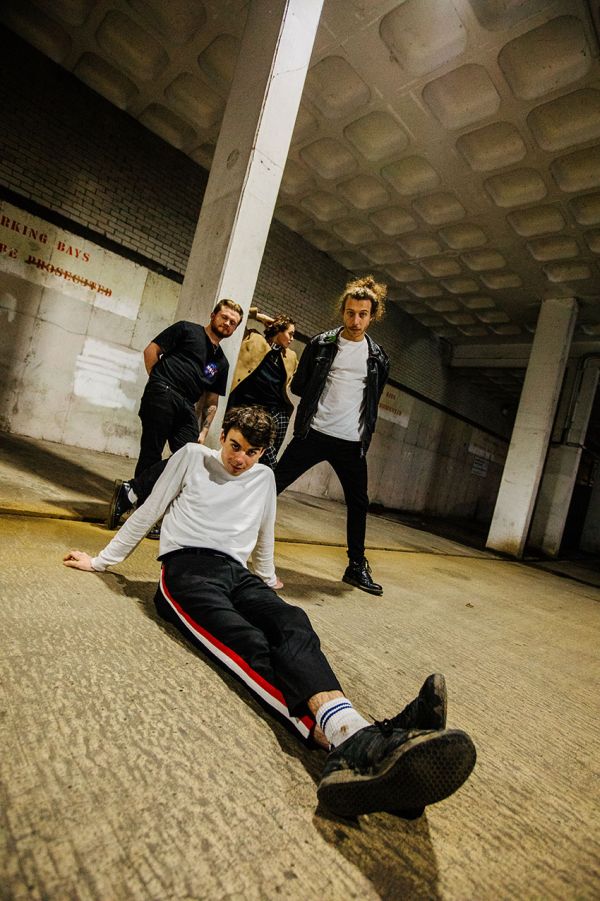 4 March 2020
The Rezner – Photo courtesy of The Rezner
UK-located indie rock/punk band The Rezner are without a doubt one of the most exciting up 'n' coming bands these days. Hailing from Cornwall, England, the 4-piece energized the the live stage in 2019 with magnetic, raucous shows.
This year they kick off with with the rousing and raw tune "Wouldn't You Like To Know?", which launched on February 14th via Jam X Recordings. It's a real in-your-face statement of intent from the band who are renowned for their chaotic live shows and fearless performances.
"Wouldn't You Like To Know?," which follows up their previous single "For Myself," features incredibly infectious lyrics and a vocal hook that will be rattling around venues in no time. Screeching guitar riffs, a rubbery bass line, and pounding drum beat lay the foundation for frontman Sam Stone to enthusiastically shout to the rafters. It's a riot of a track that will do some serious damage on the dancefloor.
The Rezner are being championed by the likes of Alan McGee of Creation Records, not to mention having support from This Feeling, BBC Introducing, and an early radio play for "Wouldn't You Like To Know?" from the mighty Rodney Bingenheimer at Sirius XM,
A real force of a live act, The Rezner's attitude and charisma hasn't gone unnoticed after playing the likes of Leopallooza, Isle Of Wight, Looe Music, Boardmasters, and The Great Escape, to name a few. The band is currently finishing off their UK tour before hitting the studio to record some new tracks.
The Big Takeover is chuffed beyond measure to be hosting the U.S. premiere of the high-energy performance video for "Wouldn't You Like To Know?" The clip was filmed at the band's Independent Venue Week sold-out headline Old Bakery Studios show in Truro, Cornwall.
Stone is joined by Jose Barradas, Liam Palmer, and Redley Flowerdew as they rip into their tuneful and dynamic track. Black 'n' white footage from their sold-out show is intercut with fresh performance takes, making the video one big, bold, and brash showcase gig. So, brace yourselves for some electrifying rock 'n' roll over the course of the next few months, The Rezner are leading the charge.
SHOWS
March 7th – London – Kernow In The City
March 28th – Falmouth TBC
Facebook
Twitter
Instagram
Spotify
Website