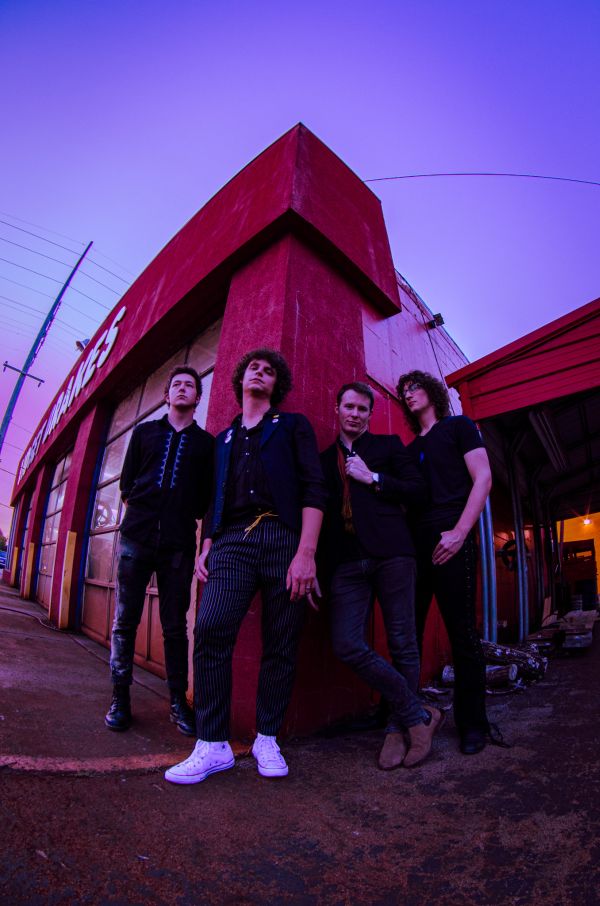 5 November 2020
The Dirty Delusions – Photo courtesy of The Dirty Delusions
The Dirty Delusions formed during a hot 2016 Nashville summer when friends Jacob Smith and Aaron Billiot, after some two-piece collaboration, posted a Craigslist ad entitled "East Nashville Rock Bass" that Charley Smotherman answered.
The trio cultivated a sound that was undeniably garage rock with Smith's pounding drums and Smothermans thundering bass making for a massive rhythm section with Billiot's raw guitar and emotional vocals topping it off.
As The Dirty Delusions grew technically, the band members pushed themselves into new levels of songwriting which demanded an even bigger sound – a demand they met by adding Huxley Rittman in 2020, whose jangly but soulful guitar brings an entirely new dimension to every song.
The Dirty Delusions is gearing up to release their debut full length, Too Young For Love, in 2021. The journey of creating the album started in early 2019 at The Bombshelter, a well-regarded Nashville studio hidden away in the neighborhoods of East Nashville.
The band honed 11 songs with the help of Drew Carroll at the helm and a lot of tape, tubes, and transformers, crafting an album that consistently pushes the boundaries of their musicianship and writing while always sounding authentically Dirty Delusions. The LP displays no lack of garage, psych, and rock and roll one would expect from a Dirty Delusions record, but it also explores new territory, experimenting with pop and anthem rock, acoustic, and folk music.
The Dirty Delusions are itching to get back to playing to a post-COVID world. "Life's a Con," their newest single is the next step in that trajectory, and with all the rock and roll feeling it exudes, it's the perfect stepping stone into Too Young For Love.
The band describe the meaning of the song, commenting, ""Life's A Con" at its core follows the same tone as the rest of the upcoming record by touching on personal insecurities. Specifically it calls attention to the emotional, financial, and societal anxieties that we carry as baggage through life and have all endured at some point. The chorus acts as the realization that what is deemed "normal" isn't always right, and we are accountable nonetheless. Overcoming those moral hurdles can only be done when we are confident in ourselves and those we share that vision with."
Big Takeover is pleased to host the premiere of the accompanying video to the emotively rollicking "Life's A Con," which is half performance video and half story-teller. What looks to be a heavily laden, back-pack clad wanderer with straggling hair roams the byways, just getting by and soaking in nature and city life.
The scene switches to various band members congregating and driving to where they're going to perform, as they end up crossing paths with the roaming stranger. The band put on a show on the blacktop – and suddenly the unknown dude emerges, clean-cut and in a sharp-looking jacket.
Things get more surreal from that point on, as the unknown guy ends up meeting his dressed-up double in the halls of a recording company… Which one is the 'real' person? The one who's forging his own path, or the one existing within the confines of what's accepted by society?…