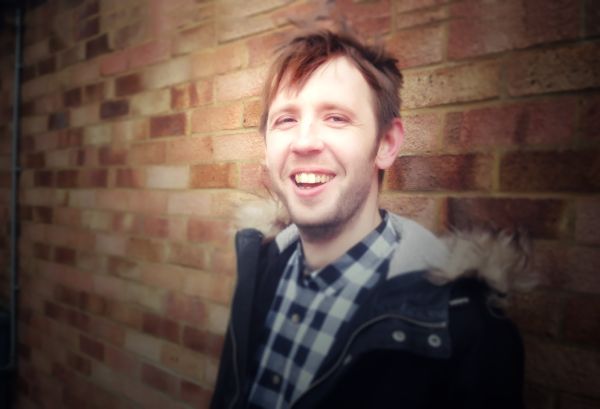 9 February 2021
Distant Voices – Photo Credit: Tristan Nelson
Coming to you today is one very cool track by London's Distant Voices – like the hybrid child of Iggy Pop or Kenny Logins, this is one artist who should definitely be on your radar for 2021. High energy, positive vibes, and a vivacity that makes you want to get on the dance floor and rip it!
Straddling several genres at the same time, Distant Voices has announced the forthcoming album Long Road To Home. Ahead of this, they are previewing the high-velocity rock n' roll lead single 'Lights of The City' complete with a fast-moving video, created by Alit Gonzalez.
Based in London, Distant Voices is the solo project of Valdis Stekelis. With a sound that occupies similar territory as the Libertines, Arctic Monkeys, Coldplay, Oasis or Kasabian, we welcome this relative newcomer to the music scene.
Having begun writing these tracks in 2019, Stekelis finally completed recording a year later due to the delayed realities of the UK lockdown. The band name itself was chosen during that period to reflect these unusual times, where live music (as we have previously experienced it) is a scarce occurrence and where we consume music with a less personal connection to the people making it.
Like the tracks on the album as a whole, 'Lights of the City' was inspired by Stekelis' travels around Europe, based on events from that extensive journey. This lead track reflects the beginning of this trip with all its excitement and promise, but also a light sense of anxiety about what lies ahead.
This album was recorded at EAS Studios near London in collaboration with producer-engineer Ed Sokolowski, who has worked on albums by Melanie C, Fleur East, Hugel, David Archuleta and Lukas Rieger. Sokolowki mixed and mastered this album, as well as co-producing it with Stekelis. Joe Montague also contributes drums on multiple tracks.
"This is the first body of work completed under the Distant Voices name, which I am very keen for people to hear and hope that they will enjoy it. The album was inspired by events that happened during my journey around Europe in 2019 and, in fact, they appear chronologically in the track listing," says Valdis Stekelis.
"There is a range of different feeling tracks on the album – from lively to melancholy and also psychedelic. They are tied together – both in terms of the subject matter and also due to the underlying elements of a retro feel with electronic flavor. It was a lot of fun to make and is truly inspired by events that really affected me at the time."
As of February 17, "Lights of The City" will be available everywhere digitally. The Long Road to Home album will be released on March 26 and can already be pre-ordered from the artist at Bandcamp
Bandcamp
Facebook
Twitter
Instagram
SoundCloud
YouTube
Spotify