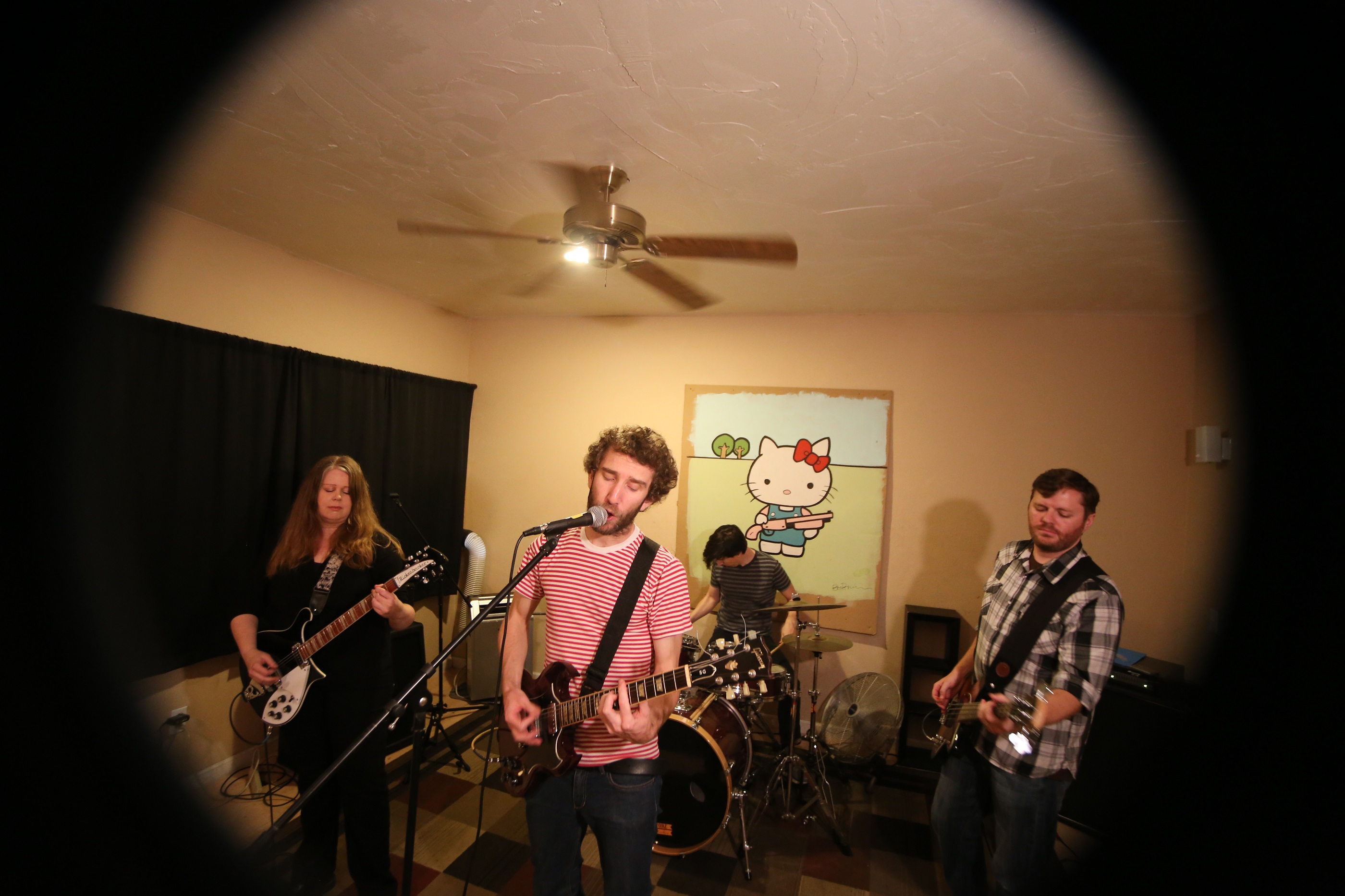 18 August 2022
Big Takeover is delighted to premiere the new video for the song Santa Rosa from Slum Summer, a four-piece band based in San Diego, but with British contingent.
The song is taken from Living in Milk the band's second album, released by Jigsaw Records on 8/6/22. Standing out from 99% of recent releases, this is NOT a pandemic album, having been written and recorded before all that happened, and, refreshingly, featuring no songs about isolation, staring at walls, craving human contact, etc. Instead you will find songs about houses being engulfed in flame, houses being choked by snow, hotels suffocated by storms; songs about riding the Greyhound into northern California, desperately hiding out in dilapidated cinemas; songs about dying in prison, and about listening drunkenly to the Grateful Dead. Or maybe you'll come to your own conclusions what the songs are "about," if that even matters to you.
The record builds on the sound of their debut, with indie-rock and indie-pop styles being stretched out in different directions, drawing on 60s guitar jangle, moments of punkish abandon, Laurel Canyon folk-rock balladeering, and occasional diversions into more metallic territory. You can certainly listen to the album and make some guesses about what their record collections might look like, but Slum Summer is developing a sound and style that is distinctly their own. The supple playing from guitarist Jen Edwards, drummer D.J. Anderson and bassist Grant Stewart underpins guitarist/singer Hugh J. Noble's unique writing, cryptic and rich with obscure references, strange half-jokes, and oddly unsettling imagery.