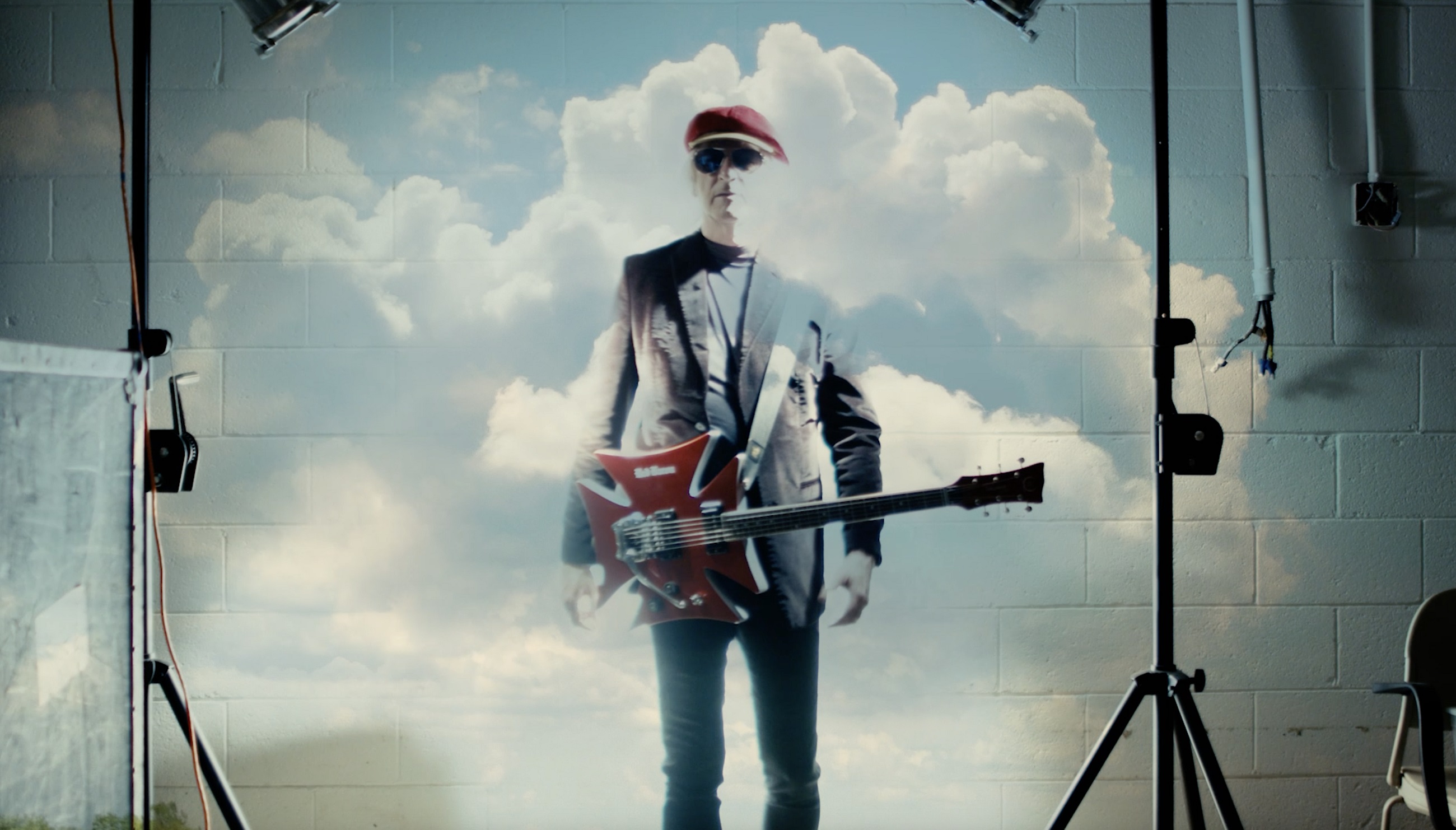 21 September 2022
Texas guitar-pop lifer and legend Lannie Flowers has already had a pretty great year. His latest album "Flavor Of The Month" debuted in February, to the expected glowing reviews and airplay from the US to the UK to Spain, the Netherlands and beyond. The unique record, a completely remixed collection of the 14 previously download-only singles which preceded Flowers' last album Home, proved to be just what a big chunk of the global pop rock community needed. There was just one thing missing: the elaborate vinyl edition Lannie's fans have come to expect.
That is, of course, a familiar story to music fans who've become accustomed to pandemic-era supply chain delays. But Lannie and the folks at his home label, Arlington TX-based SpyderPop Records, have gone the extra mile in making the wait worthwhile. The new video for the decidedly-trippy airplay favorite "Lost In A Daydream" heralds the LP, and the new edition comes with an exclusive bonus CD collecting the original mixes of the tracks on "Flavor Of The Month". And they're truly exclusive, not to be found on streaming services or for consumer download, making this a second coming for the album in more ways than one.
The single features both the LP Version and the Original Mix. It's the one from the wax that's the track heard on the clip, created by SpyderPop house designer (and Lannie Flowers Band member) Dan Zimmer. Having just wrapped the video shoot, Lannie explains what "Lost" means to him. "It's about different observations of life, and how none of them matter if you're dreaming your life away. I asked the band to give it an 'I Am The Walrus' treatment. They obviously nailed it!" The video reflects the tune's psychedelic vibe while giving fans a look at Flowers' considerable multi-instrumental prowess. And true to its title, it's packed with dreamy imagery, befitting the most psych-leaning track on Flavor Of The Month. It's a good reminder of the depth of the album as Lannie prepares to remind the power pop faithful what he's all about.
Album landing page
Artist home page
Label home page