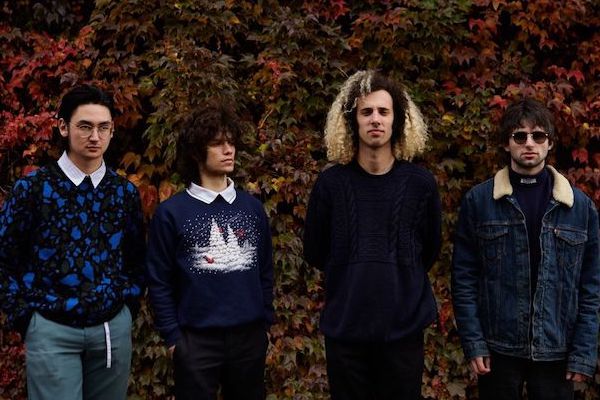 11 March 2022
Liily – Photo Credit: Eva Pentel
Today, the Big Takeover is pleased to exclusively premiere a new video from L.A. art-rockers Liily. The clip is for "Man Listening to Disc" and was directed by the band's guitarist, Sam De La Torre.
Laced with organ throughout, the first half of the hypnotizing song upholds the tradition of neo-psychedelia introduced by the Velvet Underground and the 13th Floor Elevators, and later carried afloat by the Black Angels and the Brian Jonestown Massacre. The second half of "Man Listening to Disc" is full of experimental surprises that would probably have pleased Miles Davis.
To that end, the video is rife with strobe lights and shaky camera footage. It's hard to keep your eyes off the ensconcing clip.
"The video features the ferocity of Liily's raging live show, warped with bouncing strobes and black lights," according to a recent press release discussing the video. "It's a raucous good time, and a perfect indicator of their amazing presence in a live capacity."
De La Torre added: _"If we do a performance video, we're not going to do it with our instruments unplugged. The idea revolves around being honest by showing microphones, tripods, photographers, stills and camera operators. If we would have recorded the album TV Or Not TV on our own, this is representing what that would've been like."
See for yourself what De La Torre is talking about by watching the "Man Listening to Disc" clip, which the Big Takeover exclusively premieres today:
Last but not least, Liily recently announced a West Coast tour with Brooklyn experimental rock band Model/Actriz. Go to Liily's website for more deets.
Dig even deeper by checking out these other Liily-related links:
Facebook
Twitter
YouTube:
Instagram