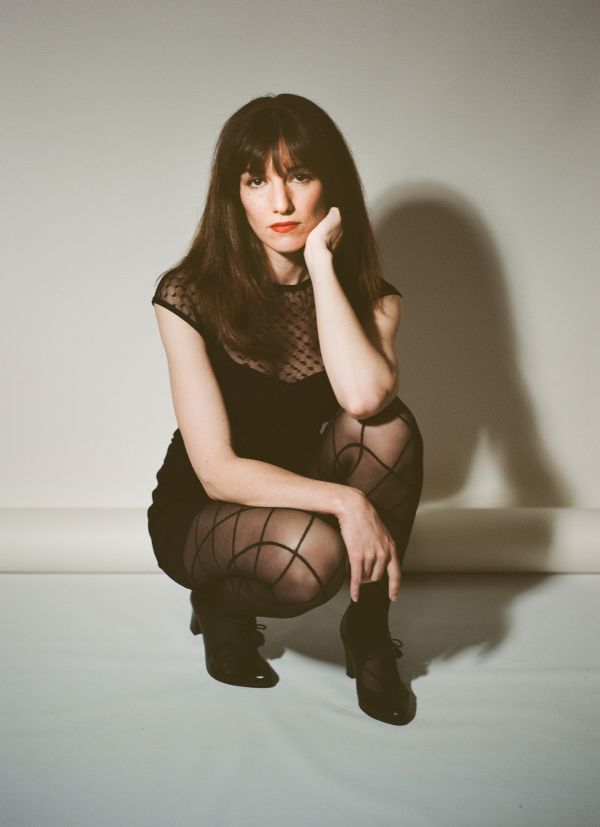 26 May 2020
Jade Shipman of Little Shrine – Photo Credit: Ginger Fierstein
Bay Area indie rock/folk punk outfit Little Shrine, led by singer-songwriter/bassist Jade Shipman, recently released their second album, The Good Thing About Time, produced by Ben Bernstein, in April.
Encapsulating the wily and wiry energy of Ted Leo's early solo releases, the punky whip-crack of Carrie Brownstein's vocals, and carrying the torch for their robust songcraft, The Good Thing About Time manages to imbue the punk aesthetic in its energetic strumming, while also maintaining the delicacy and subtlety necessary to highlight the myriad lush string arrangements coursing through songs like "Make Me Better" and "One More Chance."
Little Shrine, which formed in 2014, seeks to explore the universal through the personal, detailing the relentlessness of all creeds of heartbreak and the vehemence necessary to cast out the resulting ills. Shipman does so with the help of guitarist Tony Schoenberg, violinist Ryan Avery, drummer Andrew Griffin, and keyboardist Garrett Warshaw, who each also perform in other projects.
The Good Thing About Time builds upon the ecstatic folk-rock energy of the band's previous release, Wilderness, while plumbing personal depths previously unreachable, touching on the pangs of lost time, strained relationships, and pushing back against the oppression of women.
Big Takeover is pleased to host the engaging video for the brisk and upbeat "One More Chance." In the clip Shipman peppily dances to her own beat around a city environs that's devoid of crowds, with only a hint of flowing traffic in the background of some shots.
Bittersweet lyrics and poignant violins add gravity to the power pop number, and the lack of milling city-dwellers in the video give it a haunting, current-pandemic vibe. Still, Shipman's enjoyable performance of the tune and her can-do lyrics are charming and inspiring, respectively.
Shipman gives some details about the video shoot, divulging, "Making the video for "One More Chance" was incredibly fun. We worked with filmmaker Charlie Stellar, and shooting felt super-playful. We had constraints — she was about to have a baby — so we wanted to keep it simple conceptually, while exploring pacing and rhythm, toying with when the shots should be static and when they needed to move. That sense of movement hits its peak in the choruses, and we wanted the video to match."
"I didn't realize it at the time, but writing this song was the moment I made a joyful long-term commitment to learning how to love a partner better. Change isn't a simple process, especially when it comes to love — it takes time, space, and diligence to learn new skills. Yet there's a sense of excitement about the future that has stuck with me ever since I wrote this. While I'm not 100% where I want to be in terms of my relationship skills, working on them is making a tangible difference. I believe optimism, an open heart, and a willingness to do the work will carry me where I'm meant to go."
Facebook
Twitter
Instagram
Website