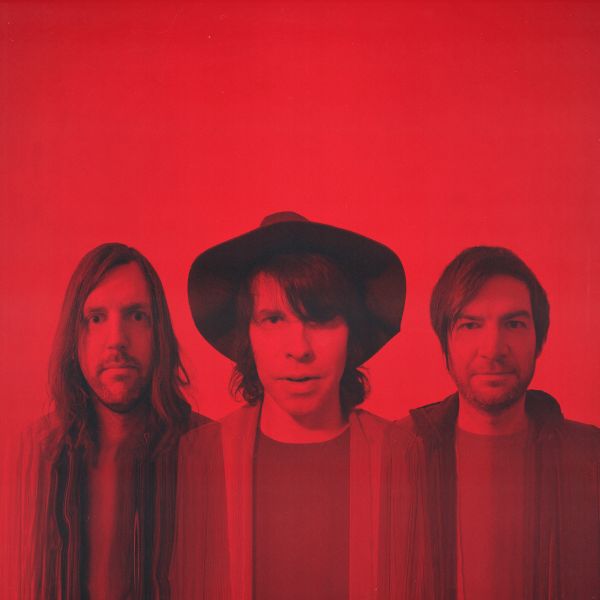 24 June 2021
Sisters of Your Sunshine Vapor – Photo Credit: Liz Bedore
Detroit-based psych-rock stalwarts Sisters of Your Sunshine Vapor recently unveiled their new album Good Goddamn via Little Cloud Records (North America) and The Acid Test (UK/Europe).
Good Goddamn is the band's fifth album and marks an evolution of Sisters of Your Sunshine Vapor's already immersive and saturated sound. This time around a variety of synths, keyboards, drum machines, percussion, trumpets, and saxophones adds even more color to their expressive sound. Lead singer Sean Morrow's vocals are raw and emotive in the vibrant and melodic instrumental mix.
Though from Detroit, Sisters of Your Sunshine Vapor's reach is long. They have built a solid fan base in Europe over multiple tours. They are two-time Austin Levitation veterans that have shared the stage with the likes of The Black Angels (with whom they are often favorably compared), Temples, A Place to Bury Strangers, Wooden Shjips, Black Moth Super Rainbow, Dead Meadow, and Nick Turner's Hawkwind, and have played festivals including Mid-Point, Montreal Distortion Fest, SXSW, and CBGB Music & Film Festival.
Sisters of Your Sunshine Vapor materialize now with a brand new double-feature music video. Big Takeover is pleased to host the premiere of the music videos for the songs "She Makes a Great Parade" and "It's Good to Be Alive."
The two tracks flow from one to the other and the ambitious storytelling music videos follow the same format. The band visually showcases the first two numbers of the album through the camera of the Paris Film Festival's 2021 Best Director Joshua Woodcock.
It's a surrealist short film that follows a young girl, depicted by ballet dancer Rachel Andes, as she traverses different levels of paranoia and anxiety in the struggle to regain some psychological balance in her life.
She's trying to understand herself – her motivations and outlook, but it's difficult when that gets clouded by emotional/psychological issues that all stem from a biological disorder. In part one of the music video the protagonist on a whim throws out her medication that keep her on an even keel.
But her withdrawl from the needed meds shows her going deeper inside her head as she frantically searches for something she misplaced, sees strangers at the door (well, that would be the band members!), and views her older self in the bathroom mirror.
In part two of the music video she continues on her hallucinatory trip, this time seeing copies of herself, and the various band members, in dark and arched hallways. She's scared and confused, and in Black Swan -like imagery, she's suddenly dressed in a spare ballerina outfit as she dances on the feverish stage of her mind…
She needs to come to grips with herself and get back to reality, and the only way to to that may be to go back on her beneficial medication…
Order Good Goddamn at Little Cloud Records Website
and The Acid Test HERE
Sisters of Your Sunshine Vapor
Spotify
Instagram
Facebook
YouTube
Website