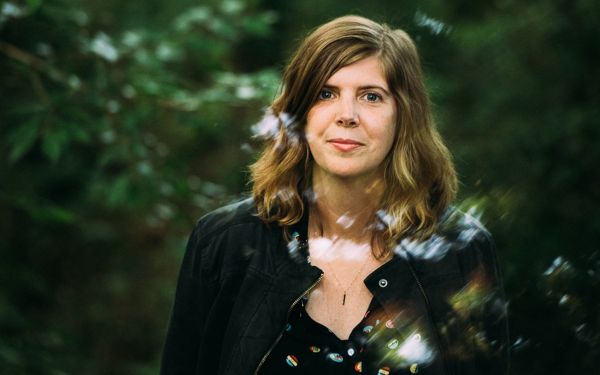 12 February 2020
Kim Ware of the Good Graces – Photo Credit: John McNicholas
The Good Graces is an indie-folk/Americana collective fronted by singer-songwriter Kim Ware and based in Atlanta, GA.
Since its inception in 2006, after Ware picked up an acoustic guitar at the late Lakewood Antiques Market that summer, the Good Graces has toured up and down the East Coast, down to Texas, over to California, and performed at such festivals as 30A, NXNE, and LEAF, where Ware was a finalist in the 2019 NewSong singer-songwriter competition.
In 2015, Ware's song "Cold in California" caught the attention of the Indigo Girls, and the band was invited by the renowned duo to support some Midwest and Southeast shows during their summer tour.
Shortly thereafter, Ware began work on the Good Grace's 4th full-length album, Set Your Sights, which received accolades from the likes of No Depression and Noisey. The follow-up LP, Prose and Consciousness, was released on October 11, 2019.
The Big Takeover is pleased to host the premiere of the engaging video for "Sit On Your Hands." The track blends acoustic folk and symphonic-sounding music, and is tied together with Ware's direct, but heartfelt vocals.
The clip focuses on two party-goers who are dressed in traditional gown and tuxedo. They wear steam-punk masks on their faces, hiding their true feelings for each other while they sit together in a forest clearing. Ware appears too, singing plaintively and swaying back and forth while playing her guitar.
Ware digs into the meaning behind the song, explaining, ""Sit on Your Hands" was a "fake title" I was assigned a few years ago as part of a Secret Santa challenge from a group I'm part of called Theme Music. Every year around Christmastime, the Secret Santa participants get assigned 3 songs to cover, plus 3 titles to use as a prompt for writing an original song. One of the titles I got was "Sit on Your Hands," and as soon as I saw it I thought about making a song about crushing on someone who is off-limits, and all the roller coaster feelings that that sort of situation can evoke. The first line of the song came really quickly, and then the rest just fell in to place. I guess I've experienced something similar, which helped! The song was recorded and mixed at the Green House in Marietta, GA, and features Wyatt Espalin on fiddle. The video was made with some friends in a yard in East Atlanta (you can get the full credits from the video description)."
Website
Bandcamp
Facebook
SoundCloud
YouTube