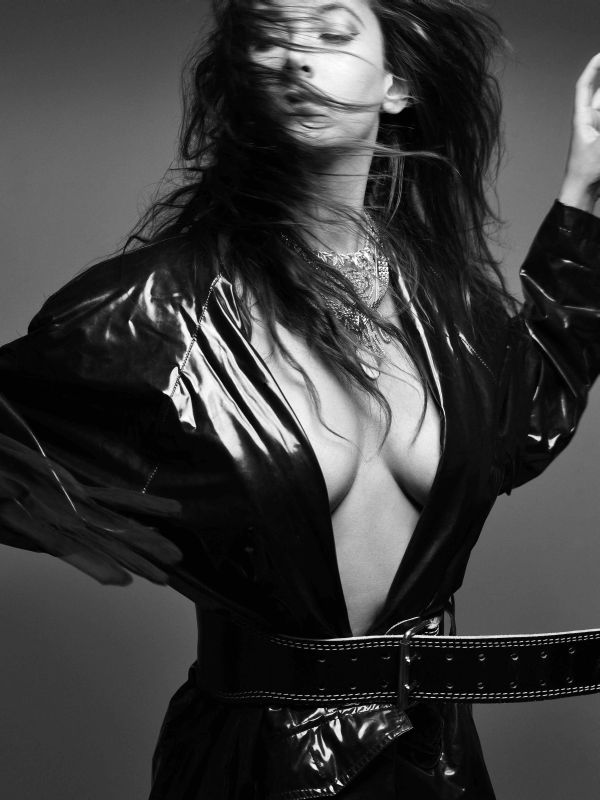 7 September 2021
Julia Daigle – Photo Credit: David Cannon
Julia Daigle is a musician based in Montreal. She co-founded the band Paupière, for which she is both singer and composer.
Daigle is also a solo artist who will be unveiling her debut album, Un singe sur l'épaule, on November 5th via Lisbon Lux.
Un singe sur l'épaule is actually the musical intersection of Daigle and producer and multi-instrumentalist Domininic Vanchesteing (Bernardino Femminielli, Jeff and the Holograms, Plaza Musique).
Lead indie French pop single"Usage Domestique" was recently released, and in this first collaboration, the two visionaries share their common influences and their passion for storytelling. Combining contemporary alt-pop with echoes of music from the past, they create a bucolic and elegant universe evocative of Charlotte Gainsbourg or even the '70s Quebec progressive band Contraction.
Daigle is a progeny of the reckless nights of the city's infamous art and music scene, and has also been collaborating with Guillaume Ethier (Chocolat) and Asaël Robitaille (Bataille Solaire).
Her pop-infused music is filled with mythical—and sometimes all-too-human—monsters.
Big Takeover is pleased to host the video premiere of "Sur la haute colline," an extract from René Choppin's work, the afternoon color of honey and late autumn, published in 1933. It's a musical tribute to this artist and his words that have created a haunting and hypnotic piece.
The music video is equally entrancing, soft-focusing on Daigle as she performs the song for the camera, sometimes shrouded in shadows and sometimes in the bright spotlight. The lo-fi footage captures Daigle at her moody best, expressing herself through her bodily movements and changeable, enigmatic emotions, in tune with the mysterious moon that lights up the backdrop…
Daigle gives some insight into the meaning of the video's visuals, commenting, "It is an assemblage of metaphorical images captured before the pandemic. The ambiguous relationship between Julia and the moon is portrayed in the form of a mysterious ritual, halfway between play and pursuit, between release and tension. The editing is cyclical, nervous and chaotic."
"The lo-fi aesthetic approach is assumed and is situated like a grainy veil between the artist and the viewer, echoing the opacity of the symbolism present in the video."