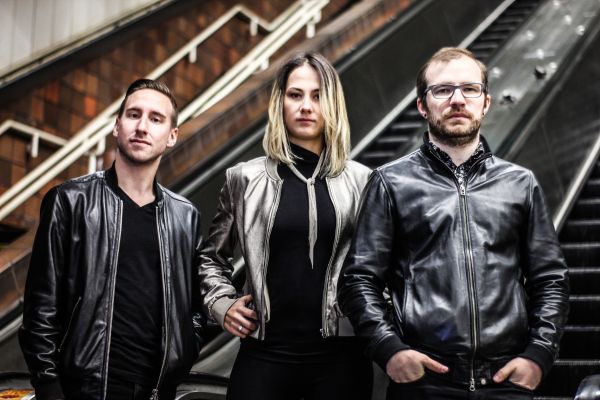 18 April 2019
Major Moment – Photo courtesy of Major Moment
Major Moment, a dynamic alt-rock trio from Boston, are gearing up to release their second EP, The Sequel, on April 25th. The band has been teasing the release with several smartly packaged lyric videos which compliment their thoughtful compositions.
The Big Takeover is stoked to bring you the latest vid for "Talking To Myself" which is possibly their most mellifluous offering yet. Set on a bed of achingly beautiful piano arpeggios, lead singer Andrey Borzykin lays down a chilling inner monologue about a man whose tireless ambitions have left him in a perpetual state of angst. He seems to be confessing to someone who is equally as successful, yet this is a person who has clearly gotten there without jeopardizing their own sanity.
According to Borzykin, ""Talking To Myself' is coming from the point of view of person who is struggling to understand life. This person has had a bumpy road to get where he's at right now; always worked the hardest, feels exhausted and still doesn't feel satisfied. It poses the question, what if you were to live life quietly and not push so hard? You might still go as far, if not further."
Like all of Major Moment's work, "Talking To Myself" plays with the idea of relinquishing ones dreams in order to play a part in the system. Yet their punk rock ethos is never raucous or in your face. They often take the back door, concealing their meaningful lyrics inside dynamic power ballads, much like the past master of alternative insight, Linkin Park.
Stream/Purchase The Sequel EP HERE
Website
Facebook
Twitter
Instagram