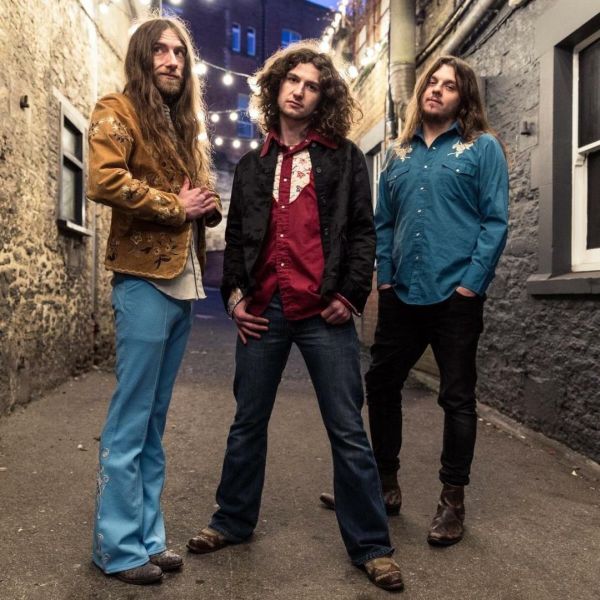 18 March 2019
Goat Roper Rodeo Band – Photo Credit: Chris Bailey
With just an upright bass, two old guitars, and a bucketful of aching harmony, UK's The Goat Roper Rodeo Band are preaching 'Country Blues' like you never heard… It's up, it's down, it's soft and loud, it's dark and lonesome too… There's hurt and shame, and some mean old pain, but there's love in what they do! There's a hint of Gram, a sniff of Dylan, and a twist of Waylon's blues … Simply put, it's exactly what it says on the tin.
Goat Roper Rodeo Band has gained a reputation on the folk/Americana circuit over the last few years for their brilliant harmonies, slick musicianship, and exciting, original songs. Memorable sets at prestigious festivals over the years include Cambridge Folk Festival, Boomtown Fair, Belladrum Tartan Heart, Country 2 Country's Under The Apple Tree Stage (Curated by Bob Harris), Maverick, Wild Rooster, Zwarte Cross (largest festival in in The Netherlands), and hundreds more!
The band's second release, Cosmic Country Blue arrived in 2016 via Aveline Records. The LP garnered positive reviews and live shows and tours with the likes of The Magic Numbers, Ben Ottowell (Gomez), Lee Southall (The Coral), and Luke Winslow King.
Long-awaited new album Tall Grass springs up today, March 18th. It was recorded and mixed at Echo Zoo Studios in the UK. The LP was produced with a whole lotta cosmic country love by the sweetheart of the rodeo himself, Romeo Stodart.
From the original trippy sleeve artwork to the sleepy, swampy swell intro of "Unwrap My Bones", right through to the haunting cowboy lament finale, "Don't Mind The Rain", it's a picture-perfect and honest account of life, love, and the blues of a real-life country-blues band and the life they're really living out there on the road today.
The Big Takeover is pleased to host the premiere of the live performance video of "The Pulse", recorded at the Silk Mill Recording Studios. The trio play their acoustic instruments at a laid-back pace, but the emotive tone runs high. The lead singer sings plaintively and is supported by subdued, but beautifully harmonizing vocals from his bandmates. The instruments (acoustic guitars and upright bass) are unvarnished, but direct – straight-up country-blues as it should be done.
The band comments, "We had a blast down in Silk Mill Studios recording this video, Can't wait to take these songs and our new record on the road in March!"
Website
Facebook
Twitter
Instagram