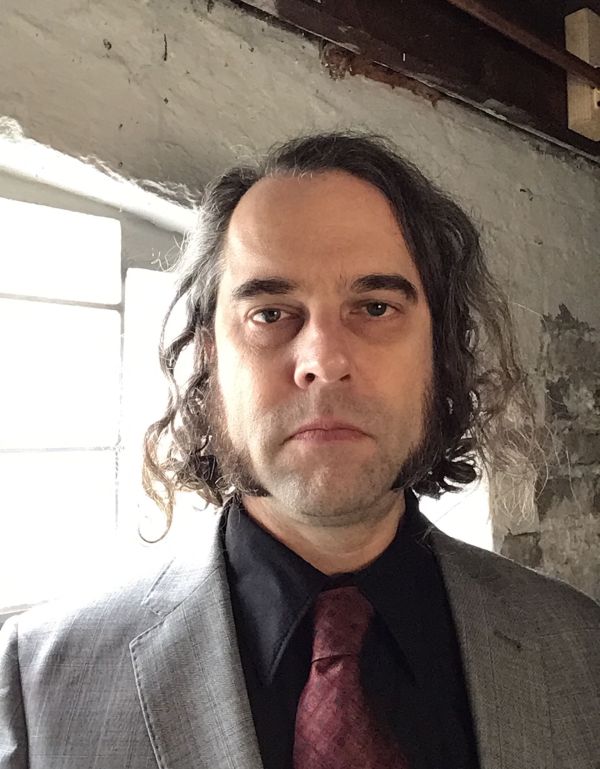 5 April 2021
Thomas Comerford – Photo Credit: Kim Faux Comerford
Chicago-based musician Thomas Comerford is preparing to release his fully-realized folk, punk, soul, and glam-loving fourth solo LP, Introverts, June 18th.
The singer/songwriter has been creating music for many years, and Introverts_ showcases his troubadour style set in the midst of a well-oiled band milieu. Co-produced with fellow Chicagoan Robbie Hamilton at the latter's studios, Skye Sound and Strange Magic, Introverts is chock full of reflective, sublime, and not too spare confessions/anthems.
Comerford creates a balance between intimate struggles and global suffering, filial devotion and personal freedom on the LP's lyrics. The self-written songs add up to an effortlessly engaging, somewhat melancholy, but empowering soul-folk universe of emotional complexity; demonstrating a universal understanding of restless pursuits of purpose and an innate sense of displacement.
Robustly sung, with Comerford playing acoustic and electric guitars, 12-string acoustic guitars, synthesizers, Tremoloa, and percussion, Introverts also features guests that include drummer Kriss Bataille (ex-Urge Overkill), Matthew Cummings (Big Buildings), Azita Youssefi (AZITA), and backing vocalists Ariel Bolles (Glass Mountain), Matt Focht (Bright Eyes), and Beth Yates (Smog).
Comerford moved to Chicago back in 1999 and started the outfit Kaspar Hauser, moving through an indie rock flurry of lineups and LP releases. By the start of this past decade, he was playing eponymously with backing musicians and put out Archive + Spiral in 2011, ll in 2014, and Blood Moon in 2018. Comerford is also a part-time teacher of film, video, and audio production at the School of the Art Institute of Chicago and the University of Chicago.
Big Takeover is pleased to host the premiere of the animated music video for the poignant real-life narrative "Three Sisters," which delves into his late mother's history. Comerford reveals, "Because of my Mom's passing in 2019, "Three Sisters" has become one of the songs that is most difficult to listen to yet also remains compelling to me."
"My own Mom was one of three sisters, and some of the lyrical passages have bits and pieces of her story woven in. She had a difficult time growing up because of her mother's alcoholism. And as in the song, my Mom's own kids (myself included) scattered across the country even though she did a great job raising us. And she also found a real, profound love with my father and the song attests to that as well in the coda."
"When I started writing it, I had the melody and the lines "three daughters born/three sisters scorned." As I put it together, I thought of John Lennon's vocal phrasing and the early Beatles with the bouncy, girl group-influenced guitar pop sound."
The mellowly reflective song with soulful vocals from Comerford gets brightened up with vivid colors and animated antics in its groovy accompanying music video. Comerford is shown performing the song on the screen of an old-fashion TV set, while three busy figures (representing the sisters) and a bumblebee race around in psychedelically styled hand-drawn footage.
Going into the details of the creation of the video clip for "Three Sisters," Comerford, relates, "After mixing, when it came time for a video, a friend of a friend, an animator named Dave Merson Hess, who has made some videos for people I know (including Adam Ostrar formerly of the band Manishevitz), expressed interest in doing something with the song. I really love the hand-drawn quality of his images and characters, so I let him have free reign with it."
"He came up with some very compelling and unusual images that have a kind of poetic or associational quality with the song — almost like he made it a song about some anthropomorphized animals and child-like creatures. In one of the last scenes a number of them are watching a TV, so I decided to shoot images of myself performing the song on that cartoon TV, a la John Lennon in the early '60s, to bring that idea full circle, at least for myself. The results, to me, are slightly unsettling and charming, much like the song itself I suppose."
Purchase/Stream "Three Sisters" at Bandcamp:
Website
Facebook
Instagram
YouTube
Bandcamp
Spotify