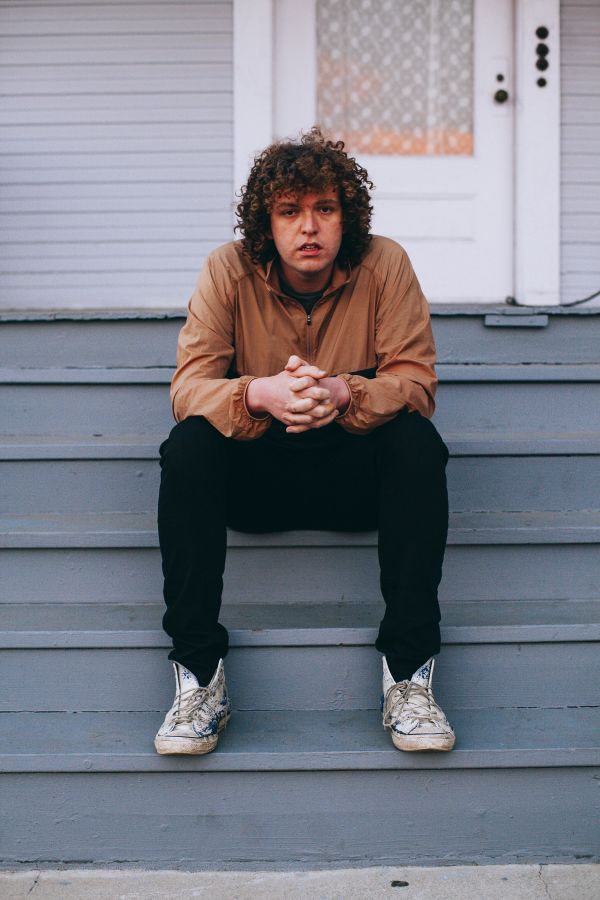 10 December 2018
Pablo Dylan – Photo courtesy of Pablo Dylan
Modern day folk-rock musician/instrumentalist Pablo Dylan will be releasing his next EP, entitled The Finest Somersault, in the new year. He introduces an introspective and luminous rock/alternative sound inspired by his famous lineage as Bob Dylan's grandson.
Pablo has discovered his own unique sound, however, that has its roots in experimental ambient and classical music. His passion for art developed at a young age and he possessed the ambition to make his mark on the world.
In his early teens, Pablo focused on finding his voice and experimented with a number of musical styles. He continued with a string of one-off record releases in the years to follow. He also earned production credits in collaboration with artists like Erykah Badu, A$AP Rocky, OG Maco, D.R.A.M., and Brent Faiyaz.
Pablo soon grew disillusioned with the highly-influenced process of creating music simply to focus on sales projections instead of artistic integrity. He took a break from releasing music, locked himself in the studio, and began his journey through his own musical world.
About his upcoming EP, Pablo says that the comparisons and influences of his grandfather were the furthest thing from his mind during the creation process. Born out of experimentation, the record is layered with dark, moody sounds, heartfelt melodies, and lyrics about personal experiences.
The Big Takeover is highly pleased to host the premiere of a stripped back, live video of Pablo performing "Undone", a track off The Finest Somersault. In a sunlit room with a spacious and verdant view, Pablo sits down at the mic while a pianist behind him commences playing.
Pablo sings in a forthright tone, glancing occasionally at the camera, but mostly focusing on the entrancing delivery of his insightful, storytelling lyrics. He has a magnetic presence at the mic, as he curls around his clearly enunciated words, draping them with the soft, but steady assurance of someone who doesn't need to shout loudly to get his message across.
On "Undone" Pablo sings of true love, temporary separation and loneliness, and, ultimately, connection, firmly stating, "The songs we have sung / won't be undone."
Hallmarks of his grandfather distinct intonation can be found at times in Pablo's voice, primarily when Pablo raises his vocals to deliver his lines with a sharp, vinegary grit. But without knowing the familial relation, one wouldn't necessarily associate the two together.
Pablo is on his own auspicious musical odyssey and the listener is right there with him, following his every word.
Purchase/Stream "Undone" HERE
TOUR DATES
1/17 Show at Pappy & Harriet's in Pioneertown, CA
1/25 The Finest Somersault EP release
1/30 Show at The Bootleg in LA w/ Balto
Facebook
Twitter
Instagram
YouTube