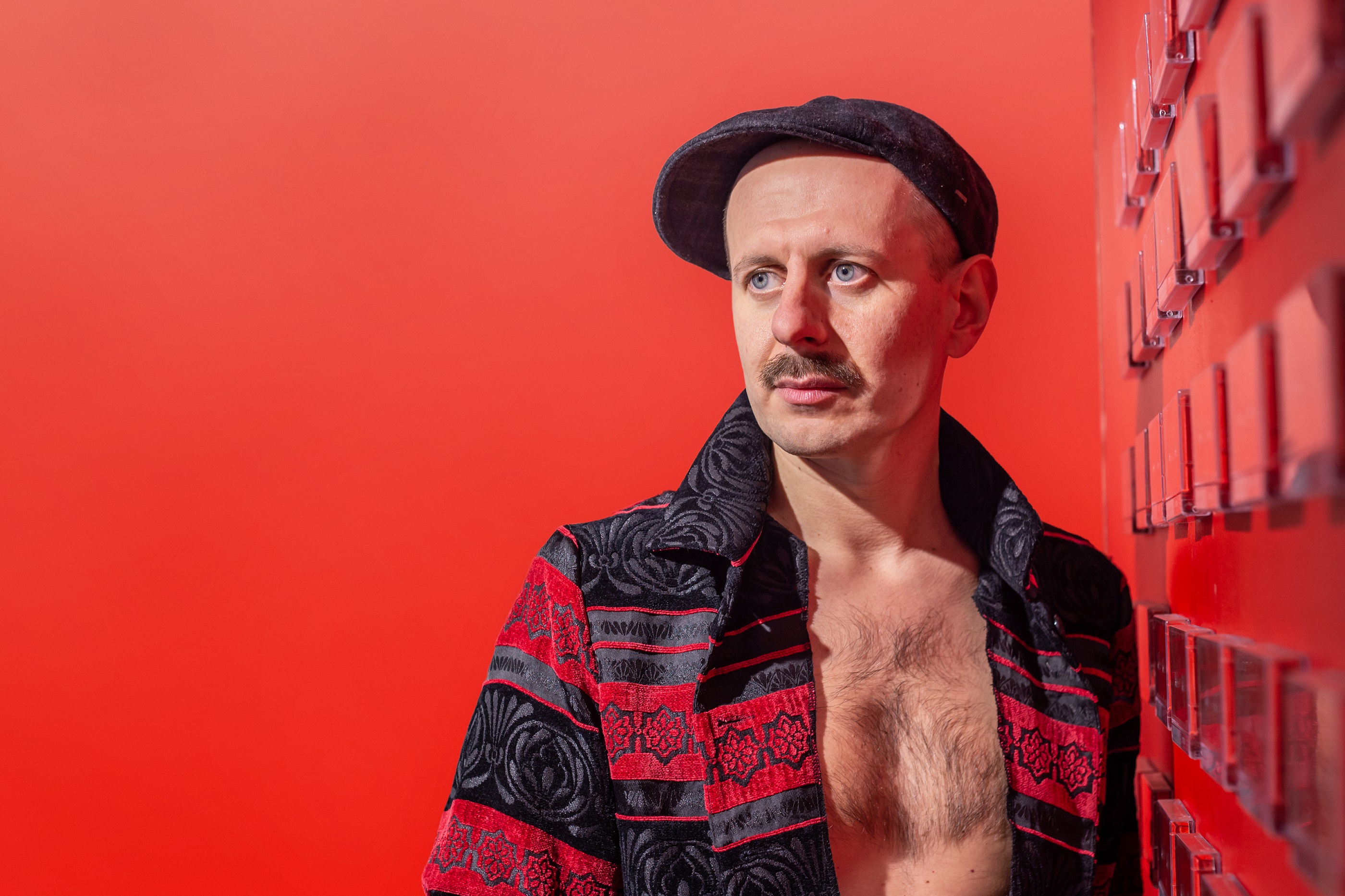 24 May 2022
NYC artist Boris Pelekh (NME, Brooklyn Vegan, Consequence) is getting ready to release his debut EP I See It Now (out June 24), a collection of gentle indie-folk meditations with psychedelic undertones, soul-baring vocals and intimate incantations of love restored. A seasoned veteran of the New York music scene and ace guitarist for Gogol Bordello, Pelekh has toured around the world, sharing stages with iconic artists spanning from Aretha Franklin to Philip Glass to Wu-Tang Clan.
His latest single and video for "Yours Is a Face From a Dream" (out May 25) finds Pelekh a hapless romantic, ambling from dream state to reality, a fitting precursor to the EP's weightier matter, where the crooner becomes vexed by insecurities brought on by the lack of more meaningful relationships.
Pelekh's new EP sounds much more at peace and introspective than the over-the-top art-rock composition that he's become known for with his band Hey Guy. His flexible indie-folk stylings capture a new quiet in his life, even as he sifts through the difficult tropes of heartbreak, isolated ruins, and eventually, ego death.
I See It Now centers around Pelekh's stylish fingerpicking on acoustic guitar and equal parts tender and surreal vocals. Jason Binnick – multi-instrumentalist and the EP's co-producer – adds extra warmth and texture with steel guitar, strings and synths, captured through intimate production.
Pelekh's comfort with fearlessly sharing his emotions understates the experiential plight involved in the making of I See It Now. "I wanted to lay it all out," says Pelekh. "All my guts out on the table. I've always felt more comfortable on stage channeling the riptides of my heartbeat than navigating the common day-to-day minutiae."
website
instagram
youtube
facebook
twitter
bandsintown