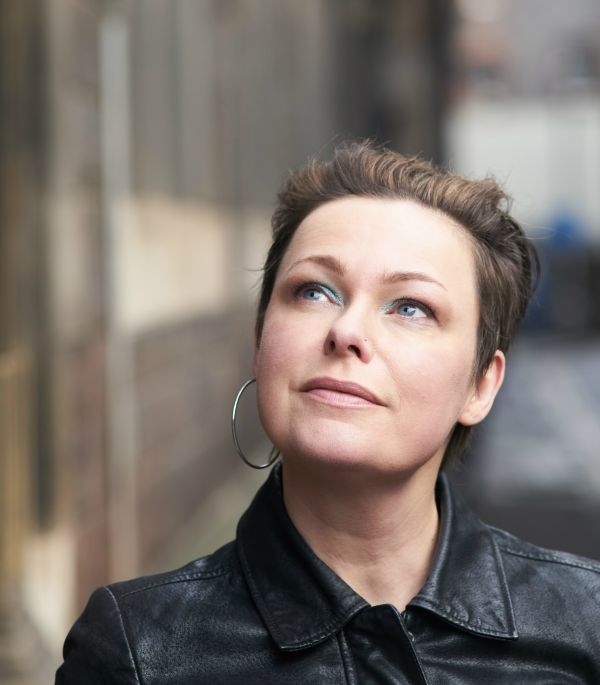 31 March 2017
Amy Duncan; Photo Credit: Steven Cook (Oliver Samuel Photography)
Antidote is the adventurous 6th album by Scottish singer-songwriter Amy Duncan set for release April 7 via Filly Records.
Elements of pop folk mix with harp and sparse acoustic guitar in an open tuning, saxophone, drums, and bass. Odd time signatures in places add a slight jazz feel, and warm synths, layered vocals, and field recordings from the city add an overall contemporary sound.
The songs are diverse, from the dark and mysterious "The Severed Head" to the hopeful and positive "Steady The Bow". Duncan's signature pure, honest vocals connect through the range of songs in what is a truly special record.
Duncan reveals, "I recorded most of the album at home with no one else around, and felt a freedom of expression which reminded me of how I worked with my first two albums, Pilgrimage (2006) and Story of a Girl (2007). I had the time and the privacy to work and develop ideas until they felt right to me. It was great to know that Calum Malcolm would be mixing and mastering it, and bringing all the sounds to life, so I was free to create whatever I wanted."
Antidote features Sue Mckenzie (saxophone), Fiona Rutherford (harp), Lawrie Macmillan (bass), Amy Duncan (keyboards / guitars / double bass), and Liam Bradley (drums). The LP was produced by Amy Duncan.
Other previous releases include the albums Cycles of Life (2013 Linn Records) and Undercurrents (2016), both of which were also produced by Malcolm and funded by Creative Scotland.
Duncan details the overall theme of the album, explaining, "I had a lot of fun walking around Edinburgh making field recordings of sounds from all over the city. You can hear these sounds weaving in and out of the songs. There is a vibrancy and sense of hope in Antidote. I was searching for a cure, a way of being, that could move beyond the depressive cycle. The songs are linked together by the theme of overcoming adversity in health and life. Knowing the past cannot be changed, it is ultimately about moving forward, with the intention to choose to live life in a positive way"
The Big Takeover is extremely delighted to premiere Antidote, a gently stunning, quietly powerful, and warmly uplifting album that is much needed in these troubled times. The engaging and sincere Duncan touches the heart, opens the mind, and revives the spirit on Antidote – and all of her music.
Antidote is available to pre-order through Duncan's Pledge Music where there is also the opportunity to find some original artwork, lucky bags, greetings cards, and other merchandise not available elsewhere.
Details of live performances will be posted on Duncan's Official Site