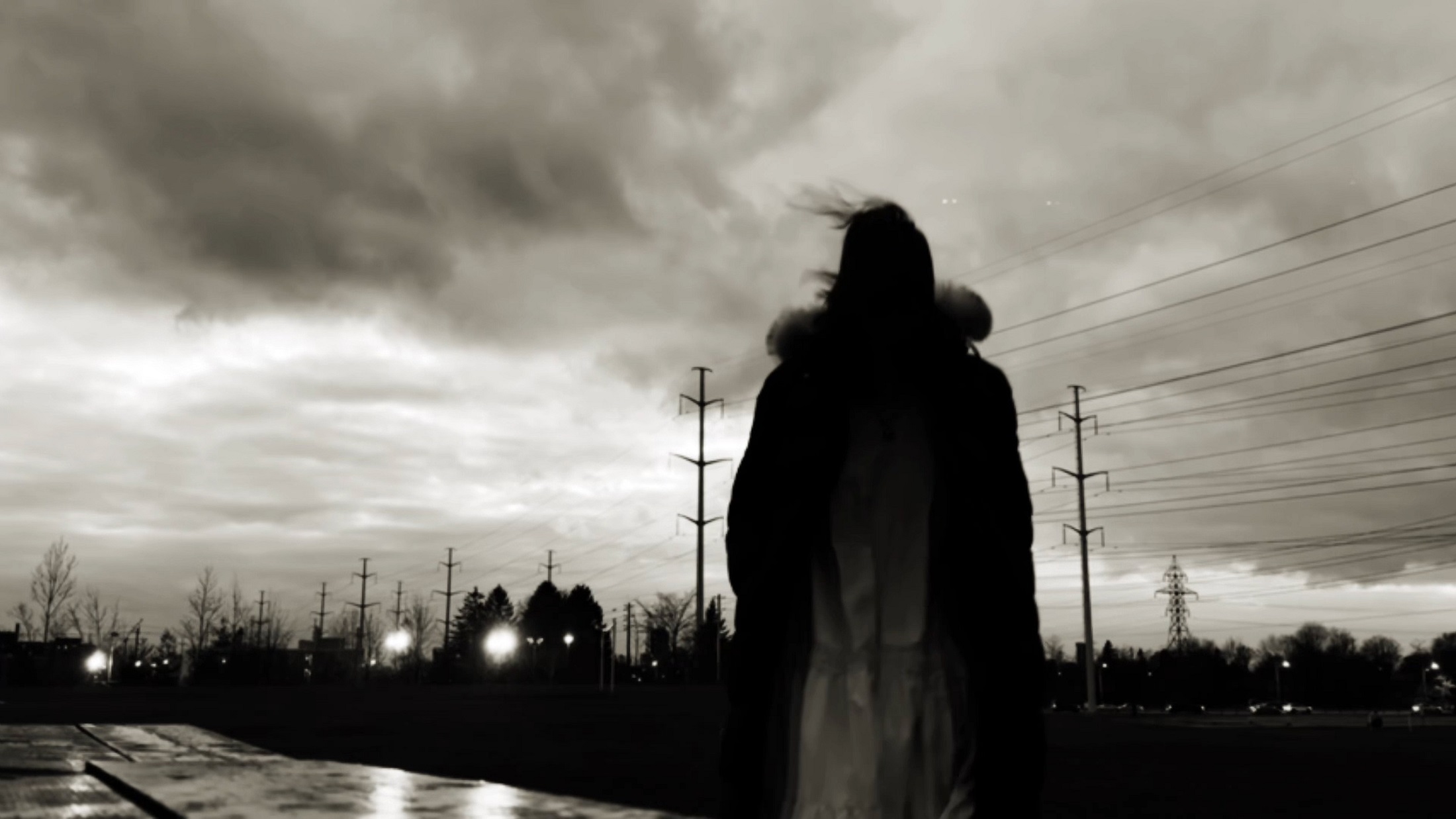 25 May 2023
Canadian art school dropout La Faute (otherwise known as Peggy Messing) is set to release her debut album Blue Girl Nice Day on 25th May 2023.
With inspirations such as Mitski, Lana Del Rey, Chet Baker and Massive Attack, her debut 11-track-strong album encompasses a mixture of genres including indie dream-pop and alternative folk, as well as showcases her singer/songwriter and visual artist abilities. Notably her knack for visual art can be seen in her music videos for singles 'Blue Girl Nice Day', 'The Crown' and most recently for focus single 'Sorry I Can't Stay'.
Messing described her inspiration for the album and her creative process when creating art, "I think this album is partly about me marrying my two loves of music and visual art. I am really enjoying the videos I am making and how moving pictures and songs affect each other. I have almost zero budget for video, and I'm not going unmasked into indoor crowded places to shoot with other people, but I love constraints like that."
The album includes focus single 'Sorry I Can't Stay', which was co-written with French neo classical composer and performer Villemin, and revolves around La Faute honouring her lost and current loved ones. In the track, Messing sends out a sincere message to the living, imagining what those leaving would have wanted to say and what she would want to say when the time eventually comes.
"I found [Villemin] randomly on Instagram and fell in love with her music, and slid into her DMs. Fortunately, she was open to collaborating, and when she sent this over, the melody and lyrics came to me right away. I've never met her in real life, but during the pandemic we talked over WhatsApp and I felt a real connection with her, personally and musically. I hope everyone discovers her music, it is very unique, subtle and special," Messing explained.
La Faute (which translates to 'the mistake' in French) is Messing's dark, dreamy solo project. Messing is a visual artist, multi-instrumentalist and singer-songwriter originally from Winnipeg, Canada. In both her music and visual art, she explores themes of surface vs. depth, longing, betrayal, mourning and desire.
Website
Facebook
Instagram
Twitter
TikTok
Spotify