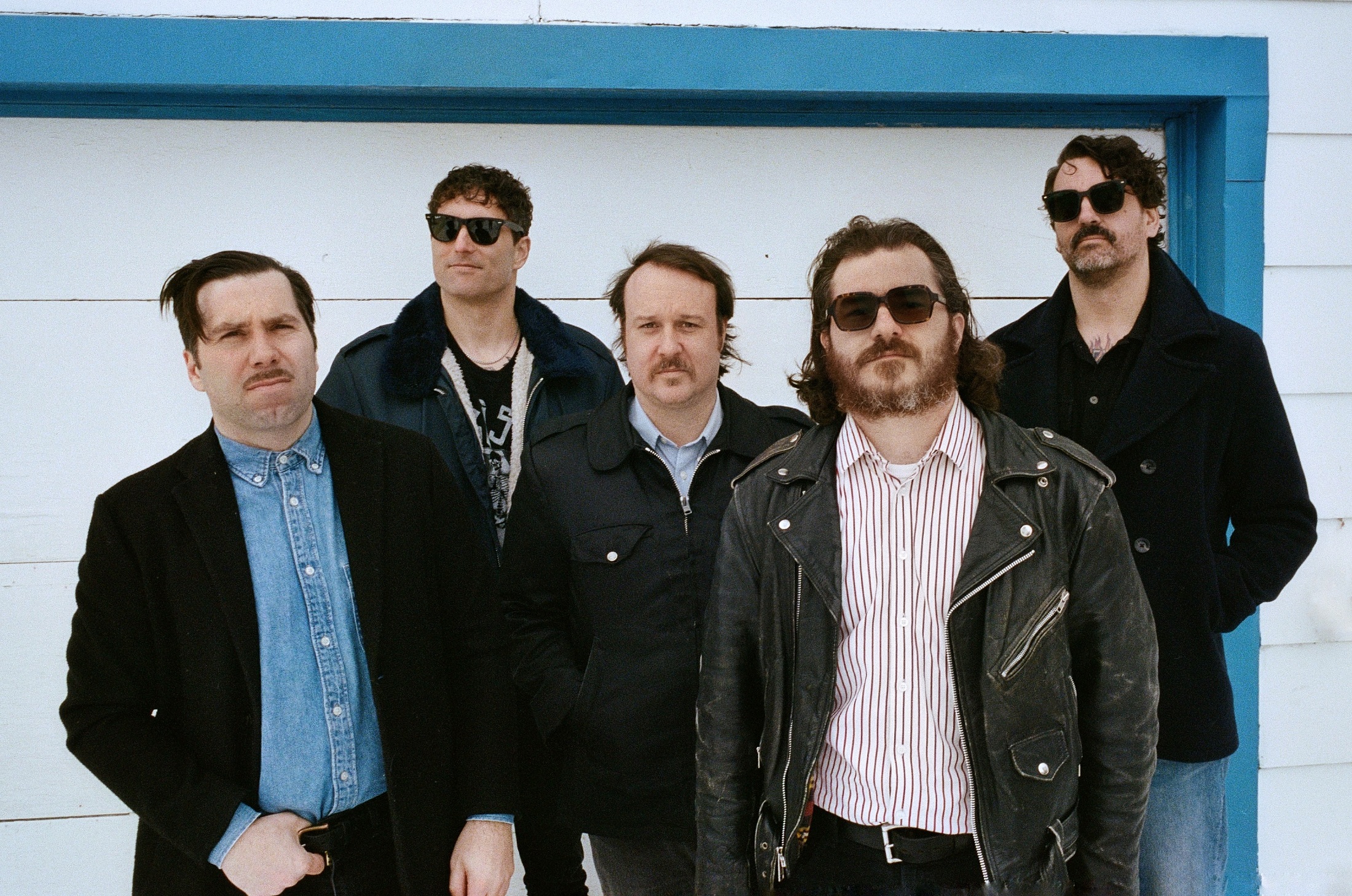 1 June 2023
Photo Credit: C Vincent
PRIORS come at you with a fierce urgency, an aggressive authenticity, the sounds of a band from another time, on their latest release, Daffodil.
PRIORS (Montréal, QC), led by prolific singer-songwriter and producer Chance Hutchison (Sonic Avenues, New Vogue, Private Lives, etc.), have been busy multiplying their raw, dynamic and oh-so! melodic punk releases. Though the catalog speaks for itself, the five-piece has eloquently transcended mere recording-artist status and is now widely-considered a mainstay in the modern punk scene. Their shows erupt with blissfully brutal musicality, while also carrying the substantial ethos of a booming community. Over the years, this formidable subversive hit factory has toured Canada, The United States and Europe, sharing the stage with the likes of The Mummies, Oblivians, Quintron and Simply Saucer, amongst others, while also taking part in a slew of festivals such as M for Montreal and Goner Fest. The angular rock & roll outfit's new album Daffodil is set to drop via Mothland on June 2nd, 2023.
Quote from vocalist Chance Hutchison:
"I'd say Daffodil is a pop-heavy punk record with a lot of positive outlooks. I have spent the last six releases kicking the shit out of myself and it was time for a new vibe. A little sprinkle of positivity amongst the angst.
After My Punishment on Earth, I needed a break from the bleak and started writing songs with my wife. Once it was time for PRIORS to start writing again, I was in a good place mentally so the songs kind of reinforce that mood.
I'd like to think our sound is original, our influences are very broad and I feel that comes across on this one. I took a lot of inspiration from The Saints on Daffodil as we had those records playing a lot while we were stuck inside in 2020. Max Desharnais recorded this album at our jam room and at his studio, Sound Salvation. That's also where it was mixed. It was mastered by Harris Newman."
bandcamp
facebook
mothland.com