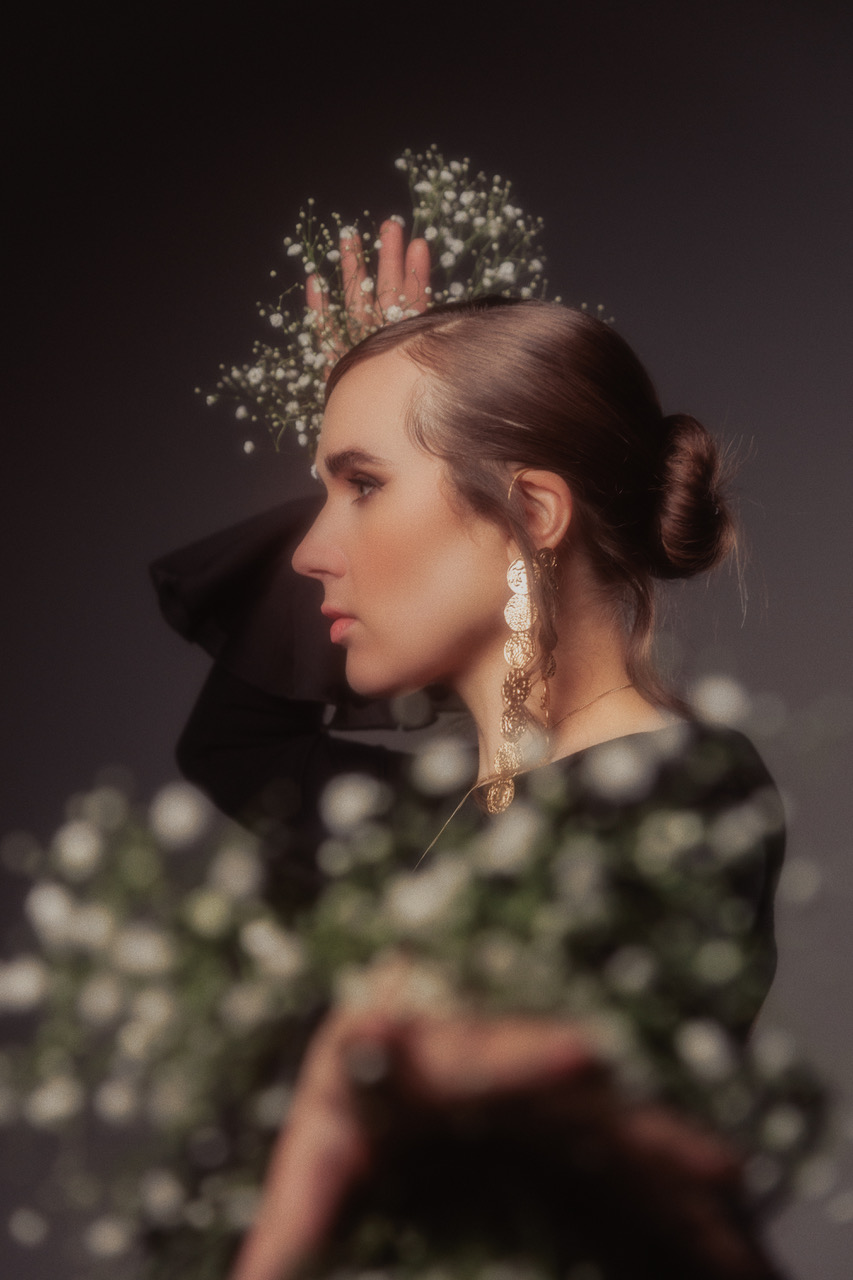 20 April 2023
Photo Credit: Matthew Miller
Vancouver producer and songwriter Louise Burns has returned with her fifth solo album Element, releasing 21st April 2023 via Light Organ Records. The LP drop follows Burns' most recent release 'Bloom' as well as the release of her rendition of Depeche Mode's 80s single 'See You'.
Louise Burns is British-Canadian, born on the Sunshine Coast and raised in Cranbrook BC in the East Kootenays. Heavily influenced by the likes of British greats such as Kate Bush, Brian Eno and Depeche Mode, her inspirations are fully reflected in this album. 'Element' encompasses the notion of holding your head high as you tunnel out of the emotional wreckage of life. According to Burns, there is nothing more radical than being joyful despite what you're going through.
Her velvety vocals are an arresting force throughout the nine-strong track album, which encompasses contemporary, hypnotic slow jams and synth-ridden tracks, making for a pop haven and something of an escape for introverts.
With album opener 'I Don't Feel It Like I Used To', she marries a southern gothic guitar twang with the incandescent hypnotism of trip-hop beatmaking. Speaking of the single, Burns said: "This is the first song I wrote for what became the album. I felt torn between writing something more gothic country like my older catalogue, or trip hop and sample based like the music I was listening to. Naturally it turned into both, which is a testament to the song's story: an homage to my newfound not really worrying about what people think my music, or me, might be, and focusing on what I like and what inspires me. Not feeling 'it' like I used to is referring to the full body forward momentum I was feeling of getting over something that wasn't good for me. Leaving behind your past, both physically and mentally, can be a glorious thing."
Of the album as a whole, Burns' ads, "Element is a pop album for introverts. A soundtrack to accompany a trip into one's inner world when the outside one isn't cutting it."
Louise Burns' fifth album 'Element' will be available on 21st April 2023 via Light Organ Records. You can stream the album here:
website
facebook
instagram
twitter
tiktok