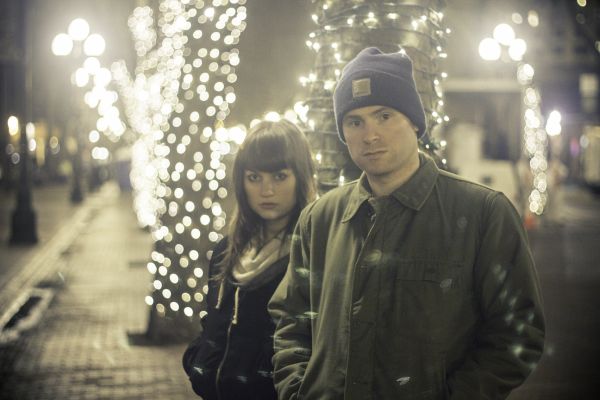 23 December 2016
Goodbye Heart; Photo Credit: Ryan Feddern
Seattle electronic/dream-pop duo Goodbye Heart takes us into their dynamic world of atmospheric synths, gritty electronic percussion, and heart-wrenching vocals. Drawing inspiration from lush, textural movie soundtracks and their native New York City's hip-hop roots, Goodbye Heart creates an emotional, multi-layered sonic experience for driving, dancing, falling in love, or falling apart.
2016 saw Sam Ford and Nila K Leigh of Goodbye Heart releasing the 15 tracks that comprise their album Keep Me Close individually, so the pair could bring a deeper focus to each of the tracks prior to their release as a full length album.
After a series of undeniably potent EPs, Keep Me Close revels in a brooding mood of electro-narcotic dream-pop, hell-bent on tearing out hearts and dancing in the holes. This music is rich and propulsive, packed with drum machines and shoegaze nostalgia, otherworldly synths, downtrodden guitars, and Ford and Leigh's unmistakable croons which wax and wane like wisps of Perfume Genius or Prefab Sprout. Impeccably produced by the duo, Keep Me Close is an essential portal to inner space, its tunes encircling and wafting like a past love; restless, but destroyed.
Ford describes Keep Me Close as a record "…about being young and alive. It's about wanting and needing only what's in front of you and feeling it desperately. Time is nothing. Moments are everything. I believe this is what makes us what we become." He continues to explain, "Nila and I use drum machines and synthesizers to tell stories 'cause we like what they make us see. We believe in keeping things boundless. In some ways, we write with our eyes closed."
Official Site
Faceook
Twitter
Instagram