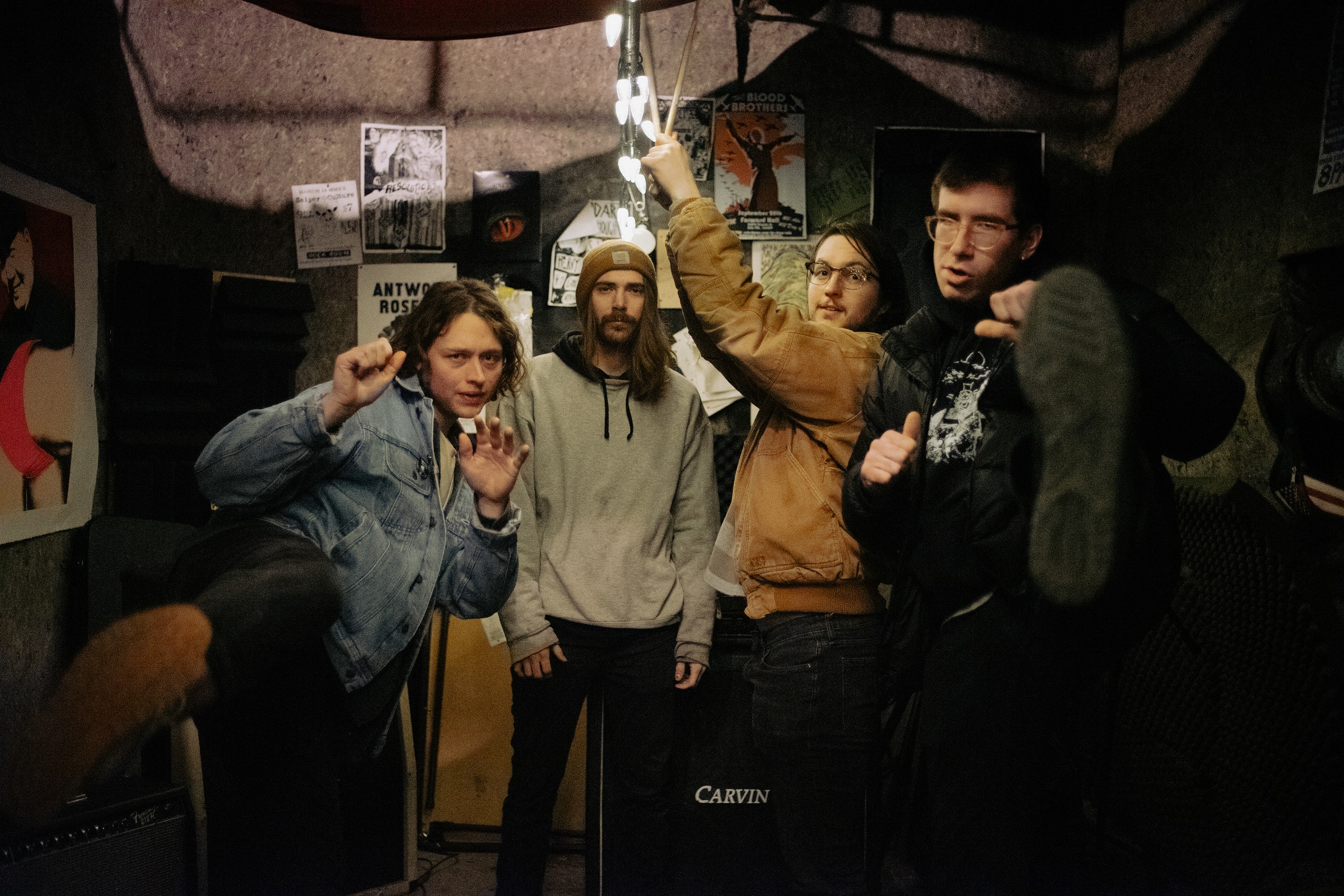 13 June 2023
Photo Credit: Raffaele DiLullo
For those paying attention, it is evident that we are living through a moment in independent Pittsburgh music. DIY efforts of recent years have bubbled over as a wave of participating acts seem to have graduated from basement performances to more ticketed opportunities in Pittsburgh and beyond. Rowdy rockers Silver Car Crash have contributed to this moment as much as anyone buzzing these days… and now they finally have a new record on their hands.
Warhol-adjacent by name, and contemporary by rock standards, Silver Car Crash does not disappoint in the slightest on their new full length Shattered Shine. The band is a little older, a little tighter, but maintains the same energy and jagged edge that was introduced to listeners in their 2018 debut Resource Body.
Listen to the album today exclusively via The Big Takeover. Shattered Shine officially drops this Thursday, June 15 on vinyl and cassette tape formats via Crafted Sounds and Michi Tapes. The band will celebrate their release at Bottlerocket Social Hall on Friday, June 16 with special guests Sleeping Witch & Saturn, Rex Tycoon, and Little Angels. Live visuals will also be provided by Michi Tapes. Tickets are on sale now.
Members of the band chatted briefly with Connor of Crafted Sounds about all things Shattered Shine in the Q+A below, exclusive to Big Takeover:
"Pleasure Zone" and "Minor Celebrity" were songs I first heard in 2018 or 2019 or so. Would you say the majority of these songs are from the "before times" or did most of the writing happen post-2020? Does it feel good to get these off your chest?
Zack: The majority were written before the pandemic then we kinda chilled for a while during the quarantine until we decided it was time to get them off our chest. We tried a couple failed attempts to record some of them cheaply or by ourselves until we finally decided we should do it right and record them in two days at Mr. Smalls studio. It worked out well because by that time the songs had gotten really tight and became deserving of the real studio.
Justin: Crime and Accept were written some time in 2020 I think but the rest are from the pre-pandemic years. I think most of the other songs were written between 2018 and 2019.
Brandon: A lot of the songs were initially written or brought up as ideas pre 2020 but have evolved pretty drastically over time. There were certain songs we played live before the lyrics were fully written. The first couple attempts we made at recording this album featured only 10 songs and we added the last two in the last year before we recorded it in February 2022. It's been a long process and it is a huge relief to finally be putting them out as completed ideas. Feels great.
What were some of the biggest messages you were trying to get across in this album? Was there a theme or general narrative to things? I figure that can be difficult when splitting songwriting duties and such.
Justin: I guess the lyrics are more about personal things for the most part. If there's any broader meaning to be found in the songs, I think it's in the music more than the lyrics. We wanted the songs to have physicality. A sort of refusal to give in or give up or take the path of least resistance. I wanted the music to be emotional but also have a sort of austerity to it. Songs for steeling yourself against the world.
Zack: I didn't write any lyrics but to me, when I'm playing or listening to this music, I experience a visceral catharsis that helps purge feelings of anxiety and existential depression.
How have your experiences in other bands contributed to the sound we hear in Shattered Shine?
Justin: I've played in a few hardcore punk bands. Playing that type of music gives me a sense of urgency in my guitar playing and also gives me a sort of ideal from which to pull ideas from. Hardcore is pretty much the beginning of all American DIY rock music from the 80's up.
Zack: I've been told that I have a "jazzier" style with this band but I don't consciously go for that. I've studied the natural swing of great rock drummers and punk drummers so that feel is naturally instilled within me. I play a lot of jazz too but I'm always just trying to get inside the sound of the guitars and/or vocals without trying to force a certain style of playing.
I personally think I am terrible at writing about and describing music. How would you characterize the music on Shattered Shine without using the word "punk"?
Zack: Rock music? Soul music? Lol I'm not sure either. I believe we are definitely a rock band at the core. There's elements of hardcore as well. Another musician once explained to me how we have elements of soul in our sound. I'm not sure if he's right or not depending on how that term is used but I believe we have elements of old-school country in our sound and there's definitely "soul" in the old Hank Williams sound. I also think it's funny to call music "world music" when I don't know what else to call it lol.
Justin: I'd say we are a rock band. We've got guitars, bass, and drums and write songs with chords and riffs. We're not punks, we are rockers.
Brandon: Harsh, garage, noisy rock and roll. Also Art rock maybe.
Does Fall 2023 sound like a good time to do a little weekend run of shows? What do you think? … While we are on the topic… what is your go-to roadtrip snack you would grab before/during a "SCC WORLD TOUR" (3 east coast dates, DC, and some others)?
Zack: I hope to do a weekend here and there and probably more if it's a good opportunity. I would love to visit New York and DC again. I would probably grab a Sheetz pizza or a Wawa sandwich depending on what we're near.
Justin: I'd love to tour with Silver Car Crash. I don't get why people complain about touring or get homesick. It's basically a nonstop fun paid vacation to me. I'd do it all year nonstop if I could. For a snack, I'd rather just eat a regular meal so I'm gonna go with an Italian sub or hotdog from a gas station.
What bands inspire you and motivate you in music or in life or both?
Zack: Wayne Shorter, Miles Davis, Albert King, The Beatles, Hank Williams, The Meters, Weather Report…. Could be a nearly endless list.
Justin: Sonic Youth were the reason I got into guitar so they will always stay at the top of the list for me. Gang of Four, Television, the Fall, MBV, Mission of Burma, Unwound, Wipers, and McCarthy were all influences for me on the album. As far as being a general music inspiration, gotta agree with Zack and also say Hank Williams. Best songwriter ever if you ask me.
I've seen some pretty cool shows curated at Bottlerocket as of late. What gets you excited about that space? What made you want to have your release show there? Stoked to be there for this one. Couldn't make it to the Resource Body release show way back when. I forget why that was.
Zack: The community at Bottlerocket is really great. They provide a very positive environment for musicians to perform and mingle. A lot of our friends in bands play there and a few of them are running the venue. They are very open to all styles of music and they create great music themselves.
Justin: I've played there a few times and every gig I've done there has sold out and has been really high energy and positive. It's also close to where I live so that's nice. I feel like most venues in Pittsburgh are east of the city so it'll be a nice change where the people who live out my way don't have to haul ass to the other side of town for the gig for once.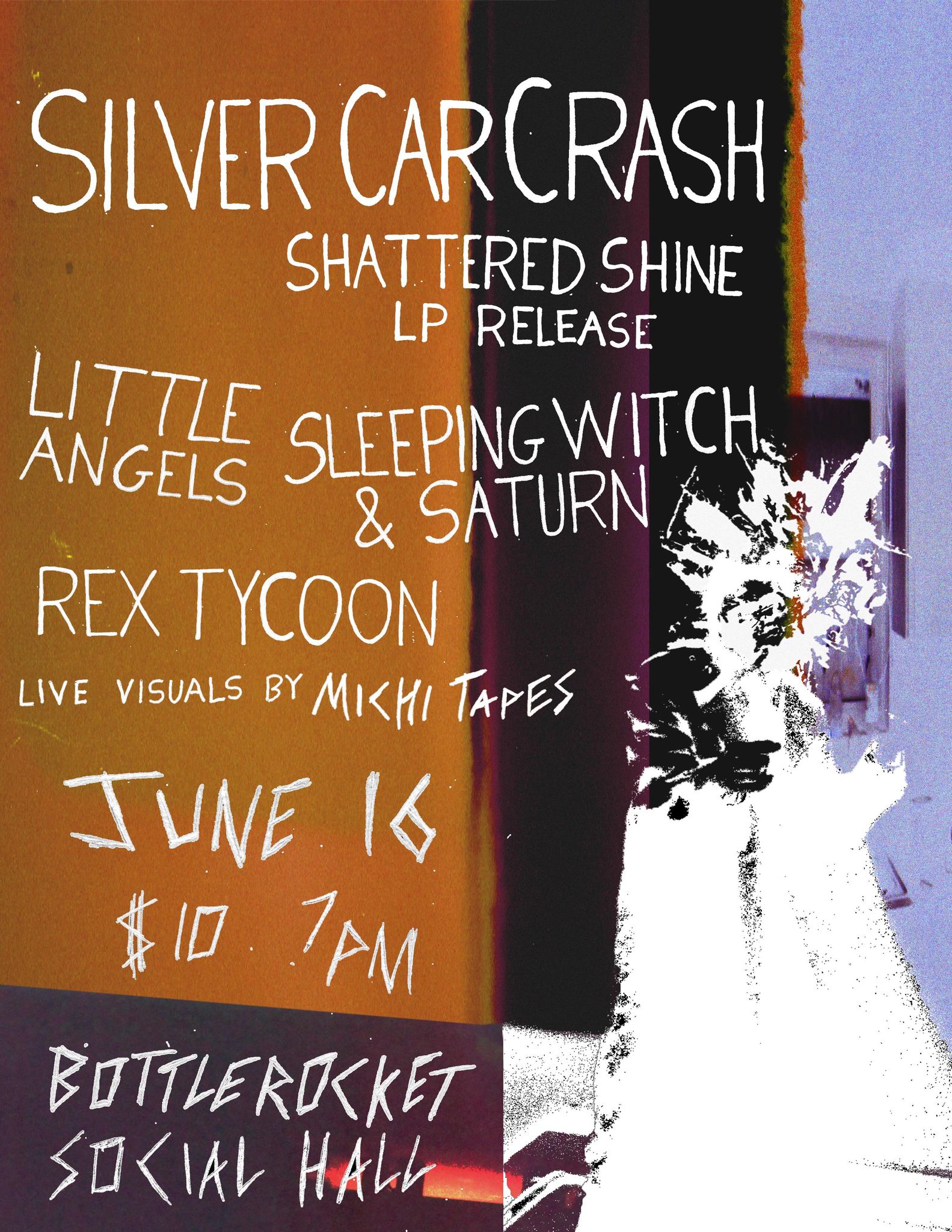 Flyer Credit: Brandon Walker
Bandcamp
Instagram
Facebook
Release Show 6/16 in Pittsburgh