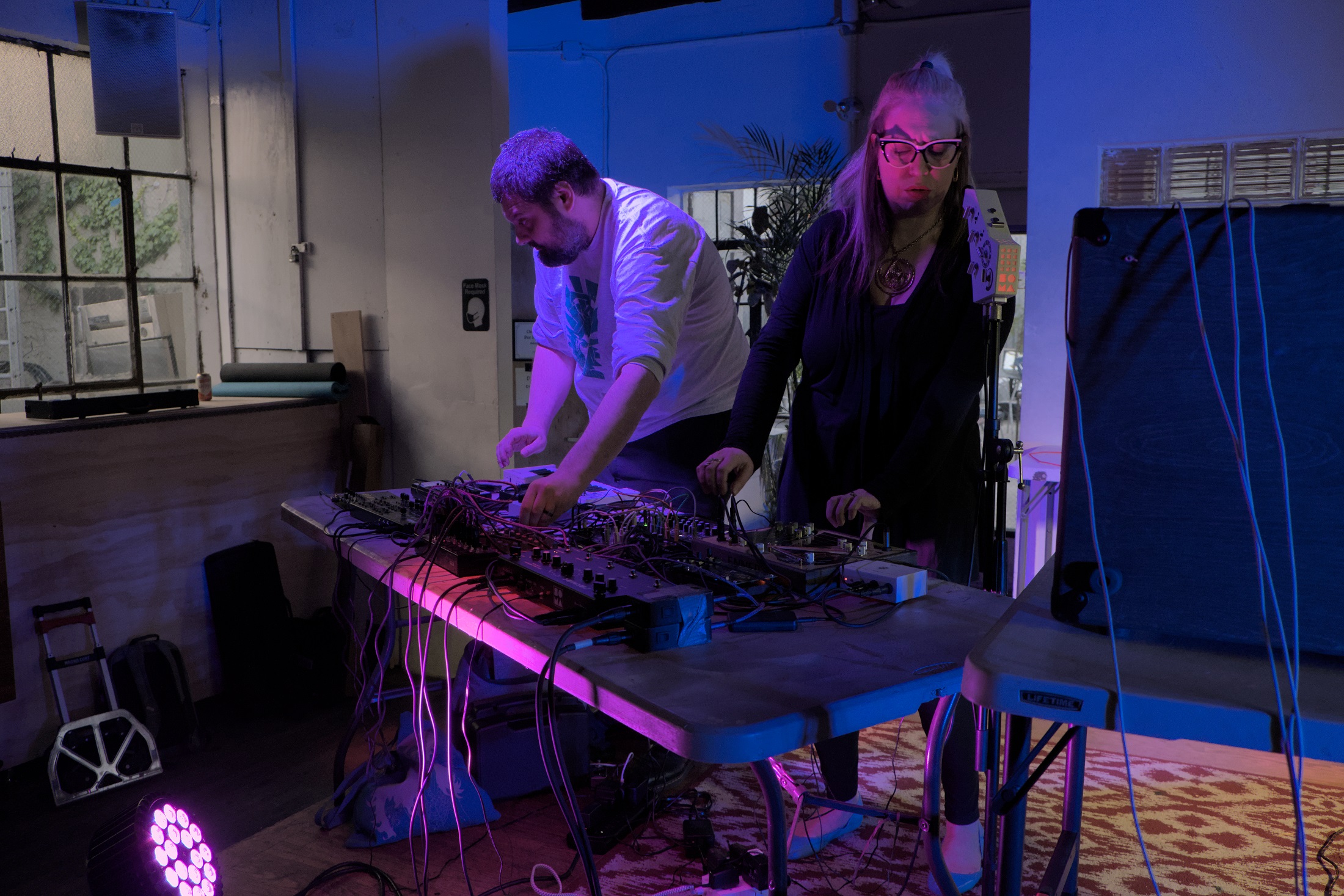 26 June 2023
Photo Credit: Eliot Bates
Brooklyn based psychedelic industrial electronics duo Pide Ayuda release their sixth album of the year as part of their mission to release an album a month in 2023.
Solstice will be available for worldwide streaming 6/21 in celebration of the summer solstice. Sonically, it continues the duo's penchant for blending melody with noise and beauty with darkness. The tracks are named after constellations that will be visible the day of the solstice. Each song uses a different configuration of synthesizers.
Pide Ayuda began with two synthesizers in 2017. Their earliest digitally released recordings garnered enough interest to get them a residency at Film Noir Cinema in Greenpoint, Brooklyn where they played live scores to films and film collages that they edited themselves. Eventually, they bought new equipment and continued exploring their electronic improvisations while transforming their kitchen into a recording studio. A 7" on Wondercap Records came in September 2020 featuring the tracks "Anubis" and "Bastet."
In January 2023, they announced their plan to release an album a month and kicked it off with Afterlife, which introduced vocals and a dreamy, ominous psychedelic sound. Porno, recorded while watching Satanic pornography from the '60s and '70s, followed in February with sparse experimentalism. March's Retro focused on drone while April's Habit, recorded while watching nunsploitation movies, brought back a sense of melodicism that continued on May's Cosmos and now on Solstice.
Pide Ayuda will continue releasing an album a month through 2023. July's release is ready and will focus on one of the group's favorite French horror directors. They will also be returning to the stage for the first time since 2019.