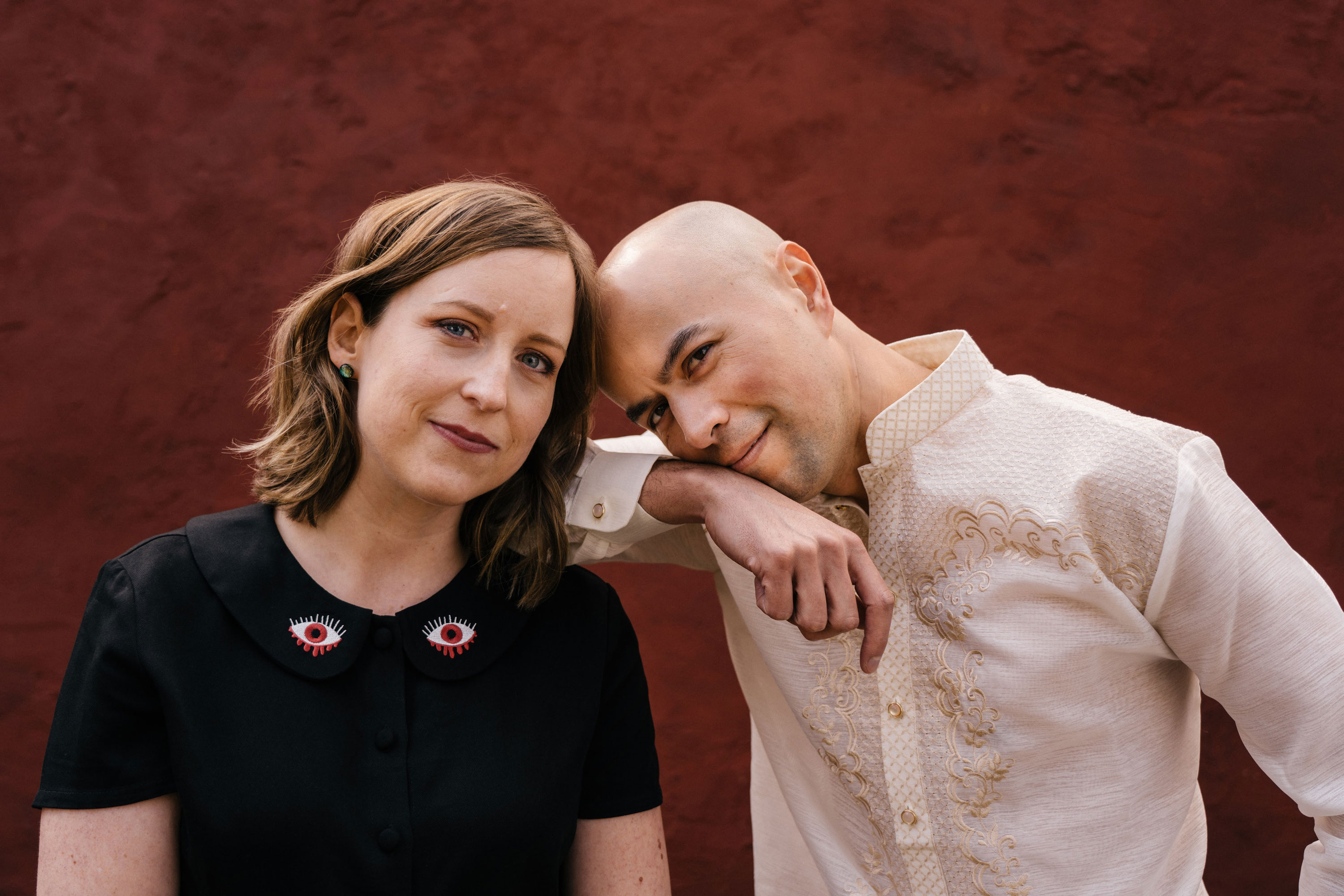 13 September 2023
Photo Credit: Jeffrey Placencia
In the midst of the COVID-19 pandemic, the creative minds behind Phosphene, the Portland-based duo of Rachel Frankel and Matt Hemmerich, embarked on a musical journey that would ultimately result in their remarkable new dream pop album, Transmute. The album's eight tracks were crafted within the intimate confines of their home during the last three years and then put to tape with engineer and producer Greg Francis at Brothers (Chinese) Recording studio in Oakland, California last September.
As the pandemic's weight pressed upon them, Frankel and Hemmerich found their thoughts oscillating between the patchwork of current events and profound existential anxieties that were pushed to the forefront of the world's collective consciousness during the spring and summer of 2020. Beneath the subject matter, the new album serves as a testament to Phosphene's commitment to empathy—a transformation of personal pain into a conduit for human connection. This ethos shines through in each track, reminding listeners of the power of music to heal and unite.
Paradoxically, the small spaces they inhabited during this time became sanctuaries of creativity and comfort, allowing them to stretch their creative
boundaries and venture into uncharted territory by experimenting with synths and digital string arrangements for the first time.
Of the record, the band told The Big Takeover, "Transmute is our sharpest and most ambitious album to date. The two of us are inspired by an array of genres and artists, and we sought to push our creative boundaries on this one instrumentally and lyrically. The songs dive into a range of subject matter, including personal lived experiences and surreal ruminations on the afterlife. Across the record, we dip into everything from post-punk and garage to dream pop and indie rock. A decade of exploring and expanding our sound led us here, and we're excited to share this latest effort with you."
Transmute is a decisively excellent collection of fuzzy, dreamy indie pop songs and it stands as a testament to Phosphene's evolution as a band and their ability to channel personal and collective experiences into a vibrant tapestry of sound and emotion – one that reflects the challenges and triumphs of our times, offering solace and connection in the process.