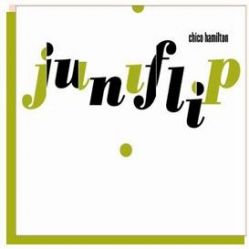 30 January 2006
On January 10th, jazz drummer CHICO HAMILTON released Juniflip on the Joyous Shout! label, in celebration of his his 85th birthday.
Accompanying Hamilton is his "Euphoria" group comprised of CARY DENIGRIS, PAUL RAMSEY, EVAN SCHWAM, KAROLINA STRASSMAYER, ANDREW HADRO, and JEREMY CARLSTEDT.
Also playing on selected cuts are GEORGE BOHANON, JIMMY CHEATHAM, and BILL HENDERSON who provides vocals for two tracks.
Making a special appearance is LOVE's ARTHUR LEE, who sings "What's Your Story Morning Glory?" Amazingly, Hamilton has been recording music since 1952. Lee's first recordings date back to 1963 (pre-Love). So between these two musical giants you have almost 100 years of recorded material! And they both sound fresh and youthful here.
Check out the flash e-card for more info about the CD, which includes pictures of the recording sessions (Hamilton and Lee can be seen together in photo number seven) and song samples.
You also can learn about the other three albums Hamilton is releasing later this year, one which is slated for April 4th, another on June 27th and the last one on September 19th, just two days before his 85th birthday.