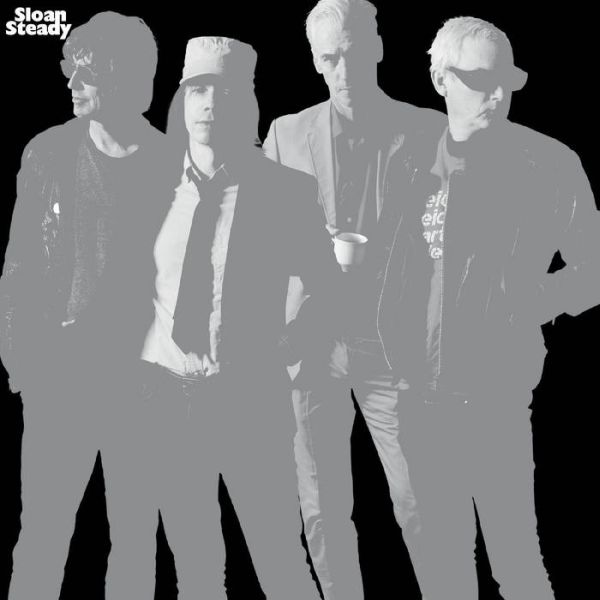 9 January 2023
Hi Folks!
Since I Have Now Completed My Two Countdown Radio Shows For The Top 50 Albums Of 2022—Go To Bigtakeover.Com/Radio Above To Hear One Song From Each Over Both Shows!—Here Is My Complete List Of The 200 Best Albums, 60 Best Archive/Retrospective/Reissue Releases, And 140 Best Stand-Alone Singles And EPs Of This Previous Year—My Best Bets On Yet Another Great Year For Music, Old And New!
And To Any And All Of You Who Will Scan This Humble Rundown, I Hope This List Inspires You To Find, Or Give A Second Look To, A Few Great Releases You Might Miss Otherwise That You End Up Truly Loving. Otherwise, Such Lists Are Just A Whole Bunch Of Navel-Gazing Time Wasting—Not My Thing At All. But As I Listened To All Of These 400 Selections a Great Deal This Year, Perhaps You Might Like Some Of Them Too, Or Will Be Glad To See Them Recognized If You Are Already Enjoying Them.
Cheers To You All And Happy New Year!
——
Jack Rabid's Picks, 2022's 200 Best Albums (New Recordings):
1 Sloan – Steady (Yep Roc)
2 The Beths – Expert In a Dying Field (Carpark)
3 Michael Head & the Red Elastic Band – Dear Scott (Modern Sky U.K.)
4 Alvvays – Blue Rev (Polyvinyl)
5 The Newtown Neurotics – Cognitive Dissidents (Cadiz U.K.)
6 Martin Courtney – Magic Sign (Domino)
7 Don McGlashan & the Others – Bright November Morning (Don McGlashan NZ)
8 Cheap Star – Wish I Could See (Kool Kat) / Wish I Could See (Acoustically) (Cheap Star)
9 I Was a King – Follow Me Home (Coastal Town Norway)
10 The Sadies – Colder Streams (Yep Roc)
11 Lauds – Imitation Life (Fort Lowell)
12 Wet Leg – Wet Leg (Domino)
13 Healees – Healees mini-LP (Hidden Bay France)
14 Rolling Blackouts Coastal Fever – Endless Rooms (Sub Pop)
15 Fontaines DC – Skinty Fia (Partisan)
16 Graham Nash – Graham Nash: Live (Proper)
17 Death Cab For Cutie – Asphalt Meadows (Atlantic)
18 TV Smith & the Bored Teenagers – Replay the Adverts (Easy Action U.K.)
19 Beach House – Once Twice Melody (double) (Sub Pop)
20 Jeanines – Don't Wait For a Sign (Slumberland)
21 The Linda Lindas – Growing Up (Epitaph)
22 Belle & Sebastian – A Bit of Previous (Matador)
23 The Reds, Pinks & Purples – They Only Wanted Your Soul / Summer at Land's End / Mountain Lake Park (Tough Love/Slumberland)
24 Jack Skuller – Draw the Lucky Card (Jack Skuller)
25 Elvis Costello & the Imposters – The Boy Named If (Capitol)
26 The Damned – Night Of a Thousand Vampires (live double) (Earmusic/BFD/The Orchard)
27 Mercvrial – Brief Algorithims (Crafting Room)
28 The Wedding Present – Locked Down and Stripped Back Vol. II (Scopitones/HHBTM)
29 Haroula Rose – Catch the Light (Haroula Rose)
30 Startographers – Static Calls (Shifting Sounds)
31 John Doe – Fables In a Foreign Land (Fat Possum)
32 Weyes Blood – And in the Darkness, Hearts Aglow (Sub Pop)
33 Ride – Live Manchester Albert Hall 2015 (Archival Recordings Volume 1 U.K.)
34 Superchunk – Wild Loneliness (Merge)
35 Guided By Voices – Crystal Nuns Cathedral / Tremblers By Goggles and Rank (Guided by Voices Inc.)
36 Black Nite Crash – Washed In the Sound With Black Nite Crash (Neon Sigh)
37 Ex Norwegian – Spook Du Jour (Think Like a Key)
38 Breathless – See Those Colours Fly (Tenor Vossa U.K.)
39 Buzzcocks – Sonics In the Soul (Cherry Red U.K.)
40 Astrid Williamson – Into the Mountain (Incarnation U.K.)
41 Dot Dash – Madman in the Rain (The Beautiful Music CAN)
42 The House of Love – A State of Grace (Cherry Red U.K.)
43 Ex-Vöid – Bigger Than Before (Don Giovanni)
44 American Darlings – Afterglow Live at Knitting Factory (American Darlings)
45 Willie Nelson – A Beautiful Time (Legacy/Sony)
46 Suede (AKA The London Suede) – Autofiction (BMG)
47 Party Battleship – Sweet Thing (Party Battleship)
48 Affiliate Links – Enough Light (We Are Busy Bodies CAN)
49 Black Swan Lane – Blind (Wanderland/Eden)
50 DIIV – Live at the Murmrr Theater (Captured Tracks)
51 Kids On A Crime Spree – Fall In Love Not In Line (Slumberland)
52 Aldous Harding – Warm Chris (4AD)
53 Kramies – Kramies (Vangerrett/Hidden Shoal)
54 Various – A Tribute to Creation Records (Crafting Room U.K.)
55 The Valery Trails – The Sky is Blue (The Valery Trails)
56 Savage Republic – Meteora (Mobilization)
57 Deniz Tek – Long Before Day (Career)
58 Submotile – One Final Summit Before the Fall (Shelflife)
59 The Stroppies – Levity! (Tough Love)
60 The Beremy Jets – Devastation (Somewherecold)
61 Tony Molina – Into The Fade (Summer Shade)
62 Bird Streets – Lagoon (Sparkle Plenty/Deko Entertainment)
63 Artsick – Fingers Crossed (Slumberland)
64 Citified – Lie Like a Painter (Fort Lowell)
65 Melt Citizen – Joylessness (Melt Citizen)
66 Robyn Hitchcock – Shufflemania! (Tiny Ghost)
67 Defecting Grey – Arc (Fake Chapter)
68 Pete Astor – Time on Earth (Tapete GER)
69 A.M. Nice – Half-Past Tense (Phratry)
70 Triptides – So Many Days (Curation)
71 The Brian Jonestown Massacre – Fire Doesn't Grow on Trees (A)
72 Petrified Max – Everything's Beautiful Now (Poison Summer)
73 Bye Bye Blackbirds – August Lightning Complex (Double Potions)
74 Cathedral Ceilings – Summer of Misguided Dynamite (Dromedary)
75 Johnny Marr – Fever Dreams Pts 1-4 (BMG)
76 The Gentle Cycle – Landslide Eyes (300 Mics)
77 Charming Disaster – Our Lady of Radium (Charming Disaster)
78 Stellan Wahlström Drift Band – As Real As in a Dream (Belpid SWEDEN)
79 Various – Jem Records Celebrates Pete Townshend (tribute) (Jem)
80 The Trouble Seekers – The Trouble Seekers (Ruined)
81 Spoon – Lucifer on the Sofa (Matador)
82 Wave Electric – Wave Electric (Musick)
83 Donovan's Brain – (Music From the Film) Chiêm Bao Thấy Bậu (Career)
84 The Smile – A Light For Attracting Attention (XL)
85 The Loyal Seas – Strange Mornings in the Garden (American Laundromat)
86 Wilco – Cruel Country (DBPM)
87 Archers of Loaf – Reason in Decline (Merge)
88 Hoodoo Gurus – Chariot of the Gods (Universal/Big Time)
89 Panda Riot – Extra Cosmic (Panda Riot)
90 Kiwi Jr. – Chopper (Sub Pop)
91 The Volunteered – We Fall Apart (Scratchy U.K.)
92 Nick Piunti & the Complicated Men – Heart Inside Your Head (Jem)
93 Andy Bell – Flicker (double) (Sonic Cathedral U.K.)
94 King Ropes – Super Natural (Big and Just Little)
95 The Junior League –Bridge and Tunnel (Greenleaves Sound/Kool Kat)
96 Evil Nature – How and When to Prune Roses (Evil Nature)
97 Chris Eckman – Where the Spirit Rests – (Drums & Wires)
98 Michael J. O'Connor – It's So Pretty it Just About Kills You (Braxeling)
99 Frenchy and the Punk – Zen Ghost (E.A.)
100 Drive-By Truckers – Welcome to Club XIII (ATO)
101 Calexico – El Mirador (Anti-)
102 Riot For Romance – Riot For Romance (mini-LP) (Friend Club/Steadfast)
103 Alyssandra Nighswonger – Will You Stay (Alyssandra Nighswonger)
104 Foam Giant – Acetate Parade (double) (Mpls. Ltd)
105 The Underbites – Sort it Out (The Underbites)
106 Various – I Found That Essence Rare (Gang of 4 tribute) (The Beautiful Music CAN)
107 The Silent Boys – Sand to Pearls, Coal to Diamonds (Too Good to Be True)
108 Paul Roessler – The Turning of the Bright World (Kitten Robot)
109 Juniper – She Steals Candy (Confidential/FABCOM!)
110 Omni of Halos – Omni of Halos (Lövely SWEDEN)
111 Flasher – Love is Yours (Domino)
112 1st Base Runner – Light Roars (Mini-LP) (Souvenir Sound)
113 Schizophonics – Hoof it (Pig Baby)
114 Magic Shoppe –Mono Lake (Little Cloud/Cardinal Fuzz)
115 Trauma School Dropouts – Trauma School Dropouts (Cacophone)
116 Ivan Nahem + Ex-Tention – Crawling Through Glass (Arguably)
117 Interpol – The Other Side of Make Believe (Matador)
118 Desario – Signal and Noise (Fort Lowell)
119 The Inflorescence – Remember What I Look Like (Kill Rock Stars)
120 Sharon Van Etten – We've Been Going About This all Wrong (Jagjaguwar)
121 Hummin' Bird – Underneath Scum Light (Black Site)
122 The Orchids – Dreaming Kind (Skep Wax)
123 Sean O'Brien & the Dirty Hands – Negative and Clear (First Cold Press)
124 Super-Tugger – Greetings From Main Street (Super-Tugger)
125 The Grain Hoppers – Driving Evil Spirits Crazy (The Grain Hoppers)
126 Boo Radleys – Keep on With Falling (BooSTR U.K.)
127 Hammered Hulls – Careening (Dischord)
128 Cleaners From Venus – That London (Mr. Mule)
129 Beau Jennings & the Tigers – Heavy Light (Clerestory AV)
130 Robin Guthrie – Pearldiving (Soleil Après Minuit/Darla)
131 Various – An Evening in Nivram: A Tribute to the Shadows (Musick)
132 Blushing – Possessions (Kanine)
133 Mick Trouble – It's Mick Trouble's Second LP (Emotional Response)
134 Medicine – Drugs (Medicine)
135 Mary Simich – How Does One Begin (Ernest Jenning)
136 Richard Öhrn – Sounds in English (Big Stir)
137 Dazy – Outofbody (Lame-O)
138 Maple Mars – Someone's Got to Listen (Big Stir)
139 Secret Monkey Weekend – All the Time in the World (Secret Monkey)
140 Various – Out the Cellar and Over the Plains (Willie Cry)
141 Angel Olsen – Big Time (Jagjaguwar)
142 The Dream Syndicate – Ultraviolet Battle Hymns and True Confessions (Fire)
143 Soulside – A Brief Moment in the Sun (Dischord)
144 Silversun Pickups – Physical Thrills (New Machine)
145 Various – Keep it in Motion – A Tribute to Guided by Voices Circa 20 Something and 12 (Silly Moo)
146 Sweet Teeth – High Anxiety (Lövely SWEDEN)
147 Stellarscope – From the Ashes (Patetico)
148 Sleepyhead – New Alchemy (Wild Sometimes)
149 Frankie Cosmos – Inner World Peace (Sub Pop)
150 Grant-Lee Phillips – All That You Can Dream (Yep Roc)
151 Luke Haines & Peter Buck – All the Kids are Super Bummed Out (double) (Cherry Red U.K.)
152 The Blusterfields – The Vicious Afterglow (The Blusterfields)
153 The Cakekitchen – Trouble Again in This Town (Ally)
154 No Age – People Helping People (Drag City)
155 Scary Hours – Symptoms of Modern Hegemony (Pyrrhic Victory)
156 Never Heavy – Never Heavy (Vital)
157 Mo Troper – MTV (Lame-O)
158 Sasami – Squeeze (Domino)
159 Brian Eno – Foreverandevernomore (Verve/UMC)
160 Luna – Live Bewitched (Luna)
161 Whiting Tennis – I Do (Drums & Wires)
162 The Raging Nathans – Still Splitting Blood (Rad Girlfriend)
163 Girlpool – Forgiveness (Anti-)
164 Johnette Napolitano – Exquisite Corpses (Schoolkids)
165 Destroyer – Labyrinthitis (Merge)
166 Kramer – And the Wind Blew it All Away (Shimmy-Disc/Joyful Noise)
167 Underlined Passages – Neon Inoculation (Mint 400)
168 Northern Portrait – The Swiss Army (Matinée)
169 No Museums – Pale Blue Eyes (No Museums)
170 Spiritualized – Everything Was Beautiful (Fat Possum)
171 2nd Grade – Easy Listening (Double Double Whammy)
172 OFF!—Free LSD (Fat Possum)
173 Blackbirds FC – Magiclands (Blackbirds FC AUS)
174 Knife the Symphony – All the Wrong Turns Taken to Get Here (Phratry)
175 Mommyheads – Genius Killer (Mommyhead Music)
176 Kurt Vile – (watch my moves) (Verve Forecast)
177 50 Foot Wave – Black Pearl (Fire)
178 The Papercuts – Past Life Regression (Slumberland)
179 Say Sue Me – The Last Thing Left (Damnably)
180 Chagall Guevara – Halcyon Days (Splint/Burnt Toast Vinyl)
181 Pixies – Doggerel (BMG Rights Mgmt.)
182 Hollie Cook – Happy Hour (Merge)
183 Goat – On Death (Rocket)
184 Joobieseaz – Pitch Black (The Singles) (Pyrrhic Victory)
185 Uni Boys – Do it All Next Week (Curation)
186 Wednesday – Mowing the Leaves Instead of Piling 'em Up (covers) (Orindal)
187 Day Wave – Pastlife (PIAS)
188 Cowsills – Rhythm Of The World (Omnivore)
189 Sugar For the Pill –Wanderlust (Shelflife)
190 Peel Dream Magazine – Pad (Slumberland)
191 Silktail – In Your Own Shade (Setterwind)
192 Suzi Moon – Dumb & In Luv (Pirates Press)
193 Stars – From Capelton Hill (Last Gang)
194 Deadlights – Eleven Step Intervention (Deadlights)
195 Swami John Reis – Ride the Wild Night (Swami)
196 Automatic – Excess (Stones Throw)
197 Suneaters – Suneaters IV: Absinthe Makes the Heart Grow Fingers (Lotuspool)
198 Nick Frater – Aerodrome Motel (Big Stir)
199 Panda Bear and Sonic Boom – Reset (Domino)
200 Dry Cleaning – Stumpwork (4AD)
—
Jack Rabid's Picks, 2022's 60 Best Singles & EPs (Stand Alone/Non-LP!)
1 Finnogun's Wake – "A Tale of Two Geezers" (Finnogun's Wake)
2 Gospelbeach – "It's Too Late" (Curation)
3 The Black Watch – The Neverland of Spoken Things EP (ATOM)
4 Buzzcocks – Senses Out Of Control EP (Cherry Red U.K.)
5 Killing Joke – "Lord of Chaos" EP (Spinefarm)
6 Lauds – Lauds II EP (Fort Lowell)
7 The Nils – Five Roses EP (The Nils)
8 Tombstones in Their Eyes – A Higher Place EP (Kitten Robot)
9 Iggy Pop – "Strung Out Johnny" (Goldtooth/Atlantic)
10 Beton – "Kyiv Calling" (updated Clash cover; Free Ukraine Resistance Movement benefit)
11 Ron Sexsmith – "What I Had in Mind" (Cooking Vinyl)
12 Carina Messier – "By A String" / "Home" / "What It Seemed" / "The Shallow Tide" (Carina Messier)
13 The Successful Failures – "If I Ever" EP / "Uncle Jimmy" (FDR)
14 Sansyou – True North Coast EP (Sansyou)
15 Split Single – Callado EP (Split Single)
16 Pointed Sticks – "Born Undecided" / "Infected" / "Pessimist's Son" (Northern Electric CAN)
17 The Persian Leaps – Machines For Living EP (Land Ski)
18 The Downstrokes – "I Would've" / "UFO Baby" (Coffin Curse)
19 Salim Nourallah – See You in Marfa EP (Palo Santo)
20 Trotsky Icepick – Rules for Future Living EP (Poison Summer)
21 Guest Directors – Oh, To Be Weightless In the Sky EP (Guest Directors)
22 The Special Pillow – Mind Wipe EP (Zofko)
23 Donovan's Brain – "Carefully Considered Answers" (Career)
24 Dewey Defeats Truman – "Blue Ruin" (Silver Girl)
25 Circlons – When Only the Music is Pretty EP (Poison Summer)
26 The Linda Lindas – "Tonight" / "Groovy Christmas" (The Linda Lindas)
27 3-D – 3-D EP (Musick)
28 Love Burns – Fade in the Sun EP (Calico Cat)
29 Cliff And Ivy – "Bloody Ghost" (House of Extreme Darkness)
30 Fleeting Joys – "Everything You're Running to" (Only Forever)
31 The Lickerish Quartet – Threesome, Vol. 3 EP (Stranger Danger)
32 The Umbrellas – "Write it in the Sky" (Slumberland)
33 Fazerdaze – Break! EP (section1)
34 Surf Rock is Dead – Drama EP (Born Losers)
35 Bitter Defeat – "Sugar Blind" (Bitter Defeat NZ)
36 Mike Watt + The Secondmissingmen & Up Around The Sun – Split 7" (Red Parakeet)
37 Robin Guthrie – Riviera EP / Springtime EP (Soleil Après Minuit/Darla)
38 Sun's Signature – Sun's Signature EP (Partisan)
39 Robert Forster – "She's a Fighter" (Tapete GER)
40 Andy Bell – Untitled Film Stills EP (Sonic Cathedral U.K.)
41 Daniel Wylie – "Let Go of the Gun (Year of the Tiger)" (Kool Kat)
42 No Dead Monsters – "Lineup" (Fun With Tape)
43 Maxïmo Park – "Merging Into You" / "Great Art" (PIAS)
44 The Laughing Chimes – Zoo Avenue EP (Slumberland)
45 Teenage Fanclub – "I Left a Light On" (Merge)
46 The Primitives – "Don't Know Where to Start" (HHBTM)
47 Pide Ayuda – Duat EP (Pide Ayuda)
48 La Luz – "Endless Afternoon" (Hardly Art)
49 The Church – "The Hypnogogue" (Communicating Vessels)
50 Cruel Sister – Girls My Age EP (Cruel Sister U.K.)
51 Broken Head – A Wishful Thing EP (Sunday Drive)
52 The Gulps – "King of the Disco" (It's Creation Baby U.K.)
53 Altin Gün – "Leylim Ley" (Altin Gün)
54 Neko Case – "Oh Shadowless" (Anti-)
55 Dotsun Moon – "Caroline's Dream" (Dotsun Moon)
56 Franz Ferdinand – "Curious" (Domino)
57 Proper – "Harlequin" (Proper U.K.)
58 Cat SFX – Binman EP (It's Creation Baby U.K.)
59 Ty Seagall – "Hello Hi" (Drag City)
60 A.M. Taylor – Debut Singles 7" (Mobilization)
Jack Rabid's Picks, 2020's 140 Best Releases Of Old Recordings & Reissues
1 The Beatles – Revolver (Super Deluxe) (box) (Apple)
2 The Damned – Strawberries (double) (Iconoclassic)
3 Empire – Expensive Sound (Munster SPAIN)
4 The House of Love – Burn Down The World; The Fontana Years 1989-1993 (box) (Cherry Red U.K.)
5 Voxtrot – Early Music / Cut From the Stone: Rarities & B-Sides (Cult Hero)
6 Pointed Sticks – Waiting For the Real Thing (Sudden Death CAN)
7 The Dils – Live! (12" + CD) (Porterhouse)
8 U.K Subs – Endangered Species (double) (Cleopatra)
9 Eater – Ant (Cleopatra)
10 R.E.M. – Chronic Town EP 40th Anniversary (I.R.S./UMe)
11 Various – Summer of Soul Soundtrack (Legacy)
12 Leatherface – Cherry Knowle (Rad Girlfriend/Little Rocket)
13 Wipers – Is This Real? (cassette) / Youth of America (cassette) / Over the Edge (cassette) (Jackpot)
14 Nancy Sinatra & Lee Hazlewood – Nancy & Lee (Light in the Attic)
15 David Bowie – A Divine Symmetry: An Alternative Journey Through Hunky Dory (Parlophone)
16 Wire – Not About to Die (Studio Demos 1977-1978) (Pinkflag U.K.)
17 Ride – Nowhere / Going Blank Again / 4 EPs Reissues (Wichita)
18 Cheap Trick – Live at the Whisky 1977 (Real Gone)
19 Amy Winehouse – Live at Glastonbury 2007 (double) (BBC Music/Island/Ume)
20 The Skids – Scared to Dance (double) (Last Night From Glasgow U.K.)
21 The Muffs – Really Really Happy (Omnivore)
22 The Mutants – Curse of the Easily Amused (Liberation Hall)
23 The Dickies – Stukas Over Disneyland (Cleopatra)
24 Dead Kennedys -Fresh Fruit for Rotting Vegetables 2022 mix (Manifesto)
25 The Linda Lindas – The Linda Lindas (In the Red)
26 The Stooges – A Fire of Life (live) (Easy Action U.K.)
27 The Rolling Stones – Live at the El Mocambo (1977) (double) (UMe) / Singles 1963-1966 (box) (ABKCO)
28 Channel 3 – 40 Years of Channel 3 (double) (Hostage)
29 The Urinals – Pin The Needles; Live at George's, Santa Barbara, November 1979 (Happy Squid)
30 Savage Republic – Africa Corps Live at the Whisky a Go Go 30th December 1981 (Independent Project)
31 The Senders – All Killer No Filler (1977-2001) (double) (Left for Dead)
32 Various – C-91 (triple) (Cherry Red U.K.)
33 Nastyfacts – "Drive My Car" (Left For Dead)
34 Elton John – Madman Across the Water—50th Anniversary (UMe)
35 The Kinks – Muswell Hillbillies/Everybody's in Show-biz – Everybody's a Star 50th Anniversary (RCA/BMG)
36 The Clean – Boodle Boodle Boodle ep / "Tally Ho" (Merge)
37 Ex Norwegian – Standby (13th Anniversary Edition) (Think Like A Key)
38 Blossom Toes – We Are Ever So Clean (triple) / If Only For a Moment (triple) (Cherry Red U.K.)
39 Mercyland – We Never Lost a Single Game (Propeller Sound Recordings)
40 Narrow Adventure – Narrow Adventure 1981-1983 (Spacecase)
41 The Dogs – "John Rock" (Almost Ready)
42 Exploratorium – Exploratorium (Independent Project)
43 Snakefinger – Chewing Hides the Sound (Secret)
44 Tintern Abbey – Beeside the Anthology (double) (Real Gone)
45 Creedence Clearwater Revival – At the Royal Albert Hall (Craft)
46 Redd Kross – Neurotica (35th Anniversary) (double) (Merge)
47 Flamin' Groovies – Shake Some Action (Jackpot) / Now (Rock Beat/Liberation Hall)
48 The Jesus & Mary Chain – Damage and Joy / Live at Barrowland (Fuzz Club)
49 Vince Guaraldi Trio – It's the Great Pumpkin, Charlie Brown: Music from the Soundtrack (Craft)
50 Los Popularos – Can't Come Back (Porterhouse)
51 The Lemonheads – It's a Shame About Ray (30th Anniversary Edition) (Fire)
52 The Libertines (U.K.) – Up the Bracket (Super Deluxe Edition) (Rough Trade)
53 Lee "Scratch" Perry – King Scratch: Musical Masterpieces for the Upsetter Ark-ive (Trojan)
54 That Petrol Emotion – Babble (Last Night From Glasgow U.K.)
55 Dinosaur Jr. – Seventytwohundredseconds (Cherry Red U.K.)
56 Ray Charles – A Message From the People / Live in Stockholm / Ray Sings, Basie Swings (Tangerine)
57 The Everly Brothers – Hey Doll Baby (Warner Bros.)
58 Lou Reed – Words & Music, May 1965 (Light in the Attic)
59 Michael Nesmith – Different Drum: The Lost RCA Victor Recordings (Real Gone)
60 Frank Sinatra – Watertown (Deluxe Edition/2022 mix) (UMe/Capitol)
61 Joe Strummer – 002: The Mescaleros Years (box) / Live at Music Millennium EP (Dark Horse/BMG)
62 Bert Jansch – Bert at the BBC (box) (Earth)
63 Christian Death – Only Theatre of Pain (40th Anniversary Remastered) (double) (Frontier)
64 Son House – Forever on My Mind (Easy Eye Sound/Concord)
65 Bad Brains – Quickness (ORG Music)
66 Sacred Cows – Sacred Cows: An Anthology (Capitol Punishment)
67 Jimi Hendrix Experience – Live at the L.A. Forum, April 26, 1969 (Experience Hendrix LLC)
68 The Offs – Live at the Mabuhay Gardens: March 1, 1980 (Liberation Hall)
69 The Embarrassment – Death Travels West mini-LP (Almost Ready)
70 Jonathan Richman & the Modern Lovers – S/T / Rock 'n' Roll With / Back in Your Life / "Live" (Omnivore)
71 Various – C85 (triple) (Cherry Red U.K.)
72 Shiva Burlesque – Mercury Blues (& Skulduggery) (Double) (Independent Project)
73 Circle Jerks – Wild in the Streets (40th Anniversary Deluxe) (Trust)
74 Love Battery – Dayglo (Jackpot)
75 The Strait-Jackets – The Straight-Jackets (The Strait-Jackets)
76 Joni Mitchell – The Asylum Albums (1972-1975) (box) (Rhino)
77 The Ophelias – Bare Bodkin (Independent Project)
78 U-Roy – Versions Galore (double) (Doctor Bird/Cherry Red U.K.)
79 The Beau Brummels – Turn Around: The Complete Recordings 1964-1970 (box) (Now Sounds)
80 Times Beach – Step In Time (Times Beach)
81 Paul Williams – So Many People: The Reprise Mono Singles & More (Hanky Panky/Light in the Attic)
82 The Gun Club – The Las Vegas Story Deluxe (Blixa Sounds)
83 Marine Girls – Lazy Ways + Beach Party (Cherry Red U.K.)
84 Various – Miles Out to Sea: The Roots of British Power Pop 1969-1975 (box) (Grapefruit/Cherry Red U.K.)
85 The Monkees — Headquarters (Super Deluxe Edition) (Rhino)
86 Lee Hazelwood – The Sweet Ride: Lost Recordings 1965-68 (Light in the Attic)
87 Motorhead – Iron Fist (40th anniversary) (iMotorhead)
88 Blondie – Against the Odds: 1974–1982 (box) (UMe/Numero Group)
89 Tall Dwarves – Unraveled: 1981-2002 (box) (Merge)
90 Marianne Faithfull – Songs of Innocence & Experience: 1965–1995 (double) (UMC) / Vagabond Ways (BMG)
91 Beach Boys – Sail on Sailor 72 (box) (Capitol)
92 Sonic's Rendezvous Band – Out of Time (Easy Action U.K.)
93 Various – I Love to See You Strut: More '60s Mod, R'n'B, Brit Soul and Freakbeat Nuggets (triple) (Strawberry/Cherry Red U.K.)
94 Various – Ska La-Rama: Treasure Isle Ska 1965–1966 (double) (Doctor Bird/Cherry Red U.K.)
95 U2 – Achtung Baby (30th Anniversary Edition Deluxe) (Island/Interscope/UMe)
96 Outsiders – Government Cloud (Artifix)
97 Derrick Morgan – Forward March & the Best Of (Doctor Bird/Cherry Red U.K.)
98 Senseless Things – The First of Too Many (double) (Cherry Red U.K.)
99 Best Coast – Always Tomorrow (deluxe) (Concord)
100 Joe Meek – Tea Chest Tapes Telstar Story / Tea Chest Tapes Heinz Sessions Vol. 1 (Cherry Red U.K.)
101 John Prine – Aimless Love / German Afternoons (Oh Boy)
102 Eddie & the Subtitles – Skeletons in the Closet (Slovenly)
103 The Electric Prunes – Then Came the Dawn: 1966-1969 (box) (Grapefruit/Cherry Red U.K.)
104 Guided By Voices – Scalping The Guru (Guided By Voices Inc.)
105 High Violets – B-sides and Rarities (Comet Rock)
106 Fabulous – Get Fucked by Fabulous (Supermegabot)
107 SVT – Always Comes Back (Liberation Hall)
108 The Dream Syndicate – What Can I Say? No Regrets… Out of the Grey + Live, Demos & Outtakes (Fire)
109 Tina Peel – Pajama Party (Easy Action U.K.)
110 Jetenderpaul – The Modal Lines (Burnt Toast)
111 Happy Ending – Have a Nice Day! (Almost) 40th Anniversary Remastered (Happy Ending)
112 Various – United Dreadlocks Vols. 1 & 2: Joe Gibbs Roots Reggae 1976–1977 (double) / Joe Gibbs Presents Freedom to the People (double) / Joe Gibbs Record Globe Presents Money in My Pocket (double) (Doctor Bird/Cherry Red U.K.)
113 Paul McCartney & Wings – Wild Life 50th Anniversary (Capitol/UMe)
114 Love Tractor – Themes from Venus (Propeller Sound Recordings)
115 The Syn – Flowerman: Rare Blooms From the Syn 1965-69 (Grapefruit/Cherry Red U.K.)
116 Greg Hoy & The Boys – The Special Party (30 Peak)
117 The Cakekitchen – Stompin' Thru the Boneyard (Ally)
118 Various – Un-Scene! Post Punk Birmingham 1978–1982 (Easy Action U.K.)
119 The Band – Cahoots (50th Anniversary Deluxe) (Capitol/UMe)
120 Neu! -'50!' (box) (Groenland)
121 Sonic Youth – In/Out/In (Three Lobed)
122 Wilco – Yankee Hotel Foxtrot 20th Anniversary Deluxe Edition (Nonesuch)
123 Cat Stevens – Harold and Maude (Original Soundtrack) (Island/UMe)
124 Martin Denny – Afro-Desia / Exotica Volume II / Primitive (Jackpot)
125 Tyrannosaurus Rex (T. Rex) – Strange Orchestra Rarities (double) (Easy Action U.K.) / 1972 (Demon U.K.)
126 Various – Fool's Gold: Lux and Ivy Dig Those Novelty Tunes (Righteous/Cherry Red U.K.)
127 Various – Super Bad (double) (Cherry Red U.K.)
128 Norma Tanega – I'm The Sky: Studio And Demo Recordings 1974–1971 (Anthology)
129 The Cripples – The Cripples (The Cripples)
130 Peter Tosh – Live at My Father's Place 12" (RockBeat/Liberation Hall)
131 Neil Young – Toast / Harvest (50th Anniversary) / Dorothy Chandler Pavilion 1971 (Reprise)
132 The Loud Family with Anton Barbeau – What if it Works (Expanded) (Omnivore)
133 Various – Revenge of the She-Punks (Tapete GER)
134 Bill Evans Trio – The Legendary Bill Evans Trio (triple) (El/Cherry Red U.K.)
135 Can – Live in Cuxhaven (Mute)
136 The Times – My Picture Gallery: The Artpop! Recordings, 1981-86 (Cherry Red U.K.)
137 Fanny – Charity Ball / Fanny Hill (Real Gone)
138 The Vibrators – The Albums: 1985-1990 (box) (Captain Oi!/Cherry Red U.K.)
139 Come – Don't Ask Don't Tell (triple) / Peel Sessions (Fire)
140 Ella Fitzgerald – Ella at the Hollywood Bowl: The Irving Berlin Songbook (Verve/UMe)