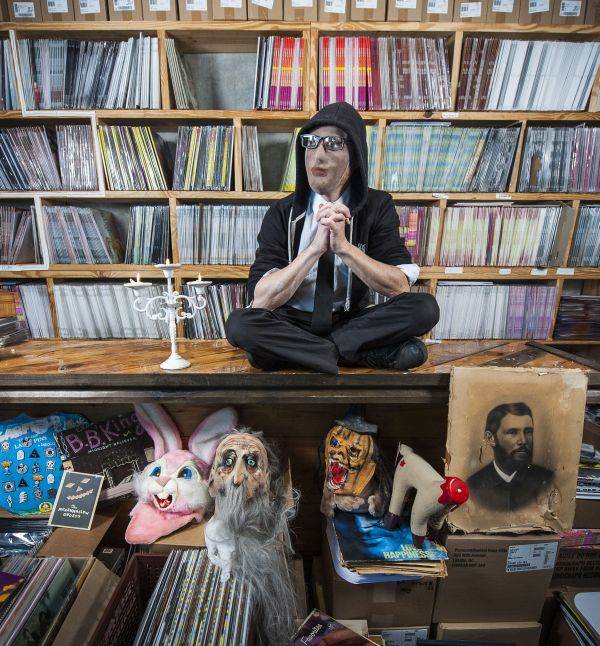 14 March 2018
Ryan Graveface, aka Dreamend; Photo Credit: Geoff L Johnson
Dreamend is the long-time solo musical project of Ryan Graveface, (Casket Girls, Marshmallow Ghosts, more) based in Savannah, GA. Dreamend is a constantly evolving project in members and sound, throughout the years it has bounced from post-rock, to shoegaze, to dark dreamy-pop, with folk elements but is always difficult to categorize as just one sound.
Graveface will be releasing his next untitled album April 6th via his label Graveface Records. The LP his first released in six years and is the most uniquely experimental album the project has ever created.
This is not a concept album as past Dreamend releases have been. Graveface explains, "It's merely a massive life transition in album form." Since his last release, 2012's And the Tears Washed Me, Wave After Cowardly Wave, Graveface has been diagnosed with a rare condition that is slowly seizing his hearing, day by day. Certain tones and frequencies he once could hear are now missing thus altering how he composes music. As an artist who writes, records, and extensively pre-mixes all of his own material, this has had a drastic impact on his life and creative output lending to the experimental nature of the record.
The album features an eclectic mix of other artists Ryan works with on Graveface Records, including vocals from Alexandra Morte of Night School and Phaedra & Elsa from The Casket Girls. TW Walsh (Pedro the Lion) provided percussion.
The Big Takeover is pleased to premiere the track "A Year And A Day", a vocals-centric number that shines with contemplative loops of wavering and glowing electronic notes, striking female vocals, and eventually the addition of a measured drum beat and hopeful keyboard motif.
Pre-Order link
Dreamend at Bandcamp
Dreamend at Facebook
Graveface Records on Twitter
Graveface Records on Instagram