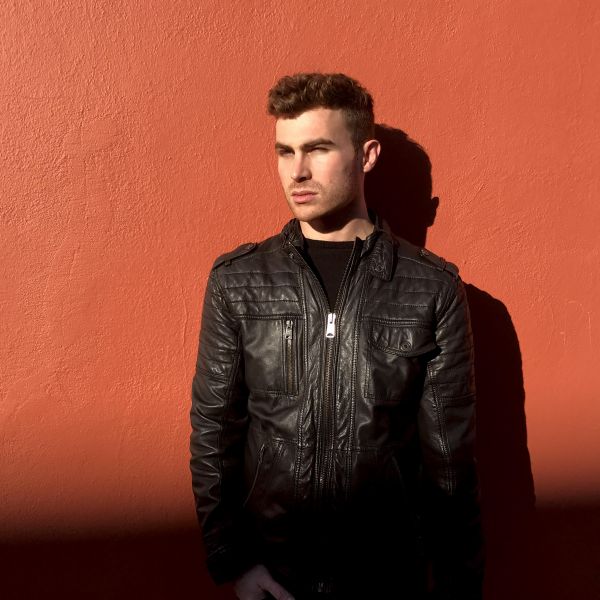 17 March 2017
Mike Furey of Dangerous Muse; Photo Credit: Dalton Flint
NYC-based electronic rock project Dangerous Muse, led by songwriter and vocalist Mike Furey, has unveiled its long-awaited debut full-length album, Electric Eternity, on March 6th and it immediately soared to #4 on iTunes' electronic albums chart.
Electric Eternity is a collection of fifteen original songs and two covers, "Girls Like You" by Amanda Ghost and "Sex Dwarf" by Soft Cell, each of which were in the soundtrack of feature film, House of Boys .
The album is released independently in digital format and is available on all major streaming services. It comes after the band supported synth-pop legends Erasure on tour and spent some time in London.
Producers contributing to the album include: David Sisko (Justin Timberlake, Gwen Stefani, Roxy Music), Ted Ottaviano (Book of Love, David Byrne, Ulta Nate), Blazing Lazer (remixed Freezepop), Bruno Coviello (Light Asylum), Esthero (production debut), and Bloodshy & Avant (Madonna, Beyoncé, Miike Snow).
"Electric Eternity" is an epic, propulsive, and alluring electronic track that takes the listener on a voyage of exploration and (self-)discovery, both in sonic and lyrical form. Furey points out, "When I'm listening to music, or writing, I like to imagine being somewhere else. "Electric Eternity", to me, is that transformative space."
Furey crestfallenly reminisces about the past and looks to the future in a story-teller that's awash in his wistful memories and richly velvety, longing vocals. The chorus sections lift off like a space-bound rocket ship, accelerating with restless verve in an ascendant trajectory into pure sonic bliss. It's time to take a transcendent trip…
Since its inception in 2005, Dangerous Muse have released a series of acclaimed singles and EPs. Originally a duo, in 2012, Dangerous Muse announced the departure of keyboardist, writing partner, and former founding member, Tom Napack. The band has since grown into a full band configuration, including Chris Kling (drums), Ray Suhy (guitar), Michael O'Mara (bass), Mojo Video Tech (video artist/projectionist), and features select performance artists.
Dangerous Muse brings together artists, from musicians to fashion designers, who have performed at events for Calvin Klein, Bloomingdale's "Fashion's Night Out," and Patricia Field x Keith Haring.
Dangerous Muse has headlined Pride Fests in cities including: San Franacisco, Milwaukee, and Knoxville. In 2009, Dangerous Muse designed a t-shirt in collaboration with Swedish multi-national retail company H&M and Designers Against Aids (DAA) along with Yoko Ono, Katy Perry, and Robyn with a percentage of sales going to research.
Purchase Electric Eternity on iTunes
Official Site
Facebook
Twitter
Instagram
YouTube
SoundCloud