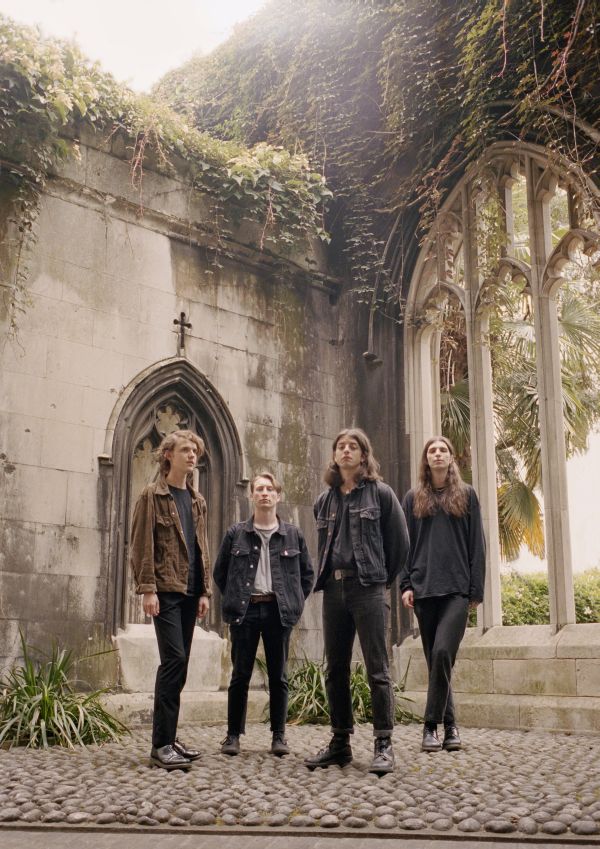 6 October 2017
Pale Seas; Photo Credit: Holly Fernando
Tipped by many to become one of the most exciting and unique British guitar bands of the decade off the back of rapturous critical acclaim, Pale | Seas, on the eve of the release of a long-anticipated debut album, simply disappeared. No hiatus announcement, no press release, nothing.
For the following two years the band, led by enigmatic frontman Jacob Scott alongside Graham Poole (lead guitar), Matthew Bishop (bass), and Andrew Richardson (drums), emitted no signal, instead embarking upon a period of prolonged, but creative isolation.
The decision to do so would go on to define the band's shadowy, otherworldly, and expansive sound. To capture it and enhance it further, the band enlisted the help of producer Chris Potter (The Verve) and Paul Butler (Michael Kiwanuka, Devendra Banhart).
In an effort to capture the state Scott was in when the songs were written, new album Stargazing For Beginners was recorded mostly at night in an ancient abbey. The LP serves as an emotional artifact: 10 spell-binding studies in fear, isolation, and heartbreak set in a vast, multi-layered sonic landscape. The album's many breakthrough moments were captured during night sessions in a medieval abbey on the Isle of Wight, with the band in almost total isolation and refusing to leave until the record was completed.
Stargazing for Beginners is out today, October 6th, on Abbey Records.
The Big Takeover is pleased to premiere the mesmerizing and meditative track "Heal Slow" from the album.
Official Site
Facebook
Twitter
Instagram