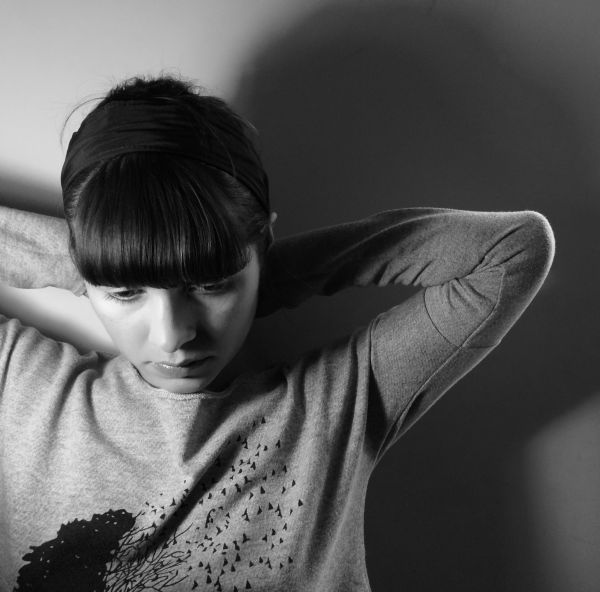 6 March 2018
Kini; Photo Credit: Oliver Ho
Sweden's The Sublunar Society is an indie music label currently on many people's radars across the planet for its support of non-commercial experimental music of various genres. Earlier The Big Takeover presented you music from several artists from this label, including ShapeShiftingAliens and Rachel Mason.
Today brings occasion for introducing yet another artist from this burgeoning label. Kini presents her new single 'I Too Overflow', which is accompanied by an equally strong song called 'Dudu (Play)'. This new single drops on April 6, the same day as the international release for her debut album A Room of One's Own. The CD for the latter will be available as a limited edition.
Below you can experience the cool feeling evoked by the first of these titles, which straight away calls to mind such artists as The Knife, Bjork and Imogen Heap with trace elements of Broadcast and GusGus. This is clever raw and heartfelt music from an artist whose charisma seeps through into her music. There is definitely something to look forward to in her new album.
"I Too Overflow' is a proud acknowledgment of my own tendency to overflow, with fear, anger, frustration, idleness…We all do, but society says it's ugly to show that you do," says Kini. "I've always felt this pressure to suppress, conceal and withhold facets of myself; there's always been pressure to conform in this way."
Kini (full name Kini Echeverria-Valda) is a London-based artist, reared in the Cotswolds, with Bolivian roots. Her brand of experimental electro pop is endearing and genuine with her own unique blend of the natural, the industrial and the electronic.
Right from the offset, Kini carved herself out as the alternative kid at school, played guitar and started screaming in bands. Fuelled by a fascination with the recording process and intrigued by the growing potential for immersion into solitary composition, her curiosity led to recording demos in studios, acquiring a Tascam 4-track cassette recorder and later, studying music technology at college. With no formal education in music, she was free to experiment with compositional software, and found that in the vastness of these programs, one could find the potential for the unconventional.
She started making her experimental electro-pop music inspired by the found sound compositions of musique concrète, as well as the musical output of Bjork, The Knife, Kate Bush, Juana Molina, Aisha Devi, Holly Herndon, Gazelle Twin, Kyoka, JLin, Jenny Hval and U.S. Girls.
By sitting quietly and critically listening to her environment, a track can often begin with recordings made, for example, during a busy commute. Utilizing sound manipulation techniques, she is continually learning. Her tracks draw on an eclectic mixture of sound sources, incorporating in both electronic, and acoustic elements. Through this process and ample experimentation, Kini is able to make sense of the chaotic world around her, channeling what she absorbs into the music making process.
Kini is a creative audio post professional with experience at The History Channel, Shepperton International Sound Studios and BBC. As a dubbing mixer, sound editor and sound designer, she has prepared audio for TV broadcast, film, online delivery and other content distribution channels.
Most recently, she contributed vocals for the forthcoming EP from Broken English Club's Rust Ballad under her latest moniker Blood Powers, and teamed up with the Swedish cutting-edge label The Sublunar Society to release 'A Room of One's Own'.
Both 'I Too Overflow/ Dudu (Play)' and the album 'A Room of One's Own' will be released through online stores and streaming platforms, and will also be available via The Sublunar Society's own Bandcamp
The latter will also be made available on CD via the label's website.
Keep up with Kini
Facebook
Twitter
Website
SoundCloud
Spotify
iTunes
Sublunar Society
Kini at Sublunar Society