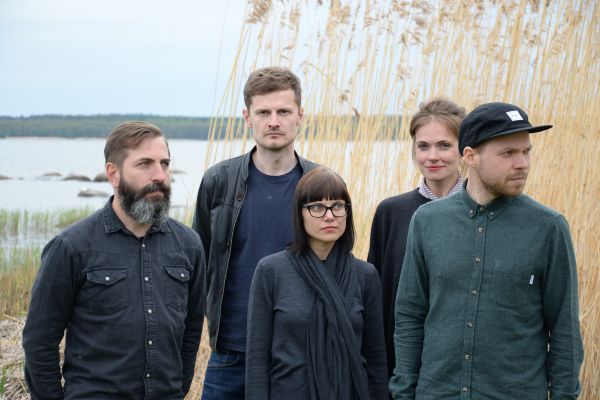 13 September 2017
Pia Fraus; Photo courtesy of Pia Fraus
After releasing a string of singles starting in 2016, Pia Fraus are now releasing their first full-length album entitled Field Ceremony in almost a decade. Both the "Autumn Winds" and "That's Not All" singles have been met with critical acclaim, creating anticipation for the forthcoming album.
On October 12th in the U.S. and Oct 16th in Europe and Japan, the decade-long wait for a new Pia Fraus album will be over. Released on Seksound (Europe), Shelflife (U.S.), and Vinyl-Junkie Records (Japan), Field Ceremony is a triumphant return for the band, bringing back their signature dream-pop sounds alongside fresh takes on pop structures.
From the beautifully composed pop delicacies of "No Filters Needed" to the almost slowcore dreaminess of "Don't Tell Me How" to the explosive pop of "Sugar High of the Year", Pia Fraus bring to the table a dream-pop brightness tinged with the more somber elements of life.
Eve Komp (vocals, synths, metallophone), Kärt Ojavee (synths), Rein Fuks (guitars, vocals, percussion), Reijo Tagapere (bass), and Margus Voolpriit (drums) come together once again to produce Field Ceremony. Former member Kristel Eplik returns to record backing vocals and Pia Fraus' former drummer, Joosep Volk, also returned to direct the video for "That's Not All". The album has been mixed and mastered on analog desk by the band's longtime friend Lauri Liilvak.
Field Ceremony is a demonstration of the band's continued contribution to the dream-pop genre. Fans will be pleased with the results and new listeners will be in for a treat as they encounter this long awaited new work from the dream-pop masters.
The Big Takeover is pleased to premiere the dreamily hazy, yet propulsive "It's Over Now". The song sweeps by like a brisk wind on an overcast day. Bass line undertow and an emphatic drum beat collide against airy vocals and warped guitar and synths uplift.
Fuks reveals, "I've always like repetitions, loops, and mantras. There is something hypnotic and powerful about them. "It's Over Now" was actually the first track I wrote for Pia Fraus after an 8-year pause. I sat at my kitchen table with my acoustic guitar tuned down whole step, and I was thinking if it really was all over. So this is how Field Ceremony's opening track was born."