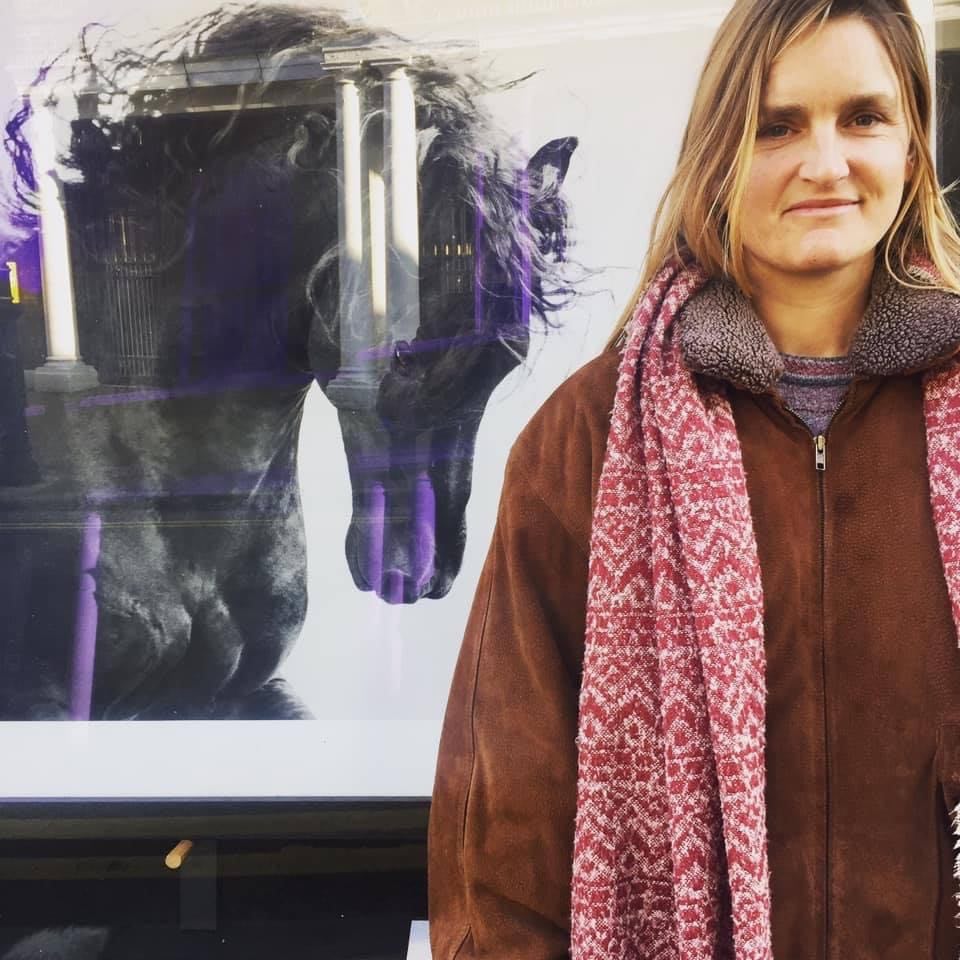 25 August 2023
In the heart of the picturesque Kent coastal town of Deal, a musical spirit flourishes, radiating the primal essence of the wild. Meet Poggy, a singer-songwriter and musician whose melodies echo the untamed landscapes of her upbringing. Growing up amidst the harmonious chaos of a bustling household, Poggy's music became her anchor, interweaving her journey through playful harmonies and heartfelt melodies that set the stage for the artistic odyssey that would follow.
Poggy's voice is more than just sound; it's a raw element, beckoning listeners to return to the wild. Her compositions are a breathtaking tapestry woven from threads of jazz, world, and folk influences. With a voice that resonates like a primal force, Poggy guides us on a kaleidoscopic expedition through her unique musical landscape.
Poggy was first signed to NJ label, Mint 400 Records in 2021 with the release of her classic debut 'Woman'. Poggy's debut album "Woman" emerges as a harmonious celebration of family bonds and interconnectedness. Crafted in collaboration with the skilled hand of Richard Bundy (known for his work with Sugababes and Marlon Roudette), the albums 11 tracks encapsulated Poggy's journey, an odyssey echoing the beauty of life's raw elements with a blend of folk, jazz and Northern Soul.
Continuing her musical exploration, Poggy's 'No More I' EP was a vibrant crescendo in her evolution. A collection of three songs, this opus paints an auditory panorama of an ancient forest, with whispers of distant voices and a yearning to reconnect with the embrace of mother nature. Poggy's compositions merge jazz, world, and folk elements once again, creating an immersive auditory experience that embraces both freedom and limitation.
And now, Poggy invites us into her latest endeavor, a cover of the timeless classic "Kathy's Song", which will appear on her new album 'Sister', slated for a September release. Penned by the legendary Paul Simon, this poignant track found new life through the interpretation of Eva Cassidy, resonating deeply with Poggy's heart. Her rendition takes us on a journey of emotions, as Poggy's ethereal voice weaves its way through the intricacies of the song. Not only does this cover showcase Poggy's vocal prowess, but it also demonstrates her dedication to musical growth, as she embraces the challenge of a more complex guitar arrangement.
In this age of haste, where the allure of the wild often fades amidst the chaos of modernity, Poggy's music stands as a poignant reminder. Through her compositions, she ushers us back to the raw, unfiltered elements that connect us to the heart of existence. Today The Big Takeover premiere's "Kathy's Song," let's celebrate Poggy's unwavering journey and her gift of embracing the untamed through music.
facebook
instagram
mint 400 records