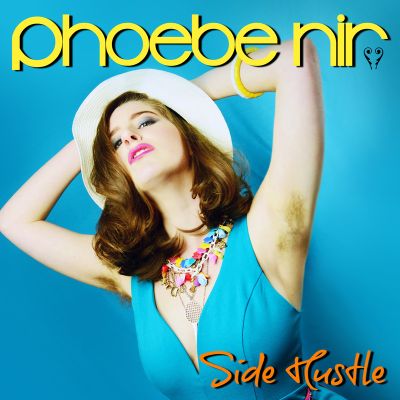 4 November 2016
Phoebe Nir – Side Hustle EP
Multi-talented NYC-based singer-songwriter and playwright Phoebe Nir is releasing her debut EP, Side Hustle, via True Groove Records today. Phoebe has performed at some of New York's hottest venues, including Joe's Pub and 54 Below, and was received at the White House by President Obama as a Presidential Scholar of the Arts.
Nir is currently co-developing a Broadway-bound musical theater trilogy, Diana & Navy, and will be opening for no wave icons James Chance & The Contortions at the Bowery Electric on November 10th as a featured member of the True Groove All Stars.
Nir's wild cover of Iggy Pop's classic "Lust for Life" is a kaleidoscopic collision of vibrant sonics and Nir's peppy-punk vox that leaves the listener feeling breathless, dizzified – and alive.