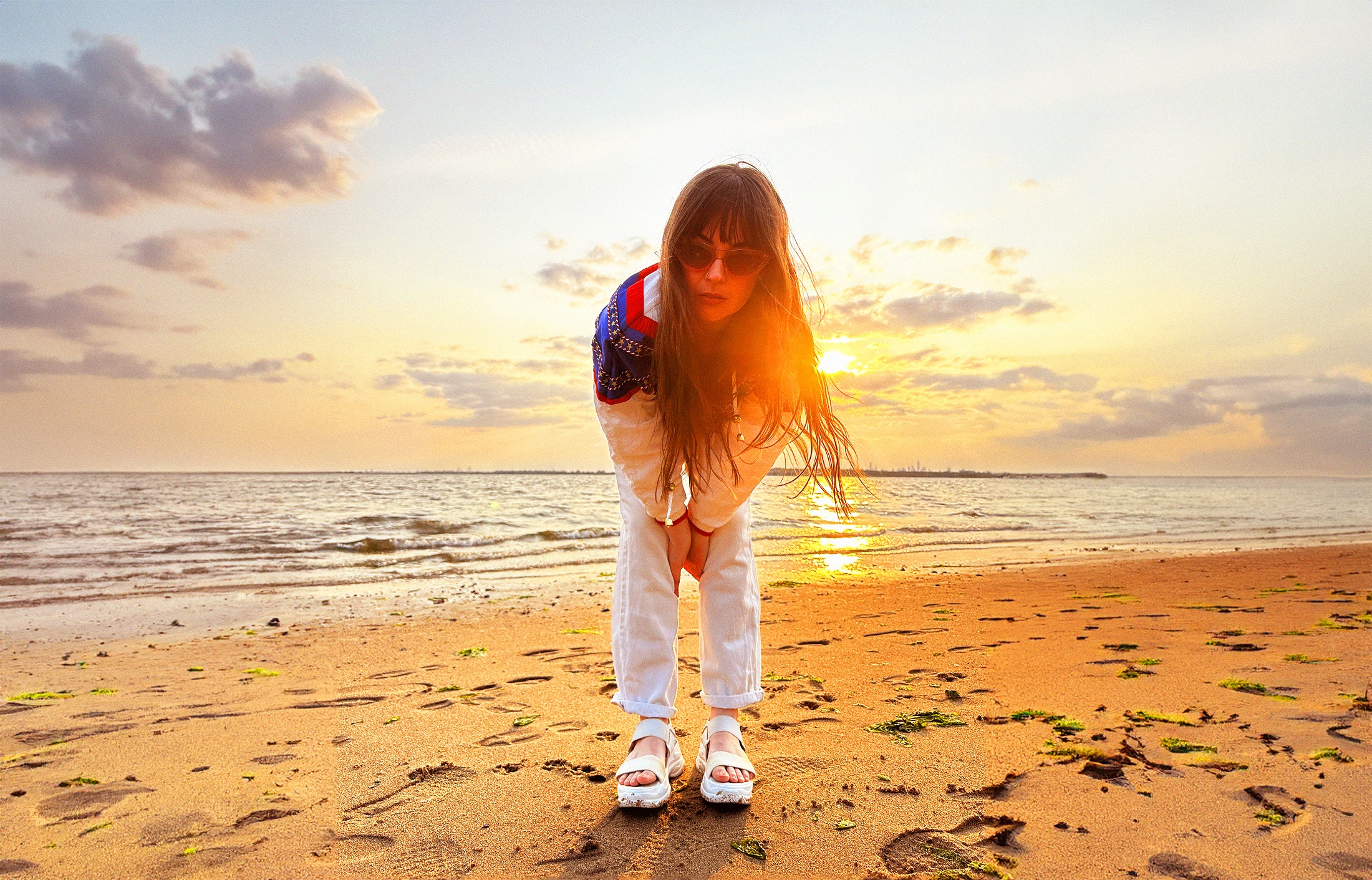 26 July 2023
Photo Credit: Graham Marshsmall
dayaway (the dreamy indie-pop project of Amber Renee and Graham Marsh of CLAVVS) just announced a brand new EP, blue summer moon, out August 30 via Turn To Wind. The EP, as described by the duo, is "a collection of songs that tell a story of love and loss; each song is a new phase of that story." They continue, "Naturally, we're releasing it on the only blue moon of the year, August 30th, 2023."
Ahead of the EP's release, dayaway returns with another new single entitled "ocean free," alongside an accompanying lyric video.
"'ocean free' is about bringing your problems to the beach and leaving them on the shore," wrote Amber. "I always wish I could live underwater and this song feels like that, like you're basking in a whole other world. I guess it's ultimately about escapism to a place where you can truly be free."
Thus far, singles off blue summer moon — including "i wish," "ocean blues," "hot blue summer," and "a brief dream of sun" — have found placements on official editorial playlists by Spotify (Modern Psychedelia, Fresh Finds, Chill Vibes, Indie Chillout, Lazy Afternoon), Apple Music (New In Alternative), Amazon Music (Brand New Music, Fresh Indie), and Audiomack (Pop Future cover artist). The most recent single, "a brief dream of sun," debuted at #3 on Spotify's Modern Psychedelia, received adds to Fresh Finds + Fresh Finds Indie, and earned 20k+ plays in its first week. Additionally, "i wish" debuted at #14 on the sub-modern chart with support from KCRW and more.
Last year, dayaway shared their debut self-titled EP, preceded with hit singles such as "cool water" (which was featured on ABC's A Million Little Things and added to popular playlists across Spotify, Apple Music, and Amazon Music). To date, the EP has achieved 5M+ streams across all platforms.
Spotify
Soundcloud
Website
Instagram
Twitter
Links