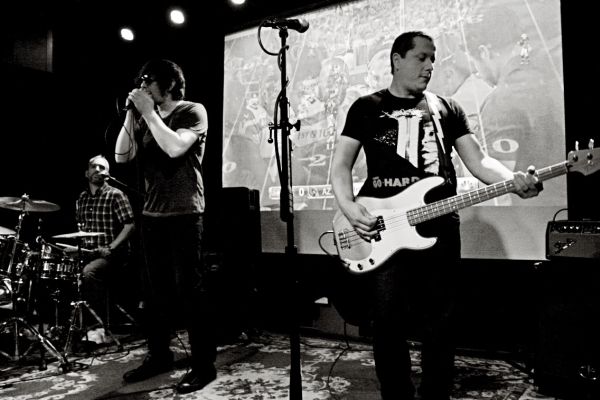 9 February 2017
Visceral Candy; Photo Credit: TBASA of nadamucho.com
Visceral Candy is the brainchild of Seth Swift (vocals, music), who regularly collaborates with Ian Hernandez (strings, vocals) with the occasional assist from Jay Battle (everything else, including production).
Their new album, Visceral Candy feat. Tim Stiles, is a creation with Tim Stiles, the independent hip-hop artist and lead vocalist/rapper of Passion Party. The album pushes all of their outrageously diverse ideas and rhythms into cinematic proportions. A mind meld of soulful rhythms, snappy beats, classical instrumentation, clever arrangements, and mindful weirdness. Visceral Candy feat. Tim Stiles is a radical departure from the two previous albums the band have put out.
"Plastic Sleep", which The Big Takeover premieres today, explores the hardship of anxiety and depression, and relays transparent opinions about the pharmaceutical industry. Before you start to assume, this song was written years before Macklemore's "Drug Dealer". This single's release timeframe is pure coincidence. "Plastic Sleep" is based on Stiles' actual experience being a general practitioner's guinea pig in early 2014.
Coming out in both digital and limited edition vinyl, Visceral Candy feat. Tim Stiles is limited to 250 copies. The 180gm 12" vinyl version of the album is being produced with colors at random. There are one of any 21 possible colors you may receive and no one will know, not even us as to which color yours will be.
Saturday March 25th at Substation 9PM – Visceral Candy feat. Tim Stiles – Vinyl Release Party