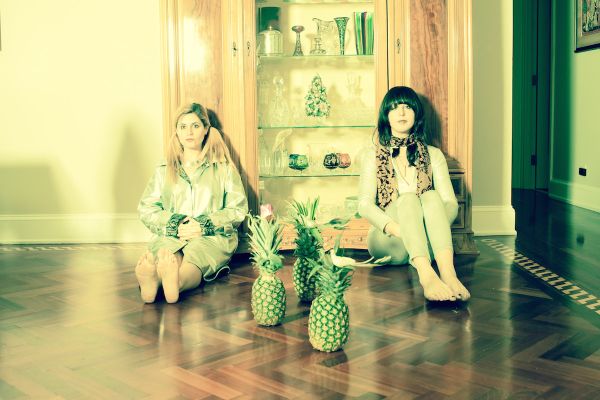 13 April 2017
Sharkmuffin; Photo Credit: Thomas Ignatius
Sharkmuffin is Tarra Thiessen and Natalie Kirch, a duo of Brooklynite sirens bred from the waves of the Jersey shore. Influenced by everyone from Nirvana to The Ronettes, Sharkmuffin adds a unique, jagged edge to '60s beach pop-meets-'90s alternative sound, a genre lovingly self-described as "opti-mystic glam-grunge."
With several cross-country tours (including many return trips to SXSW) and no shortage of EPs, Sharkmuffin has been creating a veritable whirlpool of musical chaos. Their 2015 debut LP Chartreuse is their most vicious lure, featuring 10 tracks that bleed heavily with feminine rage and cheeky sass alike.
Sharkmuffin is ready to release their second effort, Tsuki, (featuring Kim Deuss on drums) on May 5th via Little Dickman Records. The act will be touring the UK in May with their original line-up of Drew Adler on drums and Chris Nunez on second guitar, and plan to serve up their signature cocktails and ice cream by inventing the first punk rock brunch truck. Stay tuned for further deliciousness.
The Big Takeover is dead chuffed to premiere "Scully is A Sharkmuffin" off Tsuki. It's a raw and menacing immolation marked by a pronounced drum beat and cymbal strikes, a 'warning siren' guitar line that sears the mind as it sharply presses and arcs skyward, restless, echoed, exclaimed to wailing vocal power, and quite topical lyric phrases.
The band has this to say about their tune: "Scully is a Sharkmuffin" is our ode to The X-Files. It's the only track on the Tsuki that is mostly improvised and was recorded live. The lyrics are taken from The X-Files opening theme "The truth is out there. I want to believe. The government lies."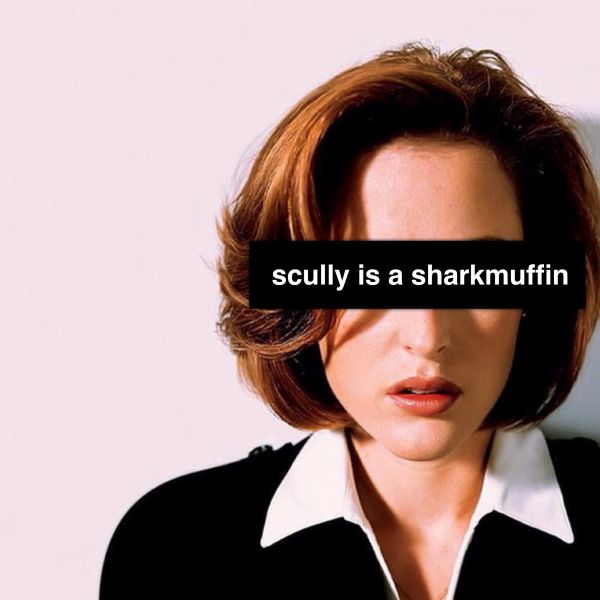 SHARKMUFFIN TOUR DATES:
4/20 — Paul's Tavern — Belmar, NJ
5/3 — Sunnyvale – Brooklyn, NY %
5/10 – Bassment – Chelmsford UK
5/12 – The Harp Restrung – Folkestone UK
5/13 – John Peel Centre – Suffolk UK
5/16 – Gwdihw – Cardiff, Wales
5/18 – The Great Escape (Sticky Mike's) – Brighton UK
5/19 – The Lock Tavern – London UK
5/20 – The Eagle – Manchester UK
5/21 – Twenty Ten – Matlock UK
5/23 – The Nest – Bath UK
5/24 – Whiskers – Newquay UK
5/27 – Mello Festival – Evesham UK
5/28 – Blank Generation Festival (afternoon) – London UK
5/28 – The Victoria Dalston (evening) – London UK
5/31 – Green Door Store – Brighton UK
% = Album Release Show
Tsuki Digital Pre-Order
Tsuki Physical Pre-Order
Official Site
Facebook
Twitter
Instagram