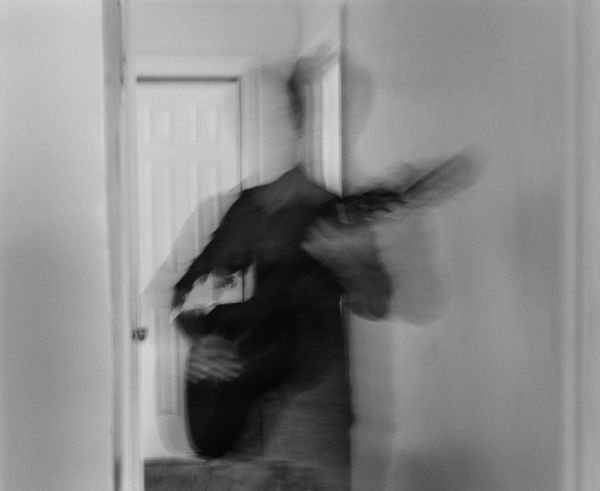 14 December 2016
Hank Midnight; Photo Credit: Chloe Mossessian
New Jersey-born, Brooklyn-based alternative folk/cinematic singer-songwriter/producer Hank Midnight experiments with sounds and themes on his narrative album Motel, which opened November 9th. The evocative vignettes and emotions that flow through Midnight's storytelling record are his, and our, grappling with our own mortality and meaning.
The happenings and feelings of Motel take place over the course of one whole day and delve into what compels, destroys, connects, and revives the human spirit. The bleak is mixed with the sweet, the hopeless with the hopeful, all within and between the characters, objects, and space surrounding them.
The gently striking, lyrically disquieting "Sterile Robes" rises and falls on Midnight's softly lilting vocals that delicately balance between despair and hope with each questioning breath. The song is Midnight's lyrical and aural album centerpiece, and a personal touchstone that sparked his creative process which resulted in the 18-track Motel.
Regarding the process behind writing and composing "Sterile Robes", Midnight explains, "I tried to capture the sound of a world falling apart. The instrumentation stumbles while the melody enchants, like a memory of an old friend that haunts you from time to time at the magic hour."
Since moving to Brooklyn in April 2012, Midnight has composed music for the short films Les Portes and Demi Tour and officially released debut LP, Waiting Near, two EPs, Jazz Club and Record—Play—Write, two singles, "For Clarity" and "Losing Sleep", and now his second full-length, Motel.
Official Site
Facebook
Bandcamp