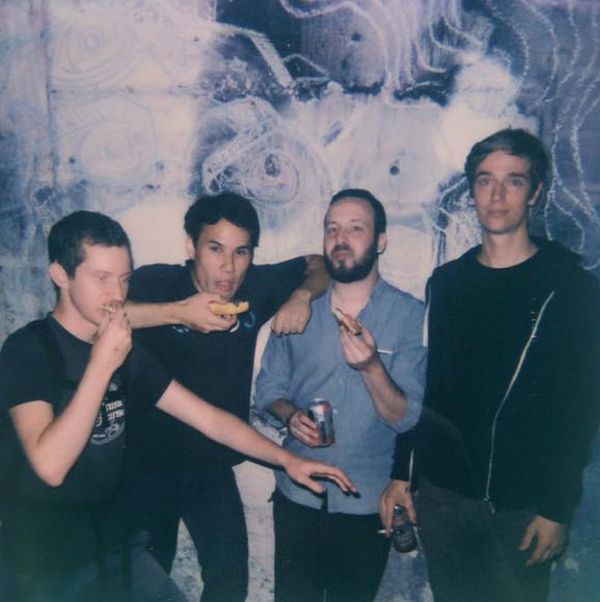 25 June 2018
Curling – Photo courtesy of Curling
Curling is the self-styled "commuter band" held together by Jojo Brandel (Tokyo, Japan) and Bernie Gelman (Berkeley, California). Together, the two songwriters have spent years exchanging demos across the Pacific Ocean and refining their take on the power pop formula. The end result is a unique blend of Beatlesque harmonies, swirling shoegaze haze, chiming and gnashing guitars, and, most importantly, a focus on great songwriting.
"Still Green", which The Big Takeover premieres here, is the first song on the tracklist for their new album Definitely Band. The LP arrives August 3rd via Copper Mouth Records (tape) and Making New Enemies (vinyl).
"Still Green" starts with a wandering lo-fi guitar sample before the whole band kicks in and, quite unabashedly, rocks out. Lyrically, the song deals with a self-deprecating protagonist carefully approaching a new love. First feeling exhilaration, the protagonist quips: "Still green and waiting for elation– separated from shape," only to later succumb to depressing lyrics that straddle some bizarre line between trap and the band American Football: "Alone on my shit. Gnawing at my worth like bones." The song ramps up and ends on a searing saxophone solo inspired by Coltrane's Sun Ship, tossing the protagonist about in the threshold of desolation and happiness.
Facebook
Twitter
Bandcamp
SoundCloud
YouTube