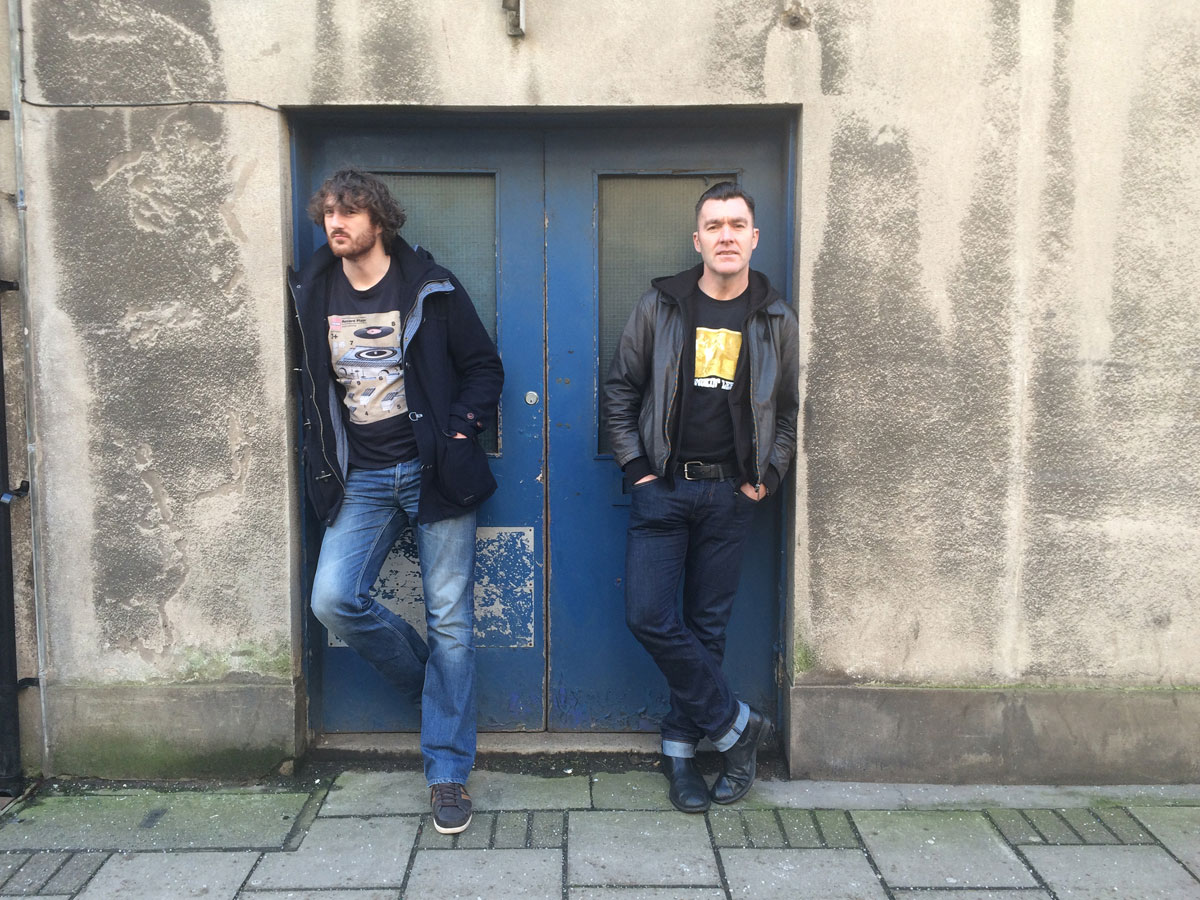 10 March 2016
Photo by Peter Graham
With St. Patrick's Day just around the corner, what better time to share this emerald from Northern Ireland-based duo The Bonnevilles. Don't be expecting a reel or jig, or Bonoesque bombast; these lads look to Chicago and the Deep South for their muse.
As the story goes, vocalist/guitarist Andrew McGibbon, Jr. was moved to create The Bonnevilles after a brief time in another duo and being heavily inspired by R.L. Burnside's album A Ass Pocket Of Whiskey (the Mississippi bluesman's famed collaboration with Jon Spencer Blues Explosion, released on Matador Records in 1996) and bands like The Soledad Brothers and the Immortal Lee County Killers, along with the traditional blues heavyweights Howlin' Wolf, Robert Johnson, and Chess Records.
Raw and gnarly, "The Electric Company" "started out as a jam we did on tour," said McGibbon, who founded the band with drummer Chris McMullan in 2009. "The riff was too groovy not to record it. During the album sessions it was the last track we did. We really dig it. It's amazing how these songs that write themselves become fan favorites. This one is getting a lot of attention. When we play it live I think the chorus lyric gives people the excuse they need to go one wilder."
Go one wilder yourself, why don't ya? Turn it up!
The Bonnevilles' third studio album, Arrow Pierce My Heart, comes out next Friday on Alive Natural Sound Records. Pre-order it here.