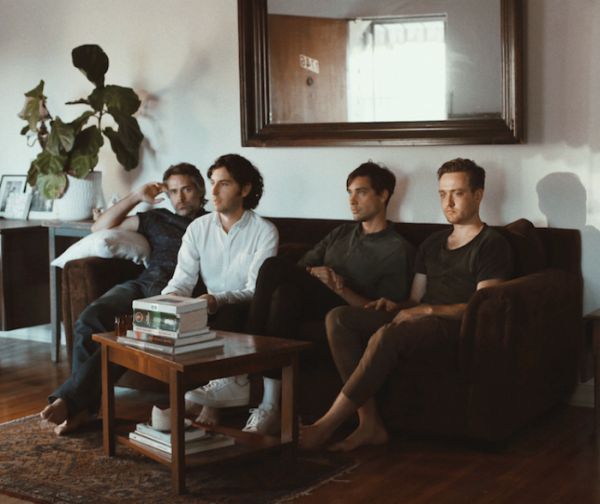 13 November 2017
Line & Circle; Photo Credit: Courtney Halverson
Ohio-born in 2012, Los Angeles-based Line & Circle will follow up their acclaimed singles and debut LP with new EP Vicious Folly, due December 1st via Grand Gallop. The bulk of the record was tracked live to tape in one day at Los Angeles' Vox Studios with Michael Harris (Angel Olsen's My Woman), with additional sessions in various warehouses, bedrooms, and backhouse studios around the band's Echo Park neighborhood. The project was mixed with frequent collaborator Jonathan Low (The National, The War On Drugs) and Aaron Dessner at The National's Long Pond studio in Hudson Valley, New York.
At a moment when cultural divisions seem increasingly tense and tribalistic, Vicious Folly explores a belief the Romans held centuries ago: homo homini lupus — man is a wolf to man. The thematic conflicts on the EP run from romantic and familial to ideological, like on title track "Vicious Folly", which The Big Takeover is pleased to premiere here. Line & Circle is adept at contemplating the disquieting idea that man himself is his own greatest threat.
Vicious Folly brings the resulting emotional complexity to life by expanding on the band's characteristically moody but vibrant color palette. Interweaving bass clarinet pulses and distorted tape loops move underneath minimalist patterns of chiming guitar and bass melody counterpoint. Singer/guitarist Brian J. Cohen's dramatic tenor pulls across the songs' brisk rhythmic foundations, which are more unhinged here than in previous releases.
Website
Facebook
Twitter
Instagram
Bandcamp