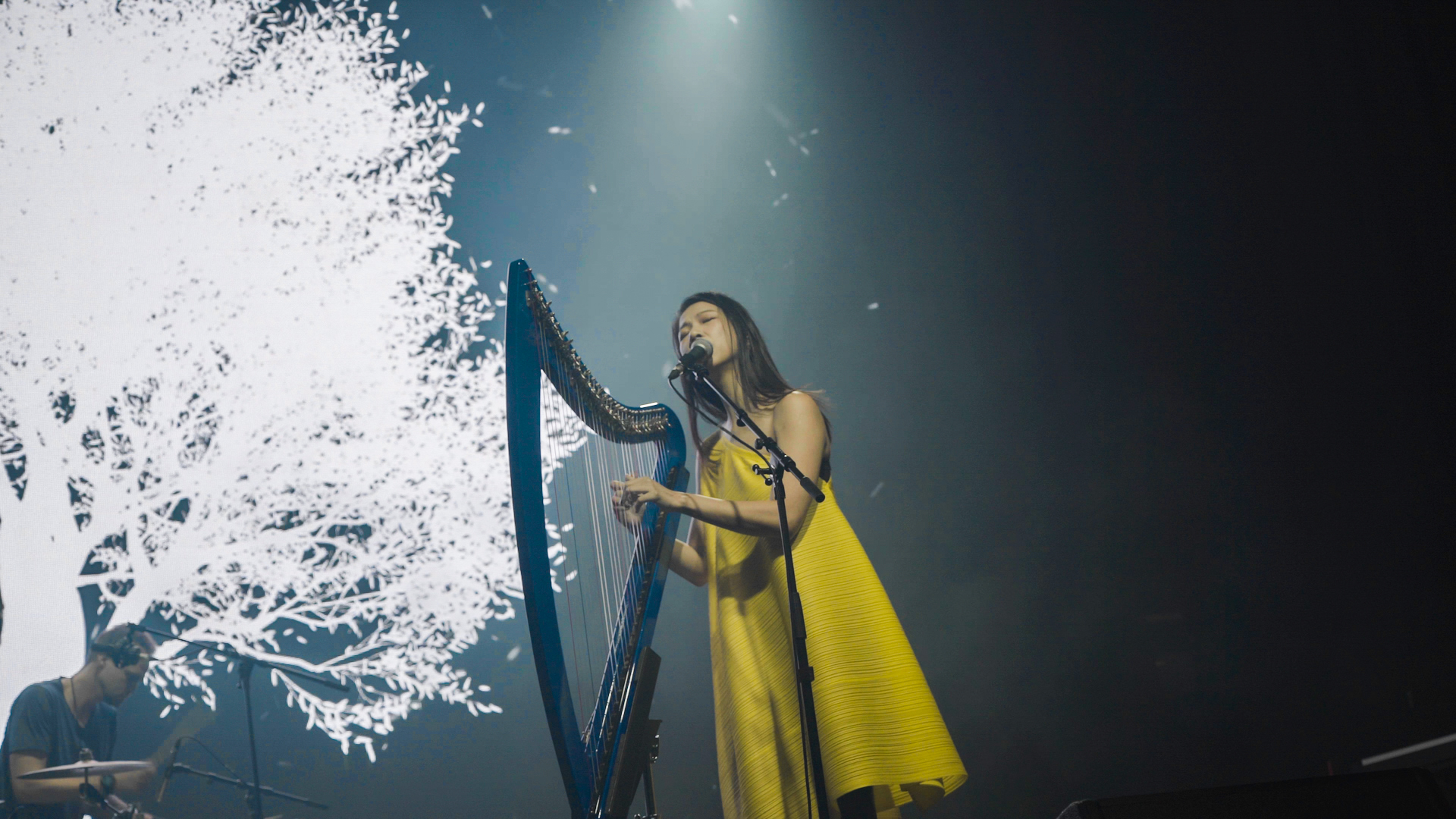 7 February 2023
Taiwanese singer-songwriter & experimental pop artist Paige Su's stunning new album You'll Live Forever in My Songs (out Feb. 24) is an 11-track collection that blurs the lines between pop, classical, jazz and experimental music, while at the same time tracing Su's own life-journey from darkness and the specter of death to lightness, acceptance and, above all, love.
The arc of the album is tied directly to Su's own experience in 2020 and 2021, when she was diagnosed with cancer and then went through a year of treatment during the COVID-19 pandemic, which only heightened the isolation of the experience. Su's music has earned her invitations to prestigious international music festivals such as Harpe Au Max in France and the No Maps Creative Convention in Japan, as well as an award and several nominations from the Golden Indie Music Awards. Though Su's sound – stemming from her multi-instrumentalism (electric harp/piano/synths/flute/ bansuri/ drum programming & more) – isn't just for the adventurous. It has also landed her tours with Eastern pop stars like Yoga Lin and Waa Wei.
Su recorded You'll Live Forever in My Songs with her husband and close collaborator Cody Byassee at home, in studios across Taiwan and at Leon Russell's The Church Studio in Tulsa, Oklahoma. Highlights include the song "Involuntary Adventures," which grapples with the unpredictability of life and sounds like Radiohead covering an ultra-cool collision of jazz and trip-hop, as well as "Things Will Never Be The Same," a deeply intimate piano ballad that serves as the pivot point in the album's journey from dark to light. And then there's the title track, which appears twice – first as a home-recorded demo (complete with Byassee and the couple's son in the background talking about breakfast), and then as the album's gorgeous closer, featuring a backing chorus of dozens of Su's friends and family.
"I will always be singing right here for you my dear, my love," she sings in the chorus, as if speaking from the great beyond. "Whenever you need me, whenever you miss me, I'm right here."
"You'll Live Forever in My Songs' is a direct message to my loved ones. A sonic bridge connecting us across time and space. No matter the distance that may separate us, I'll always be singing right here in this song." – Paige Su
Official Website
YT Channel
Instagram
Facebook