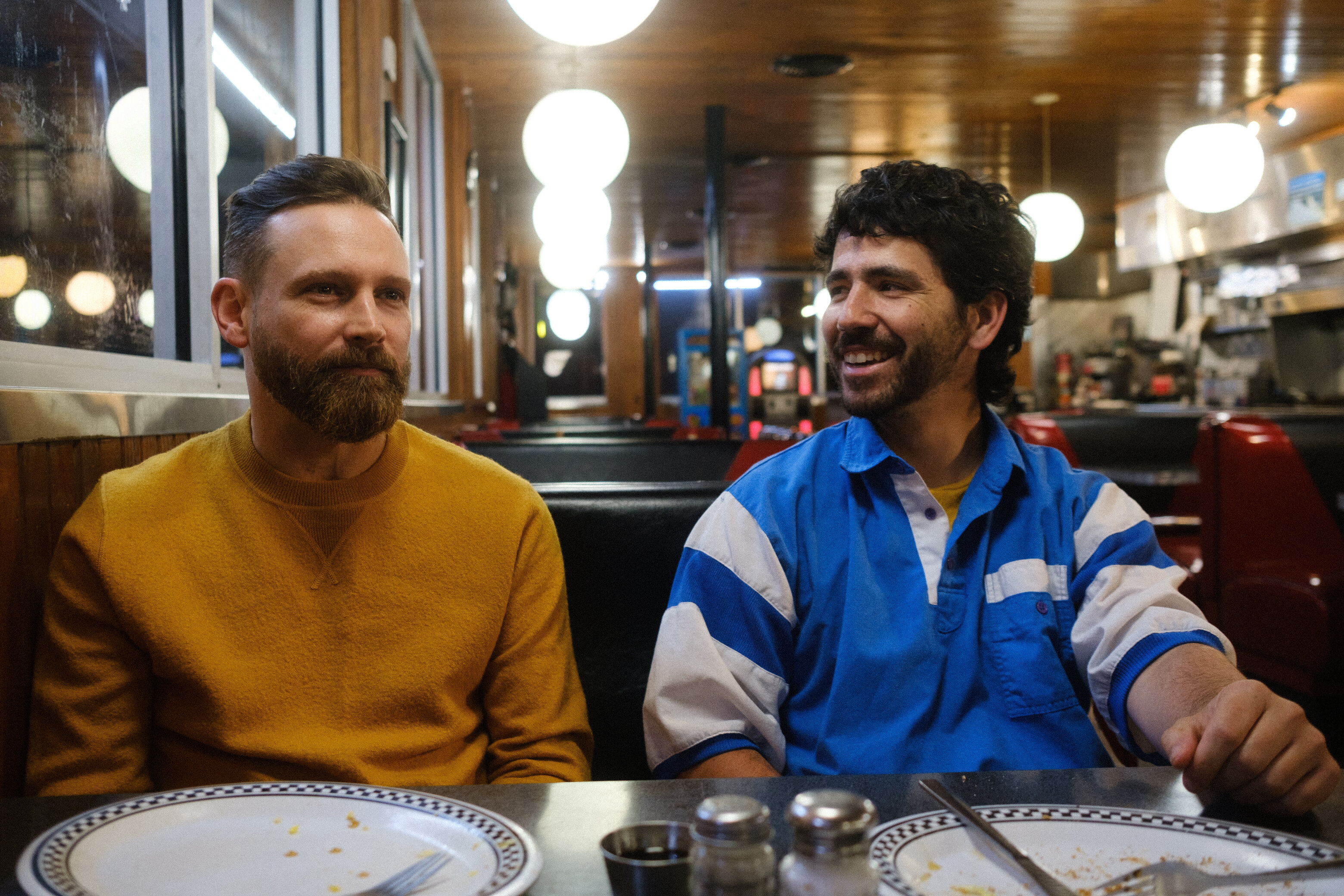 15 August 2023
Cinematic indie rock band Beekeeper Spaceman's self-titled debut LP (out Nov. 3) evokes a never-ending collision between bucolic bygones and the urban present. Born out of an online multimedia project called Fire Bones, the duo—primary songwriter/singer/guitarist Greg Brownderville and producer/multi-instrumentalist Spencer Kenney—have shared bills with artists like Erykah Badu, Leon Bridges, Shakey Graves and Black Pumas.
To fully appreciate Beekeeper Spaceman and its music, it's helpful to understand Fire Bones, a self-described "go-show"—released in 2021 and optimized for mobile devices—that uses poetry, video, podcasts and visual art to tell an epic story about a fictional town in the Arkansas Delta. The band's name is taken from a key character in the tale, but Brownderville and Kenney didn't initially set out to make an album, or even to form a musical project together.
The slinky lounge-pop tune "All and Only" finds Brownderville reflecting on our near-universal experience with unrequited love against a juxtaposition of strummed acoustic guitar and shimmering electric piano sounds. There is a lush and limitless vibe throughout Beekeeper Spaceman, where handcrafted folk tunes blossom over and over again into strange and engaging electro-pop songs stuffed with synthesized sounds, exposed roots of acoustic guitar, surreal stories and intriguing arrangements that feel like vibrant little worlds unto themselves.
Official Website
YT Channel
Instagram
Facebook
Twitter