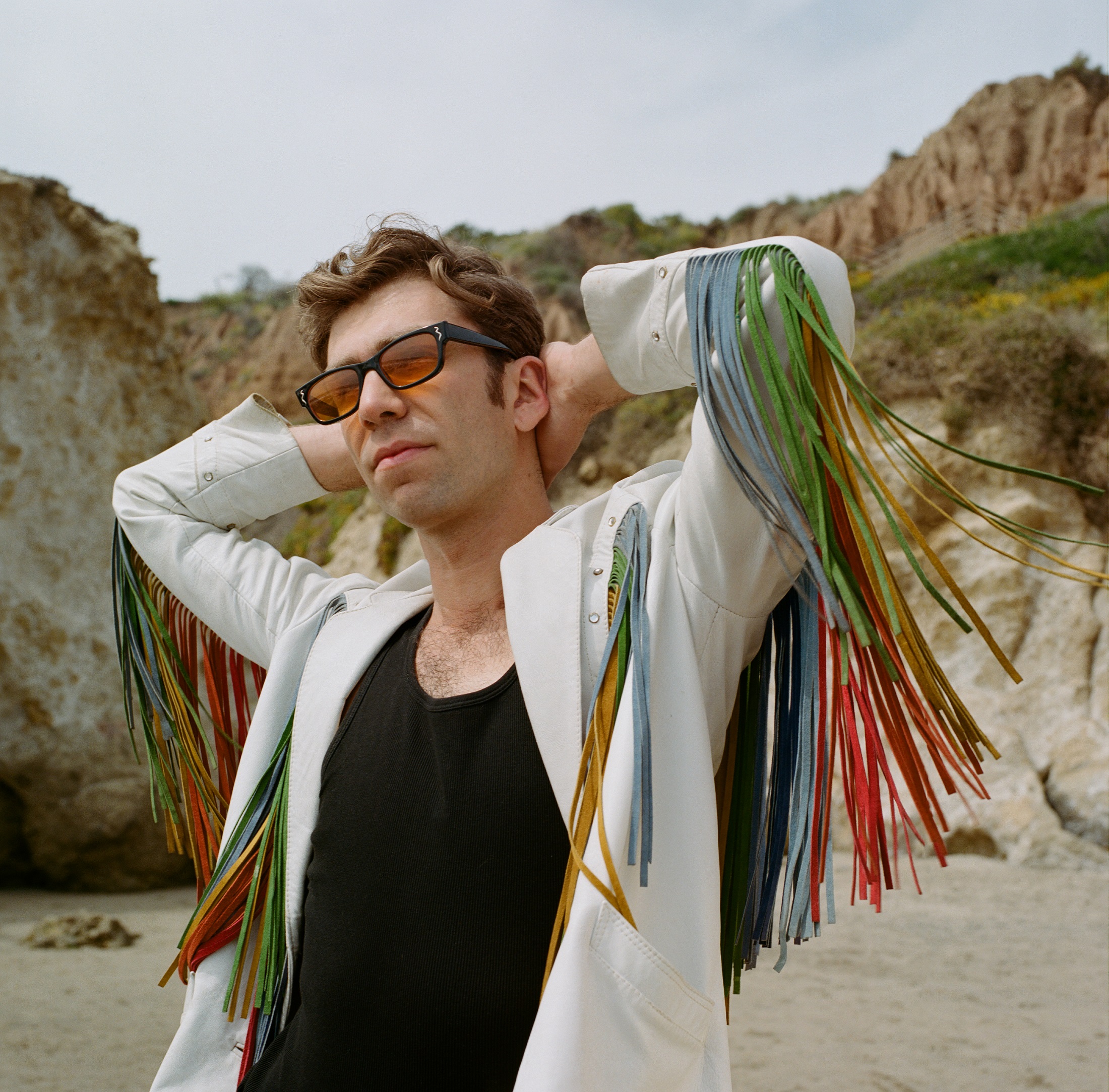 21 March 2023
Photo Credit: Bo Chapli
Sam Kogon is an alternative rock darling who has performed with the likes of Al Jardine of the Beach Boys and sings lead vocals for the 1960's Baroque Pop group The Left Banke, best known for their classic hit "Walk Away Renee." Heavily influenced by 60's and 70's pop music, Kogon has been performing professionally since his teen years growing up in Rhinebeck, New York.
Today, the Hudson Valley singer-songwriter shares a hauntingly beautiful music video for his track "All I Wanna Do," directed and produced by G.W. Duncanson.
The Hudson Valley is home to lots of tales of creepy crawlies and wandering spirits. Hometown singer/songwriter Sam Kogon grew up listening to them all and has brought that ghostly history alive in his latest music video. Thus, "All I Wanna Do" tells the story of an impossible love story between a mortal and a house spirit.
Filmed at several undisclosed locations in Yonkers in Westchester County, Kogon enlisted a talented troop of creative technical and performance artists to produce the alluring cinematic offering that utilizes the crumbling remains of an historic Hudson River Estate as a backdrop. In the video, Kogon stars as a Phantom character, singing in an old fashioned living room while the action takes place elsewhere. Spirits of child brides, beautiful witch temptresses (one of which is played by Violet Hetson aka Powerviolets), a trapper played by Danny Christmas, and even a frisky bear tell the story of an impossible romance between the two realms. Fun fact: the aforementioned bear costumed character is the same one that appeared in numerous episodes of the David Letterman Show. Hetson made the witch dress herself, and all other fashions used in the shoot come from Beyond Costumes, also located in Yonkers, NY.
While the story line may be chilling, the song itself is upbeat. Kogon said he was inspired to write it after moving into his Westchester Apartment in a 1920's era building. He soon realized that he was not alone, yet found comfort in his uninvited guests. The classic love story of unrequited love takes on an unusual twist with Kogon's smooth vocal stylings and catchy melodies.
You may also remember Kogon's last video from 2022 for his international hit "Barbed Wire," filmed in Kingston, New York, where his family hails from. That storyline included scenes filmed in Sam's Swap Shop, his family's business for over one hundred years, before it fell victim to gentrification and high rents. Both "Barbed Wire" and "All I Wanna Do" made their appearance on his 2022 self-titled 4-track EP, which was recorded and produced by John Agnello (Dinosaur Jr., Kurt Vile) and mastered by Steve Fallone (Arcade Fire, Angel Olsen, Big Thief).
In celebration of the release of his new music video, The Big Takeover chatted exclusively with Kogon about it, and what's next for him this year.
The Big Takeover: Can you describe the behind-the-scenes process involved in the creation of the "All I Wanna Do" music video?
SK: The music video was made on zero budget, it was just friends helping friends make it for the love of music and creating something. I give most of the visual creative credit to the director & producer, Geoff Duncanson. He really has a great eye for lighting and a knack for creating a story. We went from many hours of storyboarding to eventually settling on a narrative about a ghost witch in a haunted forest. Geoff assembled a team of talented actors and we had costumes supplied generously from Beyond Costumes in Yonkers, NY. We shot most of it over the course of a few days in an undisclosed location on the Hudson River but the shots of me as the phantom character were just recently added earlier this year.
TBT: This video has a pretty spectacular cast, both in terms of actors and historied costumes. When conceptualizing this video on a detail-oriented basis, how did you come to this final concept, players and all?
SK: We had all of these amazing costumes at our disposal via Beyond Costumes so while we were there pulling some costumes and props we would just look at something and say 'yep, let's add that,' It just kept building. The music video went from it being an unrequited love story between a ghost witch and a Daniel Boone trapper character (played by Violet Hetson and Danny Christmas) to adding ghost children who practice secret society & ancient Egyptian handshakes. Then we added in the bear and finally the phantom band. To me, it feels more like a short film than a music video and I'm proud of it.
TBT: How would you describe "All I Wanna Do" as a track on its own? What is its significance to you with relation to your last EP?
SK: It's actually my favorite track on the last EP so I decided to release it as a single. It stands alone as a song about love and the lengths we go to find it even if we're sometimes looking in the wrong places or the wrong people, ghosts included.
TBT: What's next for Sam Kogon in 2023?
SK: I'm having some new music mixed as we speak so I plan to have a single or two out by this summer. I'm also planning some US and EU tour dates for later this summer and fall. Keep a lookout for new music and tour announcements at www.samkogon.com and follow me everywhere at @samkogon
Website
Facebook
Twitter
Instagram
Bandcamp