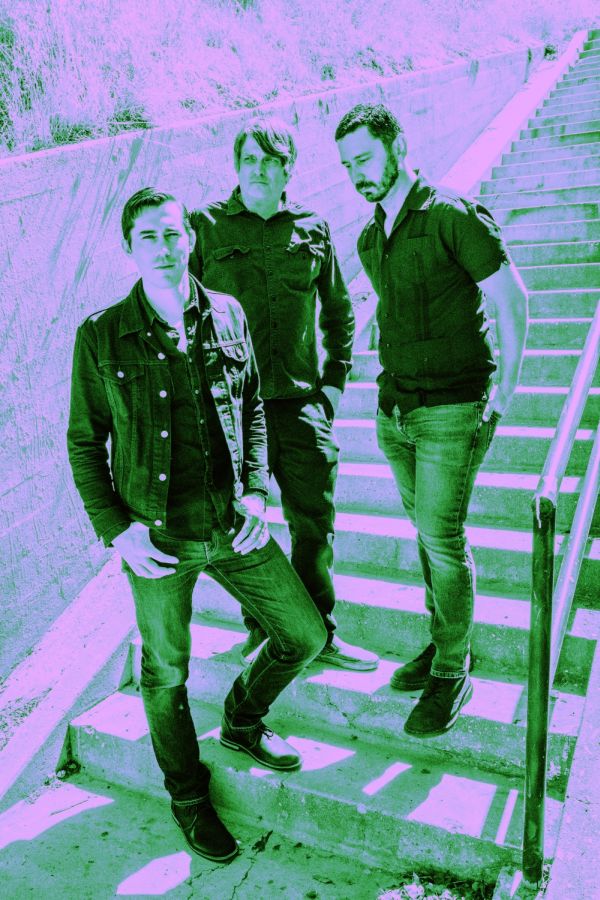 31 May 2017
Tombstones In Their Eyes; Photo Credit: Karin Johansson
Today The Big Takeover take a glance at Los Angeles-based band Tombstones In Their Eyes, who present a mix of space and stoner rock with shoegaze-ish hues. We premiere "Always There", the lead track from the act's forthcoming Fear EP.
This is the band's third notable release, following up their Bad Clouds EP (2016) and debut album Sleep Forever (2014). This offering includes five tracks, which are all quite diverse, an attestation to the fact that this four-piece espouse broad influences, sitting comfortably within the space rock, stoner rock, dream rock, and psychedelic genres.
"Always There" recalls Spacemen 3, Asteroid #4, Galaxie 500, Spiritualized, The Brian Jonestown Massacre, and Wooden Shjips, but most strongly Pink Floyd. This song sounds like slow codeine-laden bliss or drug-numbing love translated into sonic form. It's astoundingly fresh, slow core perfectly-balanced with alternative rock.
Tombstones In Their Eyes is a four-piece, comprised of John Treanor (guitar, vocals, keyboards, songwriter), Josh Drew (guitar, backing vocals), Mike Mason (bass, guitar), and Stephen Striegel (drums).
Like many of today's bands, Tombstones began with a file-swapping experiment between two long-time friends, who were at that time living on opposite sides of the country. Many moons later, all band member now live locally in Los Angeles.
John comes with a rock and roll pedigree due to involvement in a handful of LA bands, including The Sawdust Caesars (garage rock), The Boxing Lesson (space rock), Satellyte (garage/psych), Spiral Arms (psych rock), and Violet Hex (dark rock and roll).
Music has always been his remedy for anxiety and depression, the band's music often dealing with depression, anxiety, suicide, loss and similarly uplifting topics. Needless to say, the Tombstones tend to sway towards to dark side of the moon, in following with the fine tradition set by another band who inspired their music – Pink Floyd.
For several albums running now, the band has been recording at L.A.'s Kitten Robot Studio with LA punk rock stalwart Paul Roessler (Nina Hagen, The Deadbeats, The Screamers, 45 Grave).
Tombstones In Their Eyes' new album will be released on August 4, 2017, but you can already pre-order the full album at Bandcamp
at https://youtu.be/Skfpaw_ze8A
Want to catch a sneak ear-peek to their Fear EP? Listen here:
TOMBSTONES IN THEIR EYES
Facebook
Twitter
SoundCloud
Bandcamp
Tumblr
Spotify