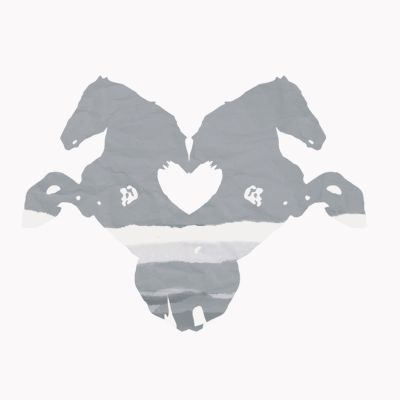 24 October 2016
Singer-songwriter Heidi Lynne Gluck released her debut full-length, Pony Show, via Lotuspool Records in late August – The video for "Better Homes and Gardens" premieres here
Pony Show was produced, composed, and recorded by Gluck. Her sophisticated arrangements provide a strong foundation for melancholy lyrics sung with a delicate, self-assured and authentic voice. Born in Manitoba, Canada, Gluck's songwriting carries forward the tradition of her heroes and fellow Canadian exports, her Holy Trinity: Leonard, Joni, and Neil. Gluck's production and arrangement style is clearly influenced by their Laurel Canyon migration as well as the more orchestrated pop recordings of the '60s and '70s.
Pony Show's narrative touches on perseverance amid the captivity of love, loss, and limbo. From the title track ("I don't care where I go/It's the fence I'm trying to disown."), to the anthem of middle-aged reflection, ( "Better homes and gardens/Wearing perfume on a stage/I may be broken hearted/But nothing's out of place." – "Better Homes & Gardens"), and the ode to life's inescapable beginnings and endings that shatter the mundane ("He held his suspense while we were dancing/I felt every bit of my life/And my blood was a runaway, terrified/Couldn't stem it if I tried ." – "The Universe Had Split"), Gluck weaves resilient and vulnerable lyrics over sophisticated, majestic arrangements.
Heidi Lynne Gluck is a Kansas City based singer-songwriter, composer, multi-instrumentalist, and producer. A veteran player and session musician, offering bass, guitar, piano, keys, background vocals, accordion and, lap steel on over 30 albums, Gluck has collaborated with Juliana Hatfield's Some Girls, Margot & the Nuclear So and Sos, Lily & Madeleine, Simrit, and many more. Gluck released her first solo EP, The Only Girl In The Room, in 2015, featuring her understated vocal style, clever arrangements, and confessional lyrics.
Says Gluck, "I stay inspired by the power of the recorded song. Songs communicate so much without having to adhere to linear reality. They have the power to stretch or compress a moment of time into something as simple and meaningful as a tune."
Pony Show was released on August 26, 2016 in collector's 180 gram vinyl and on all digital outlets.
Jack Rabid reviews Pony Show in the next issue of The Big Takeover:
"heidi gluck –
pony show
(Lotuspool)
Is this an epoch for indie sirens? New-ish voices I like: Angel Olsen, Weyes Blood, and this Kansas City singer/songwriter born in Winnipeg, MB, who has (impressively) self-produced, written, and recorded this debut LP following 2015's The Only Girl in The Room EP. She's sings like a strong-willed, less volcanic Neko Case and her music is pretty classic-minded; there are components of Joni Mitchell canyon rock, whispery photographic Bridge Over Troubled Water folk, acoustic-guitar pop, fine '60s radio ditties, and some echoey-piano-splattered Brill Building femme Ellie Greenwich*/*Carole King*/*Laura Nyro*/*Cynthia Weil tunes. That all sounds cheery; but her lyrics, like Mitchell's, are the stuff of challenge._ "Sometimes every move we make/and every breath we take/feels like suicide,"_ or "It takes some kind of actress to fake the way I fake.I don't know how I started living this way." Substance and style."