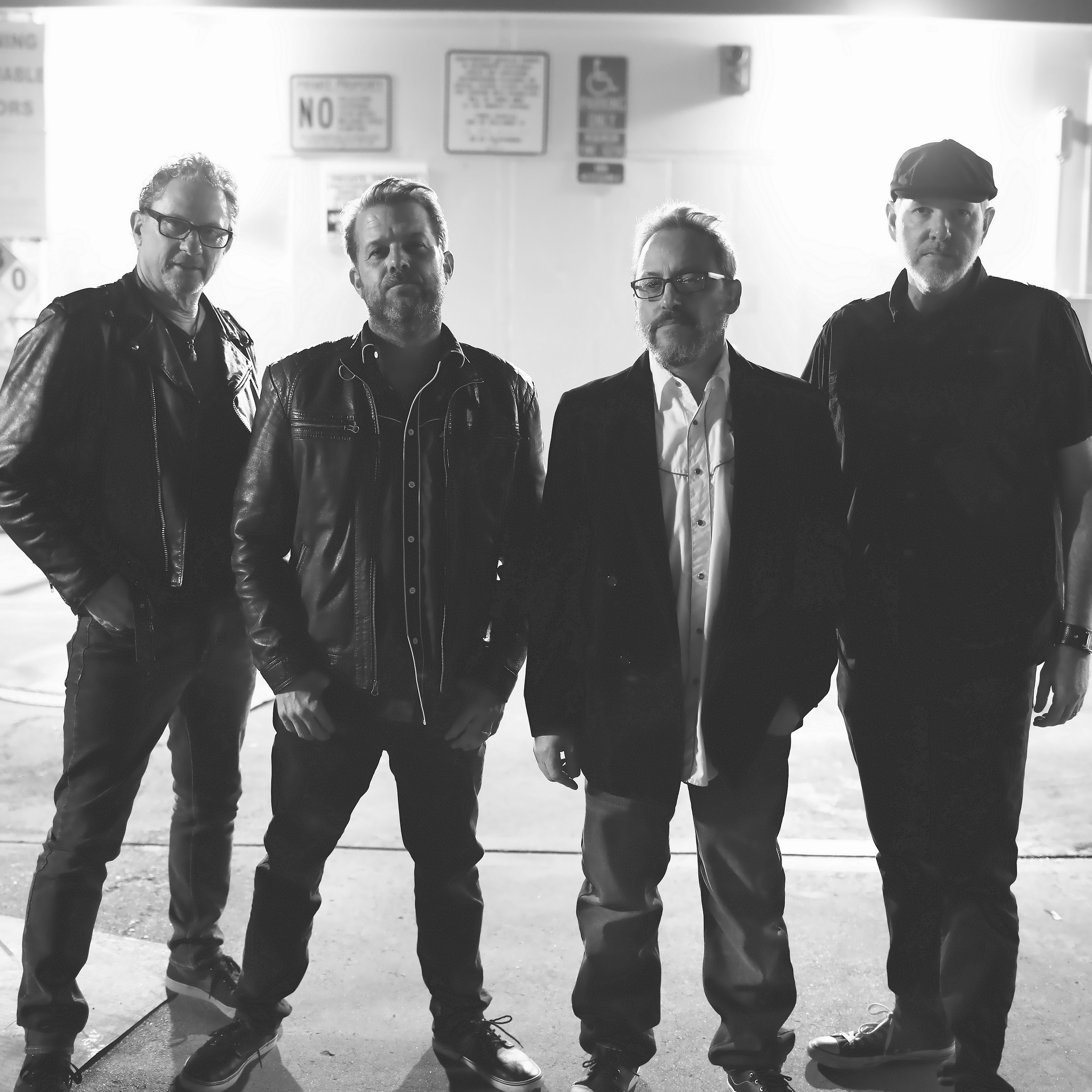 9 June 2023
"'Black Magic'" is one of the weirder, wilder and sexier videos I have directed, and perfectly fits the bluesy voodoo vibe of the Highway 61 song." – Frank Meyer (Highway 61)
Los Angeles blues-rock four-piece Highway 61 have released the music video for the second single off the band's debut album, Driving South on Rum Bar Records. The video was directed by the band's frontman Frank Meyer, also known for his band's The Streetwalkin' Cheetahs and Trading Aces and his collaboration albums with the likes of Iggy and the Stooges guitarist James Williamson, Deniz Tek of Radio Birdman, and Supersuckers frontman Eddie Spaghetti.
"'Black Magic' was the first new song guitarist Andy Medway and I wrote as Highway 61 after 33 years," says Meyer. "In fact, it pretty much inspired the band to reunite in the first place. During the pandemic, Andy was battling Leukemia and was having to sequester himself while he recuperated due to his low immune system. So, to cheer himself up, I suggested he grab the ol' guitar and start writing some songs again. He sent me some ideas, and one was 'Black Magic',' so we demo'd it up and I suggested we call the guys to come record it. Once Mike and Russell agreed, we figured we might as well take advantage of the opportunity, so we worked up the best of the old stuff too and cut the whole Driving South album in a week or so. It came out so great that I sent it to Rum Bar Records, home of The Streetwalkin' Cheetahs, and they loved it and agreed to release it."
The horror-meets-erotica clip features a fire breathing, dancing sexy witch cavorting through a dungeon after falling under the spells she cast from a mysterious book. The visuals fall right in line with Meyer's love of horror movies. You can also see Meyer's directing work in a pair of upcoming blood-soaked gore-themed videos he directed for legendary splatter-punk act The Dwarves.
"I directed the music video myself and it features an incredible performance from actress Ashley Trutanich, with amazing cinematography by Sarah Remetch and Jason Valdez, and creepy horror hair/makeup by Marilyn Jane. Ashley really turned up the heat and the scare-factor on this video. She and I have worked together a few times — you can spot her in my video with Eddie Spaghetti 'I Think It Sucks (And I Don't Like It)' — but I had no idea she could do all the fire tricks, or bend over and walk like a possessed spider. We were all totally shocked when she just did it out of nowhere. It felt like the real life version of John Carpenter's The Thing! What an amazing performer! Her whole delivery really perfectly capture the bluesy, moody vibe of the song."
Highway 61 deliver a creepy, delightful visual to accompany their killer new, taunting and crisp track "Black Magic". "I don't need you to love me.. I gotta do what I gotta do" Meyer opines as he and his band push through a catchy, deliberate rocknroll track with all the elements – it swings, it breathes, it's professionally executed, has great backups and a standout guitar solo (a lost art).
Big Takeover is stoked to host the premiere of Highway 61's sophomore single & music video "Black Magic" –
website
facebook
instagram
bandcamp