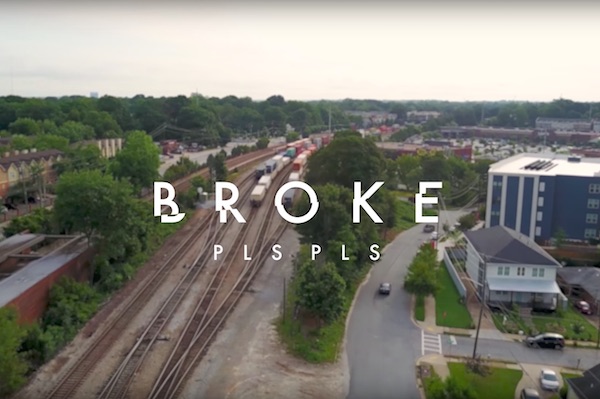 16 October 2017
Atlanta-based synth-rock quintet PLS PLS introduce "Broke," the latest single from its retro-futuristic 2017 album Jet Black. Filmed on a hot summer day, the band pose as day workers. With slim prospects and beaten by the world, they manage to shine a light in spite of themselves and their circumstances.
Frontman Dan Dixon sings a weary litany of disappointment about a relationship that stumbles with the walking wounded, even as he promises to see it through. "But in the black, if you reach for me I'll always reach back," sings Dixon.
The song's burbling undercurrent gives way to the glaring sunrise of intoxicating Blade Runner synthesizer and tribal percussion, before exploding with the force of body-moving drums and the pulse of Dave Chase's bass.

The video was conceived and directed by Cartoon Network veteran Calvin Florian, who previously performed with Dixon and Chase as touring guitarist in their earlier band Dropsonic.
Cast:
Hero: Dan Dixon
Day Workers: David Chase, Mike Boutte, Andre Griffin, Takashi Takemura
Truck Driver: Kirk Lancaster
Crew:
Producer/Writer/ Director – Calvin Florian
Director of Photography – Calvin Florian
Editor – Calvin Florian
AC/2nd Cam – Stephen Calsbeek
Drone Footage: Calvin Florian
Shoot Assist/Driving for Drone Footage: Ren Long
Title Graphics: Brian J. Smith
From the PLS PLS album entitled "Jet Black." © 2017 Slimstyle Records
PLS PLS on Facebook
Jet Black at Bandcamp
Jet Black at Amazon